TOP KID-FRIENDLY ACTIVITIES IN SAN DIEGO
We were honored to put together some fun activities to keep your kids busy this summer for the Su Vida show on YURVIEW from Cox Communications.
Su Vida is a lifestyle show that features, food, fun, hot spots and more.
Some businesses or attractions listed in this post may not be open due to Covid-19. Be sure to verify hours of operation with each business.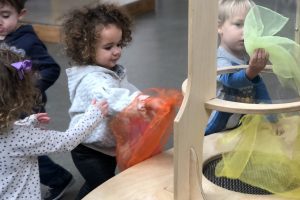 The New Children's Museum is a fun-packed place that's full of imagination and creativity. Definitely a perfect place for 0-5-7 years of age. The museum is centered around a series of interactive play and learning rooms, each based on different themes and activities. Art installations include a 20-foot-long mural, huge sandbox, and interactive art. There are also art studios, workshops, a garden project, and other hands-on activities designed to spark the imagination.

---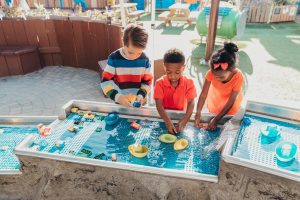 The San Diego Discovery Children's Museum is a favorite destination for families. Located in
Escondido features interactive, hands-on exhibits and activities that inspire children to learn about our world through exploration, imagination, and experimentation. 
They host a variety of educational programs throughout the year. Offering diverse educational programs that inspire children to Explore, Imagine, and Experiment through Science, Art, and World Cultures.
---
San Diego Botanical Garden includes 37 acres include more than 4,000 plant species and varieties, gardens representing 15 different regions of the world, 12 demonstration gardens, and natural habitat preserves. With a Mediterranean-type climate, practically frost-free winters, and warm summer temperatures, San Diego Botanical Garden has perhaps the mildest climate of any West coast public garden.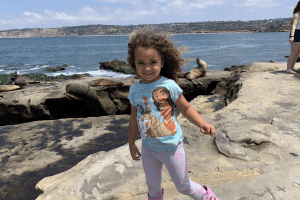 La Jolla Cove – If your kids love wildlife La Jolla Cove is a small, picturesque cove and beach that is surrounded by cliffs in La Jolla and tons of seals! The Cove is protected as part of a marine reserve; underwater it is very rich in marine life and is popular with snorkelers, swimmers and scuba divers. And La Jolla boasts a ton of great restaurants, ice cream and boutiques that are sure to delight.
Or spend a day Scuba Diving, Snorkeling or Kayaking. Everyday California is one a San Diego Moms favorite for adventures.
---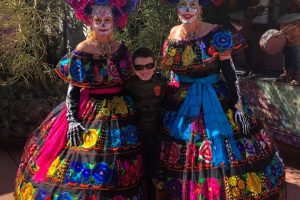 Old Town is the historic heart of San Diego. Created in 1769, Old Town San Diego was California's first settlement with only a mission and a fort. Wander through lush gardens or browse at one of the many specialty shops for treasures from around the world.
This is a super kid friendly place to explore and dine! With over 32 restaurants, 10 hotels, 100 boutiques and 36 museums and historic sites. 
Check out Old Town Trolley Tours for a real insider's look at 'America's Finest City. They have the only San Diego tour that offers free re-boarding all day at any of the 12 stops on our 25 mile tour loop, so you can enjoy your experience at your own pace.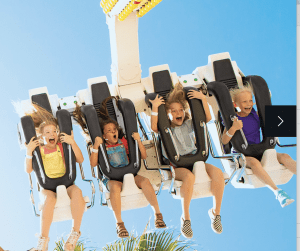 Belmont Park – Whether it's a day filled with adventure-packed activities for the whole family or a laid-back beachfront, Belmont Park has something for all ages.
Since opening in 1925, Belmont Park, San Diego's iconic beachfront park, has offered year-round fun for generations of guests. Here you'll find beachfront shopping, dining, and ride experiences for visitors of all ages.
---
LEGOLAND® is where awesome awaits for families looking for a great day out, or the ultimate shortbreak experience. Each LEGOLAND is bursting with interactive family rides, live shows, building workshops, and amazing attractions, including awe-inspiring Miniland areas reflecting iconic buildings and attractions from the Resort location – all built using the iconic LEGO® brick. Designed specifically for families with children aged 2-12 years old.
---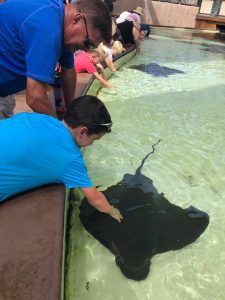 Seaworld has something for the entire family and you could spend the entire day there. Explore beautiful aquariums, feed the sea lions, pet the dolphins and enjoy fabulous, family-friendly shows and presentations. They also have thrilling rides inspired by the force and power of the sea.
Sesame Street Bay of Play is filled with family-friendly fun and rides like Elmo's Flying Fish, Oscar's Rocking Eel and Abby's Sea Star Spin. This area of the park features jungle gym fun for the little ones. You can even have your picture taken with your Sesame Street friends.
---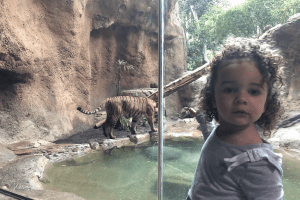 The San Diego Zoo is located in Balboa Park, housing more than 3,500 animals of more than 650 species and subspecies. The zoo offers a guided tour bus that traverses 75% of the park. There is also an overhead gondola lift called the Skyfari, providing an aerial view of the zoo. With over 4 million visitors, San Diego Zoo is the most visited zoo in the United States.
---
The San Diego Zoo Safari Park, is an 1,800 acre zoo in the San Pasqual Valley area of San Diego, near Escondido.  It is one of the largest tourist attractions in San Diego County. Discover herds of animals roaming field habitats on a unique adventure. Kids of all ages will have fun here.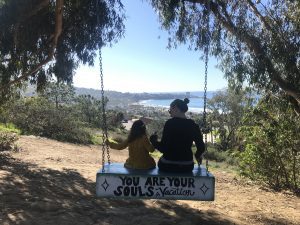 La Jolla's Secret Swings are just that: a secret. Hidden in the trees on a La Jolla hillside above Scripps Pier near UC San Diego is now just one secret swing. The swing is just a short hike up from Expedition Way — it's worth it for the ocean views.
The location and swings are ever-changing, so be sure to check #secretswings (on Instagram) before you go for the latest spots.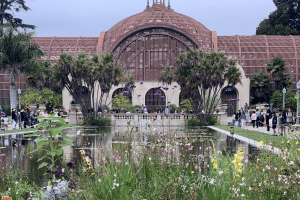 Balboa Park is a destination for both locals and tourists. With over 1,200-acres of park to explore you are sure to find something new each time you go. In addition to open space areas, it is home to more than 16 San Diego museums and well the San Diego Zoo. It is the perfect place to spend an hour or an entire day.
---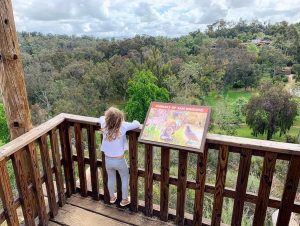 San Dieguito County Park is located just a short distance from the Pacific Ocean in beautiful Del Mar, San Dieguito County Park offers a variety of recreational activities including 5 miles of hiking trails, five playgrounds, a baseball field, a basketball court, a wedding gazebo, pavilions, and picnic areas, and BBQs. Restrooms are also available.
---
Chollas Lake Park is home to a 16 acre lake made for recreational youth fishing. It hosts a dirt road trail that is lined with gorgeous towering trees and is a great way to get on the trails without having to work too hard, as it is quite flat. Plus, the kids love to watch the ducks and geese waddle around the lake during their walk. The trail itself is a 2.1 mile loop and as a bonus, there is a fun nature themed playground on the opposite end of the main parking lot, which is a great place to play before you head back to the car. Bring your dogs, too, as they are allowed on the trail.
---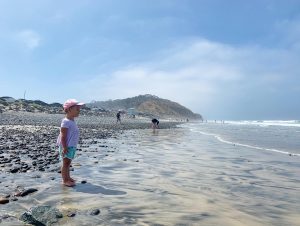 Torrey Pines State Reserve is a great place to get kids on the trails in San Diego. Not only are the views absolutely stunning, but the trails are just the right amount of length so as not to overdo it with kids. Guy Fleming Trail is an easy breezy 2/3 mile loop trail lined with wildflowers and, you guessed it, torrey pines. This is a great trail with little ones since it is so quick! Park in the state park, or park for free outside of the park along the ocean and walk up to the trailheads, instead. Just keep in mind that the walk to get to the trail head is a workout! Be prepared for water breaks and rest stops if you're with young ones.
---
Annies Canyon Trail is a 2.2 mile loop trail located within the San Elijo lagoon. If you have older kids (age 5+), this trail is for you. As you get to the trail head, there is a sign that directs you to the "View Point" to the left or the "One Way Loop" to the right. If you're wearing a baby carrier or have a dog with you, I would say to just check out the view point. The one way loop is the full loop trail but does not provide enough room through the narrow caverns and is a bit tricky to navigate if you're very young. If you go, enjoy the views of the lagoon and the sandy cliffs surrounding you.
Thanks @sdadventuremom for inspiring these family friendly hikes! For more information make sure to follow along with her on Instagram.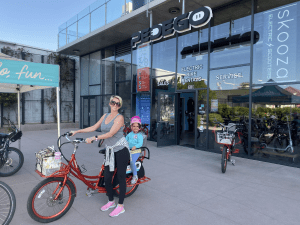 Visit Coronado Ferry Landing + Pedego Electric Bikes
Located in one, if not the most picturesque settings in Coronado. Coronado Ferry Landing has everything you can ask for in a first-class shopping village.

Make a family trip out of it and pick up your Pedego Electric Bike at bayfront court and follow their BAYSHORE BIKEWAY Self-Guided tour. Start your ride with a 15 min ferry boat ride across the bay to Coronado Island. From the ferry landing ride the Bayshore Bikeway along beaches, parks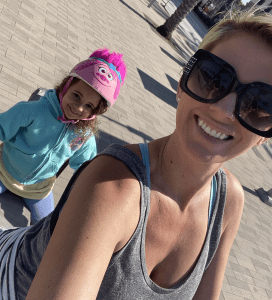 and neighborhoods to the famous Hotel Del Coronado. Continue south on the Silver Strand bike to Chula Vista and enjoy breathtaking views of San Diego Bay.
They have a two seater electric bikes for older kids, child seats and extensions for ages 3-5 year old. My daughter Kaia and I go out on a ride about once a month. If you have ever tried to ride a bike with a child-seat or trailer from behind it is very difficult. With these bikes it still is workout, but you can enjoy yourself a little more.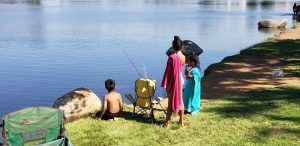 Santee Lakes Splash Pad & Playground has 7 playgrounds to choose from, but we LOVE their splash pads and water areas.
The Boulder Adventure Course located on an island connected by a bridge; a Sprayground for those hot summer days; a Tot Lot for those small explorers and Mega Tower for the more adventurous.  There is also a special playground for children with disabilities sponsored by our local Kiwanis Club between Lakes 3 and 4 and is covered with a shade structure, thanks to The American Melanoma Foundation and Santee Santas!

The Sprayground is open during Park Hours and is $2 on weekdays and $3 on weekends for a wristband to play the entire day.  Please wear sun protection at all times.  Swim footwear is recommended.  
---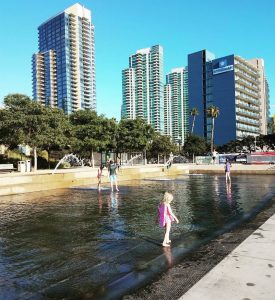 Have a splash at Waterfront Park! Welcoming residents and visitors alike, the newly constructed Waterfront Park is the most significant waterfront open space in downtown San Diego.
The existing historic landscape and landmark County building form the park's center, while an interactive splash fountain extends from the building and into the park defining a large civic green. Kids enjoy having a splash, while cooling off on warm days.  The park also features intimate garden rooms with distinct themes, a vibrant children's play zone, and several picnic areas.

The Waterfront Park's diverse spaces can accommodate public and private special events of various sizes, festivals, farmers markets, and active or relaxed family recreation. It's also an ideal venue for a bayside wedding in downtown San Diego.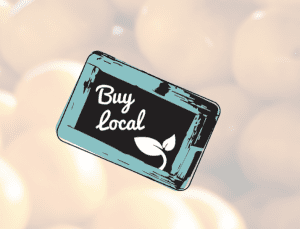 Visiting a San Diego County Certified Farmers' Market is a fun way to spend some time out as a family. This is both an opportunity to teach your kids about supporting local businesses, learning about new fruits, vegetables, products or just sampling new foods and having fun. You get to be outside and with your kids so it is a win-win. 
Farmers' Markets provide venues for farmers to sell directly to consumers and support small farming operations. San Diego County Certified Farmers' Markets Farmers Markets are certified by the County Agricultural Commissioner, ensuring that the product is being sold by the grower, is grown in California, and meets all California quality standards.

San Diego Moms Top Three
Coronado Certified Farmers' Market
Date: Tuesday's: 2:30 pm – 6:00 pm.
Location: 1st & B.- Ferry Landing, Coronado, California 92118
Little Italy Mercato Certified Farmers' Market
Date: Saturdays: 8:00 am – 2:00 pm.
Location: West Cedar Street from Kettner to Front Street, San Diego, CA 92101
North Park Certified Farmers' Market
Date: Thursday's: 3 pm – 6 pm
Location: 2900 North Park Way & 30th St San Diego, California 92104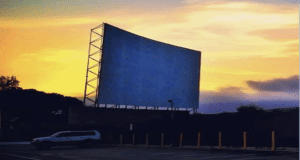 Drive In Theaters
Watching movies beneath the stars, laughing with family, and eating buckets of popcorn and watching a movie. What is not to love?

Locations:
Santee Drive-In and South Bay Drive-In