Its that time of year again, Thanksgiving is closely approaching.
A time to be thankful for all we have in our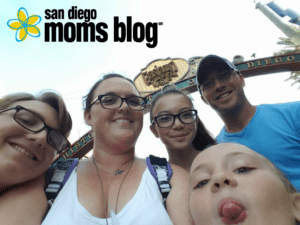 lives and spend quality time with our families. I decided I would share my "Gratitude List" with you all, the San Diego edition.
I am grateful for my family. I am so grateful for my husband and my three children (even if they drive me bonkers!). I am also thankful to live only a few miles from My mother, my siblings and friends.
I am so thankful that we were able to buy our own home in San Diego and frankly, to be able to afford to live here at all! It has taken a lot of hard work but it has been awesome.
I am absolutely grateful to live somewhere that rarely gets "too" hot or "too" cold. Number 1 reason most people LOVE San Diego is the weather!! I moved to Ohio for 4 years and after my first "real' winter, I decided I never wanted to be cold again! As I said above, we can still "go to the snow", if we want!
I am thankful that both my husband and I, have good paying jobs with benefits. San Diego has some amazing companies. I am blessed that I get to work for a California based Non-profit called PATH who helps permanently house some of San Diego's (and throughout California) most vulnerable individuals. I get to do what I love and help take care of my family at the same time.
I am also thankful that I live in a city that is close enough to drive to the beach, mountains and even the dessert. Whenever we want to get out of the city, we can take a short drive and be in a different element completely. Whether its spending the day at the beach, camping in the mountains, or even tubing down the river. San Diego has the most amazing hiking spots or just go picnicking!
I am definitely thankful to live in a city that has a huge variety of fun community activities and many are free. Such as these events coming up soon: The Mother Goose Parade in El Cajon, Balboa Park December Nights, and Chula Vista Starlight Parade to name a few.
I am grateful that I get to raise my children in a culturally rich environment. This was one of the important reasons I wanted to move back. San Diego is diverse and filled with many different people, cultures and celebrations of those differences! Check out Old Town San Diego, Chicano Park, and Little Italy for a taste of this diversity.
Did I mention the FOOD? I am thankful that San Diego's diversity leads to some of the most amazing restaurants! We have access to nearly any kind of food you can dream of. I won't name them all, that is another blog in itself!
I am thankful to live in America's MOST BEAUTIFUL City!!! Despite the traffic, and high cost of living; San Diego is truly gorgeous. From the beaches, to the Bays, Marinas, parks, etc. There are so many lovely areas to spend time with your family! We are truly blessed.
I am sooo grateful to be a part of SAN DIEGO MOMS BLOG!!! This is such an amazing tribe of Moms and I am blessed to be a part of this team. No only do we get to use this website as a platform to share resources and show support to other San Diego Moms, but we also get to participate in fantastic events and share them with all of you!!!! This is definitely a highlight of 2016 for me!!
What are you thankful for? Share your gratitude with us. Especially the things that make you most thankful for living in San Diego!