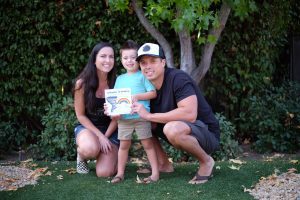 Being married to a firefighter and a member of the bomb squad is no easy feat. Long hours, stressful calls, missed holidays, and—as you can imagine—there is the anxiety and fear that goes along with being married to a man that runs towards danger for a living.
My name is Kimberly Morrison. I am a wife, mother and teacher by trade, but together we are a "Bombproof Family"!
The term "Bombproof Family" pays tribute to the unbreakable strength of resilience and resolve. It's a characteristic of a household that can withstand and overcome any challenges life throws at you.
My husband Mark and I met in 2008 on Match.com. You see, back then it wasn't common to meet a significant other on the internet. So, we fabricated all kinds of stories about how we met in person out of embarrassment of the true origins of our meeting online. However, the tangled web we weaved inevitably unraveled when we shared a different story in front of folks. It was a funny reveal to the roots of our "forbidden" internet beginning.
We spent the first 5 years of our relationship traveling the world. YES, I know, amazing right? And not too long after, we began trying to have children.
That's where our fairy tale road detours into the darkness for a bit.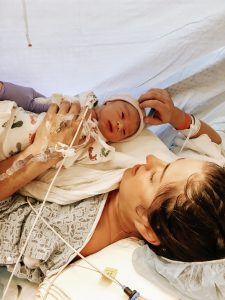 We tried for a short time to get pregnant without success. A year or so later, eureka! We had a positive pregnancy test. Unfortunately, this and the next pregnancy would end in tragedy. It was a brutal process that got worse each time.
Thankfully, the third pregnancy stuck, and our beautiful son Logan was born. True to form and to keep the theme of struggle going, he ended up being an emergency C-section. However, it all worked out, and life was amazing!
About two years later, we got pregnant again.
"You're gonna be a big brother!" Those words still haunt us.
We ended up losing our third pregnancy too. The pain of trying to explain what was happening to our little guy still causes our hearts to ache just thinking about it. With that said, we're determined to persevere! After all, we are a "Bombproof Family".
Losing a child is one of the most difficult experiences parents can go through, but having to explain what happened to our son evoked a deeper pain in both Mark and I that we weren't prepared for.
Everyone copes and deals with tragedy differently. We wanted to be able to help other families in similar situations explain this loss to siblings in a way that would hopefully alleviate some of the pressure off of grieving parents and provide inspiration and light to the entire family.
The book chronicles ours and so many other people's long and arduous road to creating a family. It's a hero's tale about how a determined warrior mommy took on multiple storms while trying to conceive and emerged victorious after multiple battles with infertility and miscarriage. It's narrated by a grateful father who is telling his "rainbow baby" the story of their origin. It's because of mama's warrior spirit that the future is bright and full of endless possibilities.
The goal of the book, quite simply, is to provide inspiration and hope. Our son Logan will be 4 in December. I would endure all of it again knowing what the end result is. If you are interested in learning more about us and our book visit www.bombprooffamily.com.
If this story can help inspire those on this difficult journey and celebrate the women who have endured the battles of trying to conceive, our mission is complete. I would love to connect with you and hope that by sharing our story you find hope if you are struggling, you are not alone.
Thank You Kimberly and Mark for sharing your story with us. This post was written by Kimberly Morrison in honor of
National Pregnancy and Infant Loss Awareness Month.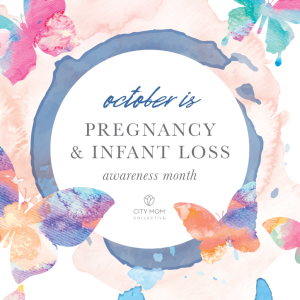 October 15th is National Pregnancy and Infant Loss Remembrance Day. It is a day of remembrance for parents, family, and friends for pregnancy loss and infant death.
Since 1 in 4 pregnancies end in loss, many families know this grief. It's often not spoken about, and yet, those who mourn often need support and understanding. The experience is painful and sometimes overwhelming.
The observance takes place during National Pregnancy and Infant Loss Awareness Month. You can visit http://nationalshare.org for more information on resources and support.