Just when we all thought we were getting a handle on the news, it suddenly changed today. Full House actress Lori Loughlin and 15 other parents now face additional charges in the college admissions scandal that has made headlines across the globe.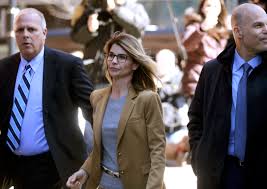 CNN reports the new charges include both fraud and money laundering. The allegation states that bribes and other payments were laundered through the charity put up as a front to orchestrate the scam, run by Rick Singer.
This update comes less than 24 hours after we learned that actress Felicity Huffman and 13 other parents have decided to plead guilty. Huffman is accused of paying thousands of dollars to doctor the results of her daughter's SAT test.
If you haven't had a chance to read her apologetic statement in full, here it is: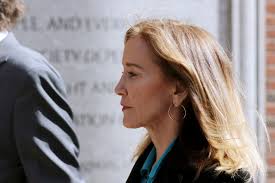 "I am pleading guilty to the charge brought against me by the United States Attorney's Office. I am in full acceptance of my guilt, and with deep regret and shame over what I have done."

"My daughter knew absolutely nothing about my actions, and in my misguided and profoundly wrong way, I have betrayed her," the statement added. "This transgression toward her and the public I will carry for the rest of my life. My desire to help my daughter is no excuse to break the law or engage in dishonesty."
Singer is accused of helping dozens of parents fake test results, doctor college applications, and set their children up as athletes amongst other strategies to help them gain access to elite universities.
We want to hear from you – what are your thoughts on the scandal? Are you shocked or unsurprised? Tell us in the comments below!