Temecula sits in a beautiful valley less than an hour away from the heart of San Diego and is filled with many family friendly places like museums, parks, and splash pads. Most visitors, however, come to Temecula to go to wine country. With 40 different wineries nestled in this quiet land of rolling hills filled with breathtaking vineyards, it is a desirable place for locals and tourists to spend the day.
What do you do if you have small children? With not all wineries being family friendly and you may feel like you are Reese Witherspoon from Sweet Home Alabama where she says "Look at you, you have a baby…in a bar."
To save you from that same shameful feeling like you don't belong or are being judged for having a baby so close to bachelorette parties and alcohol consumption, I have come up with a list of wineries that are family friendly where you can feel free to make a day of it or stay the weekend enjoying wine country with your children.
Wilson Creek Winery & Vineyards –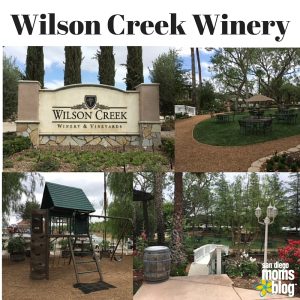 This is one of the most popular and crowded wineries in wine country. Famously known for their almond champagne, this winery has stunning scenery with acres upon acres of grass, trees, covered patio tables, and an award-winning restaurant.
I have never come to this winery when it hasn't been busy, even on a weekday, so if you are visiting multiple wineries in one day, come to this one first and try to beat the crowd. If it's your only stop, come early when they open.
There is ample parking, but I have had to park far away. It can be a long and sometimes dusty walk, so come prepared with the appropriate shoes, attire, and belongings. Although the tasting rooms are typically quite busy, you can buy a bottle of your favorite wine and or champagne and take it outside where its generally quiet to drink it on the grass or at one of the covered patio tables.
Off away from the crowds, is a small playground for children with two swings and a fort climbing area. We have taken Haven here a few times and see many other families and children enjoying the grounds as well. To find out more, visit here and click here for a 2 for 1 Tasting Coupon. They are open everyday from 10am-5pm.
Tasting fees are $15 on weekdays and $20 on weekends and holidays.
Longshadow Ranch Winery –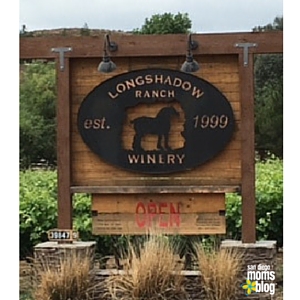 This winery is tucked away down one of the side streets of wine country and is never loud or busy, which makes it a peaceful and pleasant place to relax with your family. This winery is unique because there are multiple animals on the premises like horses, llamas, and even goats that you can feed!
There is a small playground with a rock-climbing wall and a slide as well an open patio area with plenty of tables and seating to be comfortable with little ones. There is a lot of shade provided from all of the luscious trees, which is definitely a perk when visiting Temecula in the hot summer months. You can freely move from the tasting room to the patio outside with your wine in tow.
Tastings cost $15 for five pours. Throughout the year, this winery also offers family friendly bbq's, concerts, and fundraising events.
And on certain Saturdays from 6pm-10pm, they offer family friendly bonfires with fine wines and craft brews with mechanical bull rides, face painting, and a snack bar for the kids.
*Make sure to call ahead and or check their monthly calendar of events online before making plans to visit. For more information, please visit here. They are open 10am-5pm Friday-Sunday and 11am-5pm Monday-Thursday.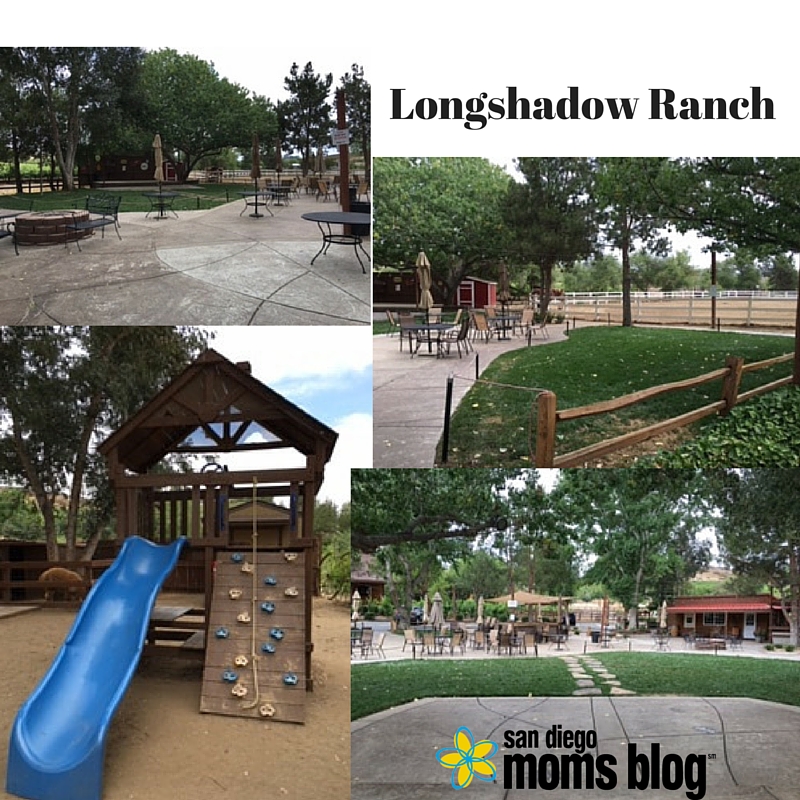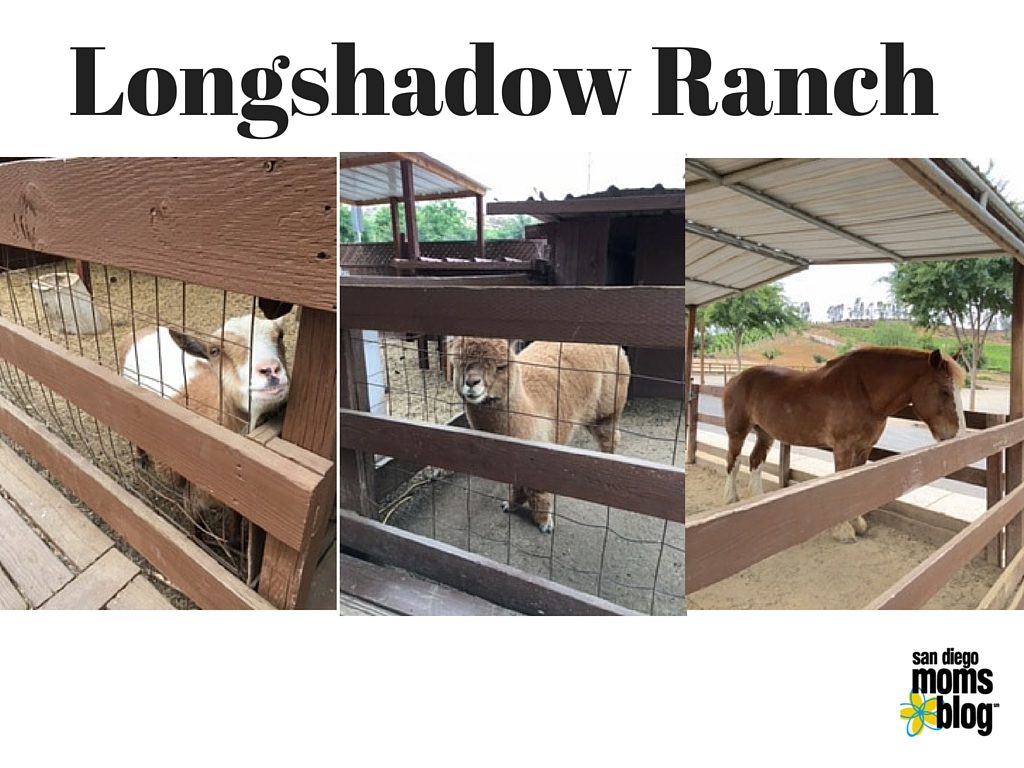 Wiens Family Cellars –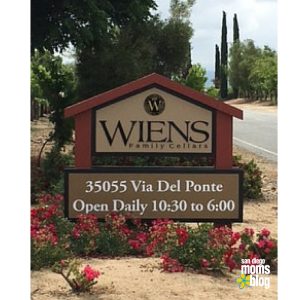 What I love most about this winery is the abundant openness and huge grass area behind the back patio for you to sip wine and or have a picnic and enjoy the sunshine.
Children can run around and play in eye's view while you relax and even be a little loud because you won't be disturbing other guests. You can easily bring a baby and find a quiet spot where they will not be disturbed by noise and massive amounts of people.
You can go inside to the typically bustling tasting room for a new pour and bring your glasses back outside on the beautiful grounds away from other patrons and enjoy the fresh air and open space.
They are open daily from 10:30am-6:00pm and can have 6 tastes for $15.
Follow this link to get a 2 for 1 Wine Tasting Coupon. For more information, please visit here.
What other wineries are we missing that are kid friendly? Cheers!