With San Diego rent and home prices continuing to climb, it's no surprise that many families are heading north to Temecula. The exponential growth of the city has led both to challenges and lots of opportunities for families. One perk is a large number of city parks and outdoor areas (37 in all) that children can explore for free! Here are some of my favorites: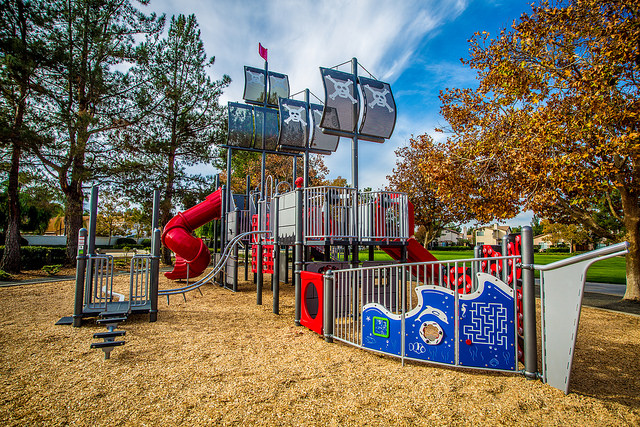 Nicolas Road Park, 39955 Nicolas Road
Newly renovated with a pirate theme, this park is popular one with families in the northeast part of Temecula. The new equipment is exciting and challenging for kids of all ages and includes some fun features and a really unique shaking bridge. The park also has a basketball court and a large lawn for kicking a ball around.
Be prepared: There are no bathrooms. The covered picnic tables are quite far from the playground. The park is located in a neighborhood and backs up onto a somewhat busy street.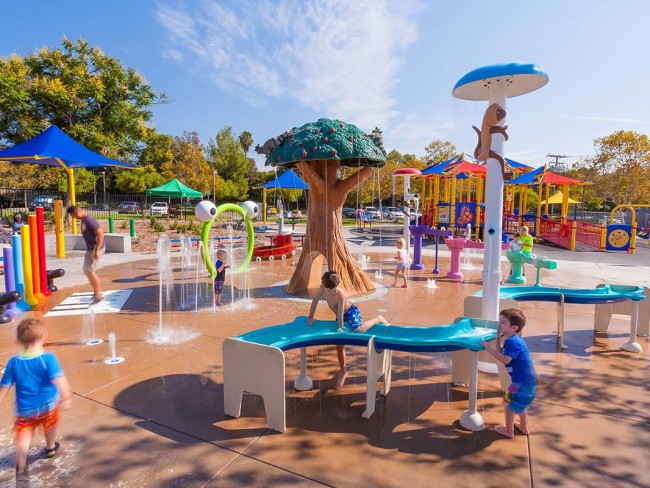 Eagle Soar Playground & Splash Pad, 29119 Margarita Road
Always a favorite, this centrally-located park boasts an interactive splash pad that is very popular with Temecula families. The splash pad typically runs during the spring and summer months, but the water runs occasionally in the offseason. The park is fully gated and is equipped with adaptive swing seats for special needs families.
Be prepared: If you're unsure, call ahead to see if the splash pad is running 951-694-6480 or (951) 694-6410.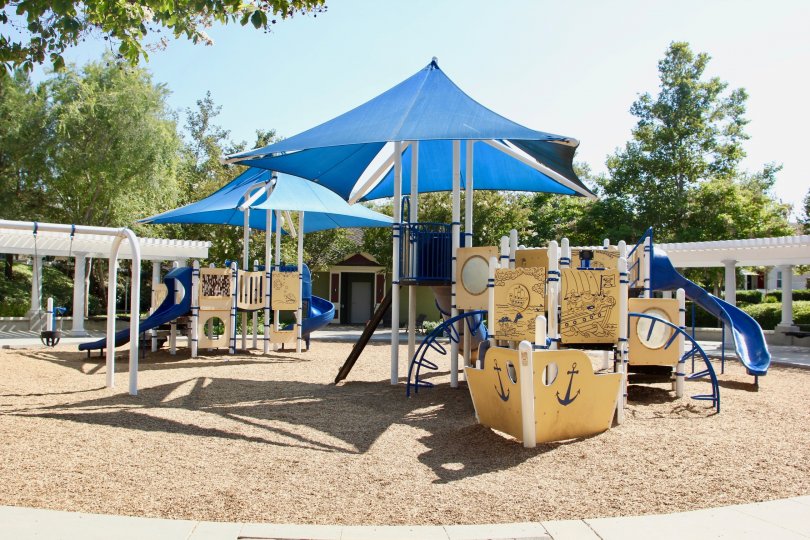 Harveston Lake Park, 29005 Lake House Road
The Harveston Lake Park is a man-made, city-owned lake with a 0.75-mile-long path that is great for the little ones to bike or scoot along. The playground is a bit tricky to find, as Google often gets it confused with another nearby park with nearly the same name. To find the Lake Park Playground, your best bet is to park at the community lakehouse and take the western path. There are several covered picnic tables and bathrooms surrounding the playground.
Be prepared: The lake attracts a lot of wildlife, including the American Coot, which is considered a pest by the locals due to its voracious consumption of the turf and its resulting mess. Fishing is officially outlawed.
Many older Temecula parks are in the process of being renovated, so be on the lookout for updates from the city.
What are your favorite parks? Are there any hidden gems we've missed?