I live for our family traditions. In the summer, our tradition is to do a staycation to watch the fireworks. For the wintertime, we love to drive around and see Christmas lights and have hot cocoa. My favorite tradition is going to Oma's Pumpkin Patch right before Halloween. Oma's is family-owned, so the farm feels so homey and relaxing as soon as we come in. There are so many activities to do for the kids and so many fun things to see. The kids' tickets include playing all over, a water bottle, and the most perfectly sized pumpkins to choose from.
The first tradition when we step foot onto the farm is to take pictures of the kids against the growth chart. Seeing how much they have grown each year in the same spot is so emotional! This year, my last baby got to stand with his siblings.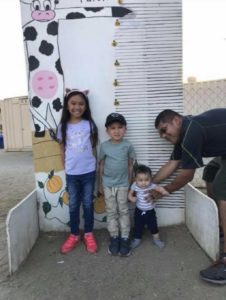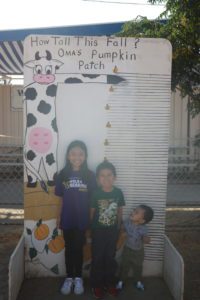 As soon as I'm done with those pictures, my kids pull us to the sand pit with construction toys in one spot, and to another with play houses and more cars. I enjoy these spots because it is shaded for them, and there are chairs and rocking benches for us parents to take a relaxing breather.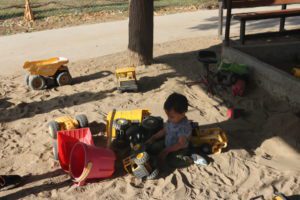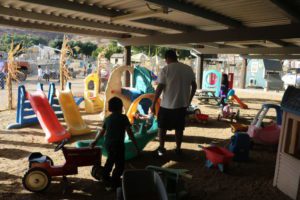 Next on our tradition to-do list is the famous (to my kids) giant hill of cotton seeds. You can tire them out here because the kiddos get the little sleds, climb to the top, and slide down to their hearts' content. I record them sliding each year and you can hear me laughing in the background as they slide and scream.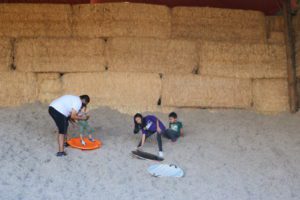 Oma's Farm has a snack bar for a quick bite and they recently have a new building for coffee! There's a selection of cold brew, lattes, and pastries. I lived my best life for the moment with their iced pumpkin latte!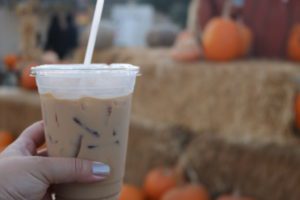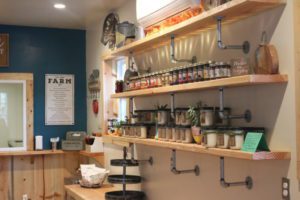 Before we leave, we take the tour. Oma's upgraded their ride from sitting on hay to nice wooden benches as we get a tour of the farm. I think the smell is worth it to see some baby calves. As we exit the tour, the kids get to hunt for their perfect pumpkin. We even found a pumpkin for the baby!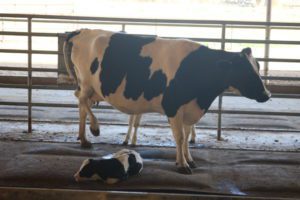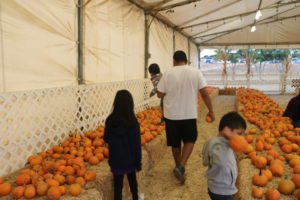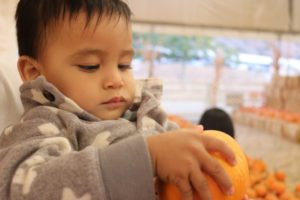 Mom's turn! My tradition is to get my favorite candle for the upcoming winter called Grandpa's Trees by 1803 Candles. This candle smells like pine trees, spices, and smoke from the fireplace! The gift shop is like a quaint little home with very cute country décor.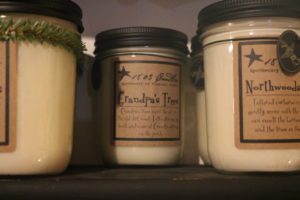 Oma's Pumpkin Patch runs until October 31st, but their Christmas Tree Patch opens on November 23rd.
What are some of your family traditions?