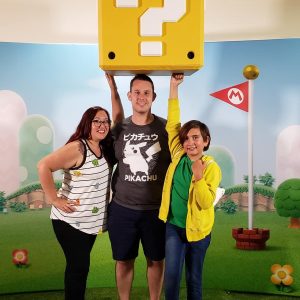 San Diego Comic-Con (SDCC 2020) Just Got That Much Easier!!! No, you did not read that wrong! Comic-Con has completely switched format thanks to COVID, and is now accessible to all!! That's right, no badge costs! No lines! This just may be the biggest gift for all the nerdy families out there.
You may be familiar with all my annual tips and tricks posts, but this year they get thrown out the window! (Granted they are still fun reading and looking back at, but not the holy grail of need this round.) This year SDCC is completely virtual with the "[email protected]" theme.
You may be asking, well, what does that mean there is to do? There are no offsites, no free swag, but the answer is PLENTY! and in the comfort of your own home!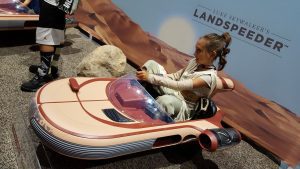 No bathroom breaks, naptime schedule issues, heat exhaustion, you name it! Now is your kiddos' chance to sit on on panels and learn how their favorite cartoon was made. Get inspired in crafting. See their favorites in a different light. And the best part is, they can dress up however they want without worrying about all the typical elements that go into downtown travel and crowds! Maybe, they'll even enjoy a panel about "Cosplaying"? All you have to do is scope out what topics are exciting for your family via the Offical SDCC Site (I recommend using the "SCHED") and make sure your YouTube app is ready to go on whatever streaming device. (*I have the full list of apps to set up if you wish to do more here.)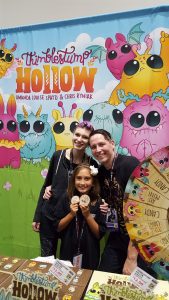 Not only are there panels, but you can drop by all the Booths virtually! And explore Artist Alley where you can support artists of all kinds of styles. Not only is it neat to see, but it's great to be able to give back to the artists that have been hit hard by COVID convention cancellations. Plus, who doesn't like to have bragging rights of owning that one artist's autographed piece?
Don't get me wrong, I have also had my days of crying over the in-person aspects of SDCC, but I'm suddenly really excited for this week! All of a sudden there seems to be so many ideas! Like making badges and hanging SDCC signs. Maybe even planning a nerdy themed menu for every night, or just one day of convention styled food, the popcorn, hot dog, and pizza variety.
This also seems like a fun idea for making comic-book themed projects, like the Pinterest sheets of creating your own comic books, and the easy thing is that's any coloring age-friendly idea.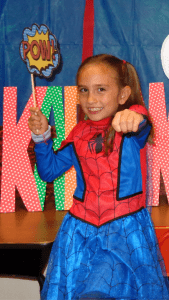 Other ideas: making comic-book themed photo booth props and tagging [email protected] with their official hashtag – #ComicConAtHomeExperience.
There really still are a world of possibilities, and now us parents have so much less to worry about! Even if we buy decor and print out things… or even make special snacks, the price will still be nowhere near the average SDCC cost. The stress of it all, gone! Plus no extra stink or germs to fear. Really this should be a SUPER (pun intended) year!
I am just getting really excited and starting to plan my panels out and figuring out my @Home cosplay. Maybe, even some special decor since I really can't resist theme nights. I am just so thankful we still have some kind of SDCC for 2020!
I'm curious, what does your family have planned? I would love to hear and see it (tag us on IG – @sandiegomomsco & @ello_felicia)!