You read that right! Our beloved quarterly event, Sip Shop Brunch, is back!
The next Sip Shop Brunch is set for Saturday August 24th, 2019 10 AM – 1 PM at the Insta-worthy Quartyard downtown. We're bringing back many of your favorite vendors and adding some new ones to the mix. So, let us entertain the kids with face painting, interactive games, and a special performance by Anna & Elsa while you "Sip and Shop".
Giveaways, raffle prizes, great food, entertainment, music, drinks and shopping! Sound like the perfect Saturday to close out summer before the kids head back to school?
Sip Shop Brunch Schedule:
10AM – Sip. Shop. Brunch. + lots more entertainment coming soon!!
11am – Move Kids Dance – Interactive Zumba Kids Dance Class
Face painting, special performances, brunch and beer specials and much much more entertainment to come! Stay tuned…
Early Bird GA – $5
GA (After 8/19) – $10
VIP Tickets (20 available) – $20
Kids – FREE




VIP Swag Bag includes:
$270 Gift card for two chiropractic appointments and a massage with thanks to eLiveLife.com, Two tickets to the Birch Aquarium at Scripps, Makeup Brush from Make-up by Tracie, Cookie by @ButterCutterCookieCo, Samples and Product List by Scents by Alexandria Elliott, FREE Product Coupons by Once Upon a Farm, One Car Seat Key from The Car Seat Key, Samples and FREE product coupons from Ceecee and Bee, Prime Time Shopping Passes from Just Between Friends San Diego, PLUS MUCH MUCH MORE to Come!
Raffle prizes include:
Raffle prizes include: Gift certificate for cut & color with Hair by Kassandra, TWO family 4 packs to the Birch Aquarium at Scripps, $35 Gift Card to Yumi, $25 Gift Card to Cloak & Petal, 4 Girl on the Run entries for the Girls on the Run San Diego and more to come!
We are also accepting donations of school supplies for the Boys and Girls Clubs of Greater San Diego (BGCGSD). Receive 5 extra raffle tickets at check-in for bringing items from the requested list below:

Suggested School Supplies: School Supplies List | 3 ring binders | 3 ring subject notebooks | 8GB flash drive | 8 tab dividers |Backpacks | Calculators | Compositions books | Crayons | Glue sticks | Line ruled index cards | Loose-leaf paper wide or college rule | Lunch Boxes | Pencil sharpeners & pencil case| Pens, pencils, erasers, highlighters | Post-It Notes | White Out Tape
Sip Shop Brunch Vendors:
I will help you find HOME. HOME is where memories are made. HOME is where you hold your family and gather around a dinner table. HOME is where you entertain friends and snuggle on a cold day. HOME knows your first burnt dinner and hopefully your last. HOME knows your babies first steps and the night light that made the shadows seem less scary. HOME knows your tears. HOME knows your laughter. I believe in friendships, family and living life to the fullest. Finding your next home can be a scary and frustrating experience, but it doesn't have to be. I will be there, every step of the way.
The future is full of endless possibilities. Memories are waiting to be made. Let me take you there. HOME. Let's go there.
Follow Sandra on Instagram @sgansch.realtor
Beautycounter's mission is to get safer products into the hands of everyone! We love all their skin care products and are excited to have this amazing mama join us!
Follow Jennifer on Instagram @postivelyzenjen
At MONAT, our mission is to help people everywhere enjoy beautiful, healthy, fulfilling lives through our exceptional, naturally based products, a fun and rewarding business opportunity, and a culture of family, service, and gratitude. As part of this mission, Market Partners have the opportunity to make money and we're very proud of that. But even more importantly, they have the opportunity to make a difference and be part of something special. Join the MONAT Movement! –
Follow
Jeni Farnell
on Instagram @jeni.farnell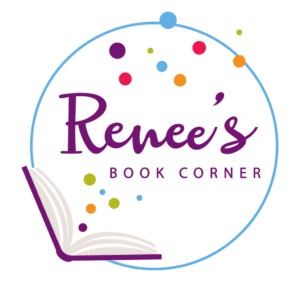 Renee's Book Corner
Renee will be on site with the most exciting, engaging, and educational books on the market today, Usborne Books & More! Usborne Books are high-quality, innovative, lavishly illustrated, and best of all, they are the books kids love to read.
You can also follow her on instagram @reneesbookcorner or join her private VIP Facebook group @reneesbookcorner to learn more about Usborne Books.
Ami Wood – Colo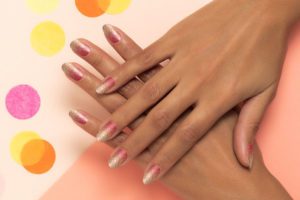 r Street
Color Street is 100% nail polish that goes on dry!! Lasting up to 14 days these nail polish strips are the perfect 10 minute manicure!! Polish strips range from $11-14.
Follow Ami on Instagram @thenaillounge_byami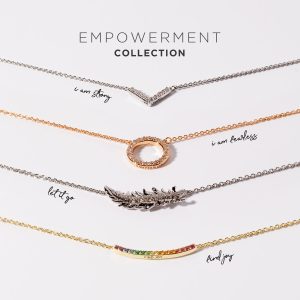 Jodi Ellis with Origami Owl
Origami Owl tells stories with Jewelry! Customize a living locket with charms that are meaningful to you or someone you are gifting and accessorize with amazing bracelets, earrings, watches and more!
Follow Jodi on Instagram @jbudman
Green-ish Living San Diegan wine loving military spouse mom of 2! Making small healthy lifestyle changes to better myself and family. If you are looking to make some small changes whether it's cleaning supplies, makeup, supplements or more- we got you covered! Better for you, better for everyone! Don't forget to enter to win a free Itovi scan! At the event Jessica will have coloring books for kiddos to color while parents can sample a Young Living protein shake.
Follow
Let's Talk Scents
on Instagram @jessicatalksscents

Life on the go just got easier. Do your kids (or your stomach!) automatically think it's snack time anytime you get in the car? Are you tired of unidentified liquids stuck to the bottom of a cup holder, snack crumbs on the floor or candy wrappers hidden in between your seats? My Travel Tray keeps your drinks and snacks within arms reach while out and about, helping keep everyone a little bit happier. My Travel Tray fits most cars, car seats, strollers, beach chairs, shopping carts, anywhere you can locate a cup holder! Whether you are zigging or zagging your way through life, keep your things secure! 100% Made in USA. Follow My Travel Tray on Instagram @mytraveltray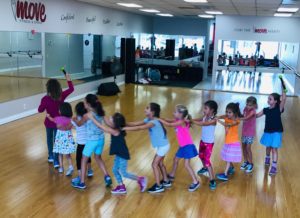 Move Fitness & Dance
At Move Fitness and Dance we understand the importance of teaching kids to keep their bodies healthy by remaining active, and having fun doing it! Our mission for Move Kids dance classes is to provide high quality instruction in a positive, supportive atmosphere where kids can to learn to express themselves through dance and music. Our classes will always include age-appropriate music, movement and content. Move Kids programs build confidence, encourage teamwork, expression and skill development while keeping classes fun for all age groups! Move Kids participates in non-typical dance performance opportunities to give back to our community, while showcasing our art. We do not compete or require kids to perform. If you're looking for an encouraging studio that promotes movement for health, positive body image, strength & confidence we're the place for your family!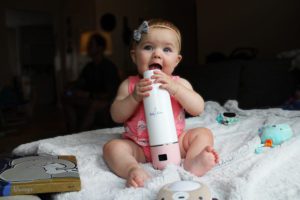 The Baby's Brew
The Baby's Brew is a portable bottle warmer that allows you to pick your temperature and warm your bottles anywhere. Perfect for breastmilk, formula, and any other liquids you want to warm.
Check out their social media pages @thebabysbrew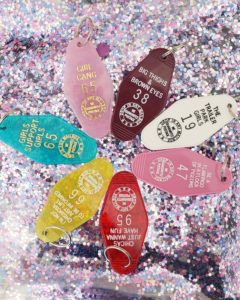 The Trailer Park Girls
A sweet mommy/daughter duo selling fun girly items! Totes, stickers, pins , blankets and everything under $25.
For more information, visit their IG @thetrailerparkgirls
CeeceeAndBee Apothecary
Handcrafted apothecary goods made from natural, plant-based ingredients. For every CeeCee & Bee product purchased, we donate a self-care product to a woman who is in need of support through local domestic violence shelters.

Doe Bello Shop
Custom, hand-stamped bar and disk necklaces for mamas and hand-dyed and stitched keepsake onesies for babies. Each item is made 100% by hand especially for you and your little one.
J'Doves
J'Doves – Family owned business providing modest, affordable, made to your specifications. Check out their booth for casual and professional pencil skirts.
For more information, visit their Etsy shop
https://www.etsy.com/shop/AshlyVillamar
or IG @jdoves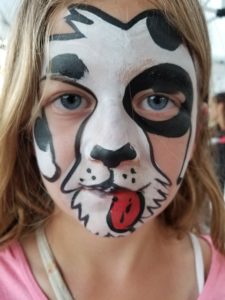 Just 4 Fun Body Art
Yvonne Delgado and her team of pros provide Professional Face painting & Body artistry, balloon twisting, glitter & temporary tattoos Available for Birthday Parties, Themed & Holiday Events, Reunions & Corporate Picnics, Theater & Dance Productions. Fun 4 all ages! Individual appointments available for Halloween, Dia de Los Muertos, Cosplay, etc.
The Storybook Character Company is San Diego's BEST character entertainment company, providing the most authentic and experienced singing princess party characters for birthday and special events! Book an event with us and we'll treat you like royalty!
Follow
The Storybook Character Company
Instagram @thestorybookcharactercompany
Quartyard is home to an eatery and a full-service beer garden with Seahorse Coffee Shop on site. It is a vibrant urban outdoor community space in the East Village neighborhood of Downtown San Diego.
Follow
Quartyard
on Instagram @quartyardsd