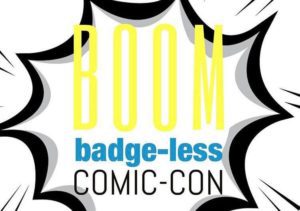 Didn't get a Badge to Comic-Con 2018? Don't despair!!! There is so much fun to be had this week in San Diego at Comic-Con offsites, and the list may not even begin to touch all there is to do, but it may give you a few ideas for some locations to check out!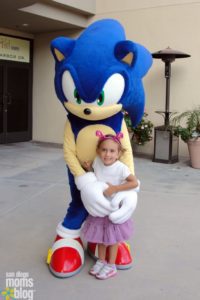 If this is your first year getting in on the action, please check out our "Top 10 Comic-Con Survival Tips" post. It just may be your key to survival with the littlest superheroes.
One last tip: This year, check the Comic-Con perimeters! This year they are adjusted to have a bigger closed area for those without badges. I believe Harbor will be mostly closed to non-attendees. Sadly, because of this closure, I cannot really guarantee our normal offsite events will all be open to the public, but hopefully! Also, a good number will also pop up without announcement and perfectly where you can access them.
Just Some of Comic-Con Offsites:
Dragonball Z North American Tour – Marriott Marina Terrance
Buffy the Vampire Slayer: Vampire Hunt – Gaslamp (Multiple Locations)
Hello Kitty Food Truck
Liberty Public Market Family Con – Liberty Station
Chuck Jone's Gallery (Events rotate out all week)
The CONAN Show
Nintendo – Marriott Marquis
San Diego Comic Con Art Show – Manchester Grand Hyatt
Oddities: Hidden Heroes of the SCRIPPS Collection
It's a Comic-Con Celebration – Searsucker San Diego
Mini Comic Con – Lakeside & San Diego Library (Check your local libraries for more details and locations)
Rickmobile – Greenflash Brewery
2 Blog 2 Furious: Gaslamp Drift – McFadden's
WE ARE NEGAN Cosplay Meetup – Harbor House Resturant
Comic Con Bingo – Nextdoor Bar
"The ULF Strikeback" Comic Con Lightsaber Battle – Balboa Park
The Town of Castle Rock & Hulu Lounge – New Children's Museum
Rampage's George – Adjacent Omni Hotel
Laika Live – 5th Ave
PEANUTS Pop-Up Shop – 5th Ave
FOX Fanfare – Hilton Bayfront
Cartman's Escape Room – San Diego Wine Center
FYE Pop Up Shop – Horton Plaza
The Jack Ryan Experience – MLK & 1st
"The Experience" – Petco Park
Adult Swim on the Green
Universal Monsters Boodega Corner Monstore – 8th Ave
Dead Quarters – Martin Luther King Promenade
Star Trek: Discovery Mirror Gallery Takeover – Micheal J. Wolf Fine Arts
Amazon Fire TV's "Fast Foward to the Future" – 7th Ave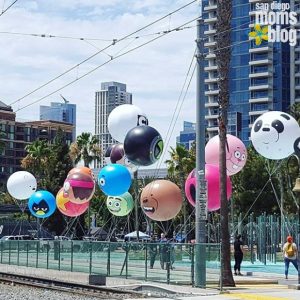 *Let us know if you hear of any more Comic-Con offsites fun, we would love to share them!