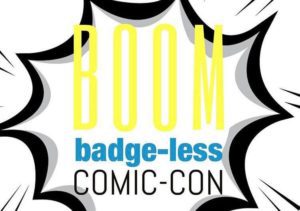 You don't need a badge to enjoy superhero-themed fun this weekend! There is so much fun to be had in San Diego at Comic-Con offsites. We've compiled a list of some of the family-friendly activities that are open to the public.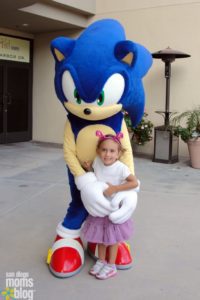 If this is your first year getting in on the action, please check out our "Top 10 Comic-Con Survival Tips" post. It just may be your key to survival with the littlest superheroes.
This is not a comprehensive list of events, just a few of the ones we at San Diego Moms are looking forward to!
Just Some of Comic-Con Offsites:
July 21-23rd @10am-6pm; July 24th @10am-4pm
Immerse yourself in more than a dozen activities and activations in the parking lot across the street from Comic-Con, see things too big to fit in the San Diego Convention Center! Note: The Interactive Zone is open to the public.
Nintendo Switch Roadtrip
Nintendo will have a strong presence in the Petco Park Interactive Zone from Thursday, July 21 – Saturday, July 23 from 10am-6pm daily, and Sunday, July 24 from 10am-4pm. Fans will be allowed to demo new games, grab a few takeaways, and snap a picture or two!
Star Trek
Wrath of P'Khan Anniversary Ice Cream from the Coolhaus Ice Cream Truck
Hello Kitty Cafe Truck
More desserts and collectibles
Ghosts (CBS)
"Friend Zone" activation
July 18th- July 24th @11am – 8pm
Celebrate Comic-Con week with a themed Scavenger Hunt! Each day there will be one Infinity Stone hidden somewhere in or around Liberty Public Market. Find the stone and bring it to Bottlecraft LPM to claim a prize!
Event will end once the daily stone is found. One stone will be hidden per day. Scavenger Hunt is open to all ages!
July 18th- July 24th
Explore the history of the famous web-slinger at the world-premiere exhibition at the Comic-Con Museum, from his creation in the early 1960s to his current place as one of popular culture's most seminal figures.
July 21st @7pm
Fashion designers compete to win the opportunity to design a collection with Her Universe for Hot Topic. Hosted by actress, entrepreneur and founder of Her Universe, Ashley Eckstein, a celebrity panel of judges select the winner from the designs presented on the catwalk during the show.
July 21st @4pm
The Rooftop Cinema Club is hosting a special screening of Guardians of the Galaxy on the Manchester Grand Hyatt's 4th floor rooftop, under the stars, during San Diego Comic-Con.
*Let us know if you hear of any more Comic-Con offsites fun, we would love to share them!