So, this solar eclipse stuff has some mom's up in arms because the timing isn't ideal. Well sorry mama's science ain't got time for that! Most kids will be in school while the sun and moon cross paths, but San Diego is still epically planning for "The Great American Eclipse." So for those of you that still have kiddos at home or out of school, August 21st at 9:07am just might be the perfect educational picnic adventure! We won't see another solar eclipse until 2023!
Speaking of picnic's
Let's start with the important stuff: Doughnuts.
For a limited time Krispy Kreme will be making a special Solar Eclipse Chocolate Glazed Doughnut – perfect for that solar eclipse picnic idea I had earlier!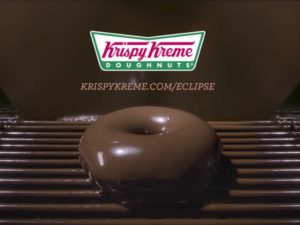 Now down to business:
I've compiled some important information regarding the safety of looking at the eclipse, what to expect and some other fun activities you can do with your children online – including watching the eclipse on your own time in the comfort of your home!
For starters: Timing

The solar eclipse will begin in San Diego at 9:07am and will end at 11:45am. Yes, thats a long time for children. So maybe prioritize the middle part which is when you will have maximum visibility around 10:23am. See more info here because I am not a scientist/astrologist etc. >>> Solar Eclipse Schedule San Diego
How to view the solar eclipse: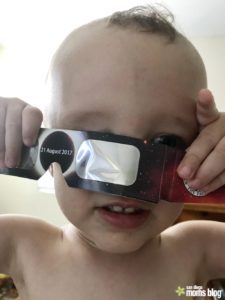 It is suggested that when viewing the solar eclipse to never look at it with the naked eye. You should never look directly at the sun. Which doesn't seem humanly possible so we're good on that one. You can make your own pinhole eclipse projector which will allow you to view the shadow of the eclipse on the ground without having to look towards the sun at all! Take a look at some simple instructions here >>> DIY Pinhole Projector. NASA recommends that you view the eclipse with certified solar eclipse viewing glasses. You can purchase a pair at the Fleet Science Center in Balboa Park for just $4.99!
Speaking of the Fleet Science Center – They're very excited about the eclipse and are having a viewing party including The NASA EDGE Megacast of the Eclipse. They're showing the solar eclipse around the world, before during and after on the giant dome screen! You can also make your own pinhole projector at the Fleet Science Center for free the morning of the eclipse. Check out all of their plans for the Solar Eclipse in San Diego here >>> Fleet Science Center Solar Eclipse Activities.
Can't make it out the day of?
You can read about the eclipse, view past eclipses – Pretty much everything under the sun (pun intended) here >>> Astronomical Society of the Pacific
You can also score this CUTE and FREE printable below if you head here.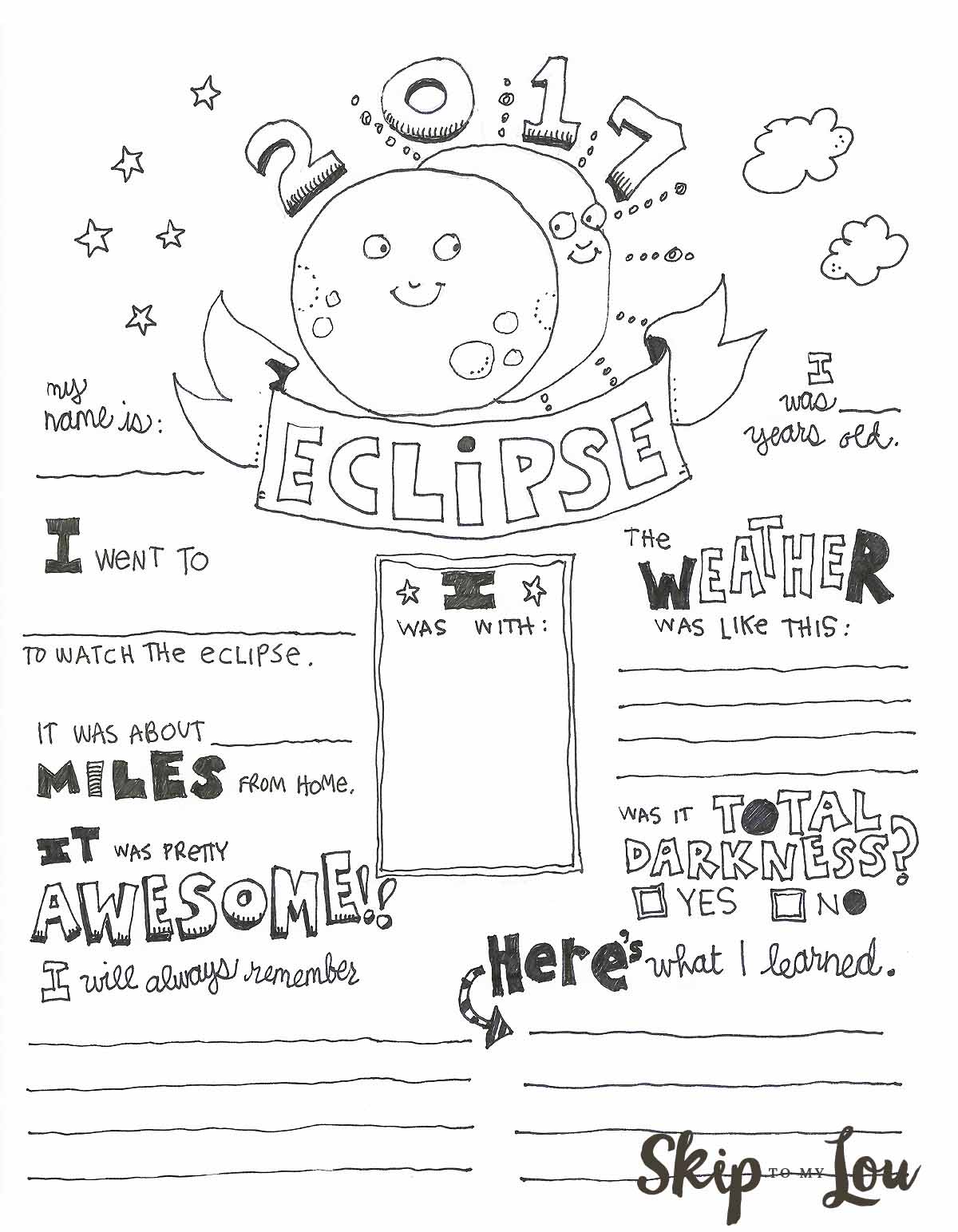 Happy Eclipsing San Diego! Tag us in your viewing pics! >>> #SDMomsBlog