How lucky are we that we live in sunny San Diego, where you can swim all year round? We are thrilled to be launching our first-ever San Diego Swim Guide. Included in this comprehensive guide are: swim facilities that offer both private and group lessons, indoor and outdoor public and private swimming pool venues, competitive swimming, swim sports, classes, and swim apparel businesses across San Diego.
A special thanks to our Presenting Sponsor: Floaties Swim School, our Premier Sponsors: Swim Kim, Alli Jo's Swim School, Aqua Tots Swim Schools, Plunge San Diego and all of our partners for making this guide a true resource!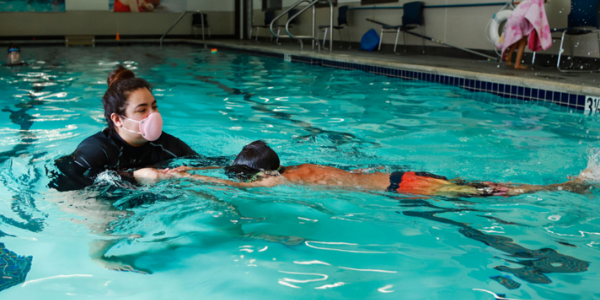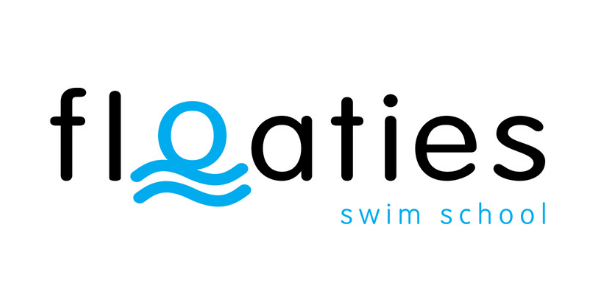 Floaties Swim School is a year-round indoor private swim school with locations in Poway and Eastlake/Chula Vista.
They exist to enrich the lives of children in the San Diego community through water safety, awareness, and a love of swimming. They believe all children deserve to learn to swim in a safe, and loving environment.
Drowning is the leading cause of death for children under the age of 5 and is completely preventable; for that reason, they are passionate about education for both parents and children regarding water safety in San Diego.
SPECIAL OFFER: 15% OFF ALL Swim Packages for San Diego Moms
Poway Address: 13180 Poway Rd Poway, CA 92064
Eastlake Address: 851 Showroom Place, Ste. 102 Eastlake, CA 91914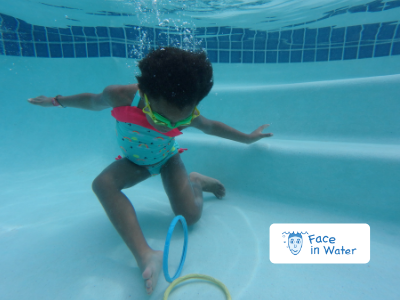 Keep every member of your family safe with a holistic approach to learning how to swim. Swim Kim offers private swim lessons AT YOUR HOME and DIY teach-your-child-how-to-swim GUIDES ONLINE for parents, grandparents and caregivers. Explore the benefits of water in a SAFE, HEALTHY way and empower every member of your family with lifelong, lifesaving swimming and water safety skills.
-30 years experience
– Start in the bath at infancy
– Step-by-step instruction
– FREE online, how-to guides
– All ages and abilities
– Fear and anxiety in the water
– Special needs
– Online or in person
SPECIAL OFFER: Free Registration for San Diego Moms ($30 value)
Location: Client's Address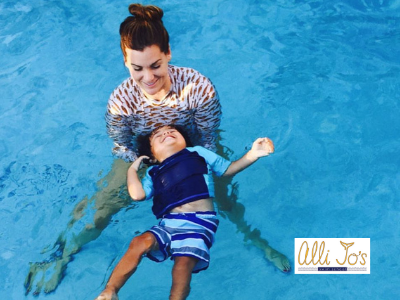 Their love for the water is only matched by their love for the kiddos of San Diego County. Alli Jo's Swim School teaches private and group swim classes in their heated pools or yours! They are confident you will be blown away by the results!
To get maximum benefit, classes are taught in two-week sessions, much like a boot camp of swim lessons. Their focus is safety, making sure your children both respect and enjoy the water. Fast paced, engaging and designed to keep their attention, all skills are taught as games. A tried and true swim program that has taught tens of thousands of children, Alli Jo's Swim School have helped the most fearful and fearless swimmers get water-safe.
For water enjoyment outside of the pool, Alli Jo's Swim School also has surf instructors available to teach private surf lessons to ALL ages! (Especially popular with local grandmas!)
Instructors offer travel lessons from Oceanside to Chula Vista.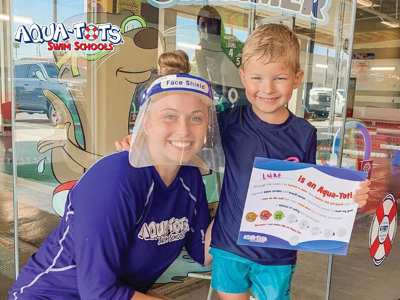 At Aqua-Tots Otay Ranch, children of all abilities starting as young as 4 months become safe and confident swimmers in their indoor, heated pool. With flexible class schedules, make-up lessons and a full vanity area, they're here to make swim lessons convenient for your family. So, sit back and relax in the comfy red chairs in their viewing area. They will take care of the rest.
SPECIAL OFFER: Free evaluation class, a waived registration fee for the family & 10% off swim lessons!
Address: 2015 Birch Rd Ste.1505, Chula Vista, CA 91915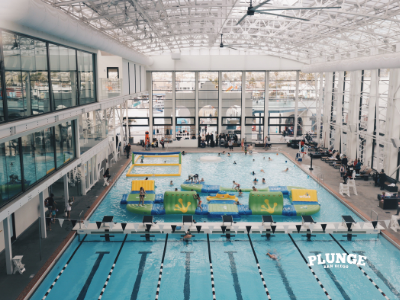 Established in 1925, our luxurious, newly renovated facility is located right on Mission Beach and is open for both monthly membership and public day passes. The Plunge offers swim lessons, pool parties, lap swim, fitness options, day camps, and so much more! With an unforgettable obstacle course and restaurant access we are confident the Plunge is great for all ages!
SPECIAL OFFER: Waived swim lesson enrollment fees and Member Pricing on swim lessons for all San Diego Moms.
Address: 3115 Ocean Front Walk, Suite 100, San Diego, California, 92109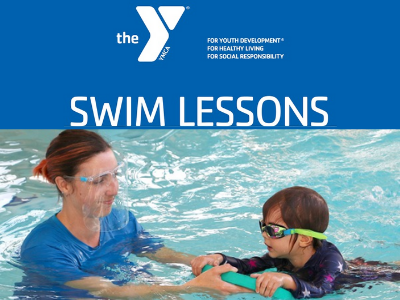 The YMCA of San Diego County is the largest provider of swim lessons in the country, and they are once again ready to safely serve you! They are thrilled to welcome swimmers back into their pools for 30-minute private and semi-private lessons. Experienced instructors will be wearing face shields and following all health and safety guidelines to keep swimmers and their families safe. These lessons are for ages 2 and up, so adults are welcome. Click the link below to see the participating YMCA locations available.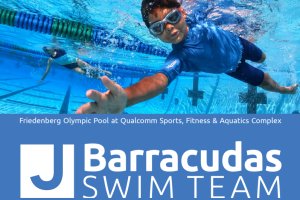 Barracudas Swimming Team aims to create an environment where individuals of all ages and abilities can experience the enjoyment of, and can reach personal excellence in, the sport of swimming. Barracudas' vision is to develop and maintain a program that will produce elite swimmers, who will represent our team in all levels of swimming competitions.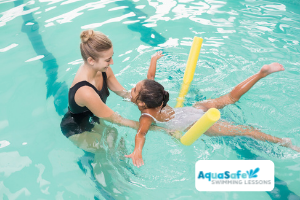 For over 20 years Aqua Safe Swimming Lessons in San Diego, CA, has been working hard so that everyone who studies with us becomes a strong swimmer. They want to erase any fear of water you or your child has. Aquasafe specializes in private and semi-private swim lessons, select our pool or we can come to you.
Two Locations: La Jolla & Downtown San Diego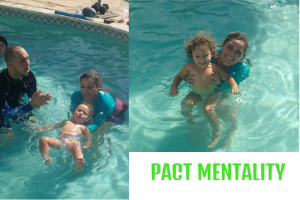 Pact Mentality is dedicated to teaching essential life saving aquatic fundamentals as well as advanced aquatic skills. They offer introductory to advanced levels of aquatic safety and swimming strokes. Pact Mentality is currently available for San Diego's surrounding counties & family communities and we travel everywhere!
Address: Spring Valley, San Diego County 91977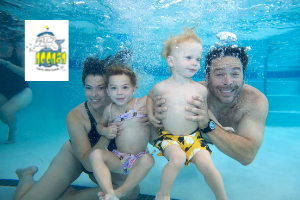 Sunsational Swim School is a coast-to-coast provider of private swim instruction at client-selected home and community pools. Founded in 2009, our mission is to make learning to swim convenient, fast, fun and hassle-free – especially since drowning is the #1 leading cause of death for children under the age of 5.
Start America's #1 Rated Swimming Lessons At Your Home Pool Today.
Location: Client's Address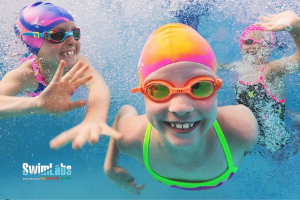 A Splashing Success Swim School specializes in teaching parents how to help their children learn to swim. Together they create a fun learning experience which fosters a sense of confidence for all. Private, semi-private and small group classes are available to meet your family's custom swimming goals from infant to competition level skills.
2021 Spring & Summer swim schedule will be posted soon!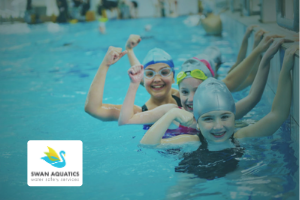 Swim Baby Swim has highly skilled and trained swim instructors who all have years of experience teaching and working with children of all ages. All swim lessons are private and one on one with an instructor in order to maximize a child's learning experience in the water. Every student will learn and master the aquatic skills regardless of their: age, learning disability, temperament, or personality type.
Address: North County San Diego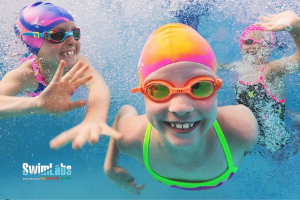 At SwimLabs in Encinitas, we take an innovative approach to swim school, providing personalized lessons in a fun, safe setting. Our unique indoor facilities include highly trained instructors and small warm-water pools, specially designed with the same 360-degree video feedback technology used by today's Olympic athletes.
Our Encinitas location welcomes swimmers of all ages and abilities.
Address: 519 Encinitas Blvd #100, Encinitas, CA 92024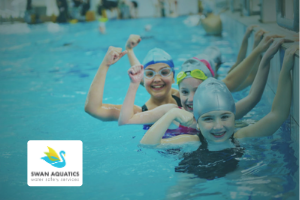 Welcome to the Swimming Swan, your private swim school! They are Licensed Training Providers of the American Red Cross. Their Team consists of Swimming Instructors, Aqua Fitness Instructors, Swim Coaches and Certified Lifeguards. They work with individual families, communities and various businesses whom are in need of an alternative aquatics program that is taught at your pool. The average years experience of our Swim Instructors at The Swimming Swan is 7.4 years!
Location: Client's Address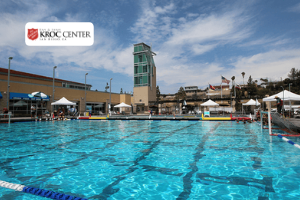 Whether you're a competitive athlete or just like to wade, they have got something for everyone! The Kroc Center Aquatics Center offers group and private swim lessons, a masters program, lap and recreation swimming, aquatics based group exercise classes, and is home pool for the College Area Swim Team (CAST). Their aquatics department, complete with American Red Cross Certified lifeguards and trained swim lesson instructors, are dedicated to providing quality classes and training no matter what your age or ability.
Address: 6845 University Avenue, San Diego, California 92115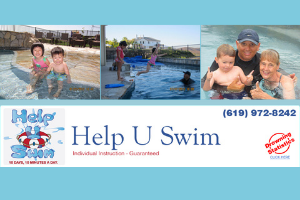 Help U Swim focuses on the necessary life skill of swimming and uses time in the pool efficiently and wisely to build consistent and achievable swim results. Near the end of each session, John will provide hands-on drills and written instructions to the parent of the child student to continue the learning cycle for the swimmer. The frequency and intensity of each class conducted in a one-on-one learning environment helps maximize the time in the pool and the progression of the student. This reduces the overall time and money investment by the student or parent.
Locations vary.
Interested in adding your business to our Swim Guide? Email Tiffany at [email protected] or fill out the form below and someone will reach out within 24 hours.