The 2021 MLK Day of Service is almost here—and Americans across the country are rolling up their sleeves in service. Are you ready to get out (or even stay in!) and serve?
Making time to volunteer for the 2021 MLK Day of Service is a great way to engage with your community while honoring the legacy of Dr. King. Volunteer service is a powerful tool that builds strong communities and it is needed now more than ever.
COVID-19 has had an impact on all of our lives, but there are many ways to still serve, it may just look a little different. Whether you plan on mentoring a young person, delivering meals, or helping clean up a public space in the next few days, know that what you do makes a world of difference.
Looking for ways to participate in the MLK Day of Service? HandsOn San Diego has some great opportunities!

Lucky Duck Meal Distribution
Jan. 15th, 18th, 20th
Help distribute food and water to about 75 unsheltered homeless individuals in downtown San Diego. Volunteers can either engage directly with unsheltered neighbors by walking the nearby streets and handing out food and water or station themselves at the tables that Lucky Duck Foundation sets up to hand out meals. CLICK HERE for more info.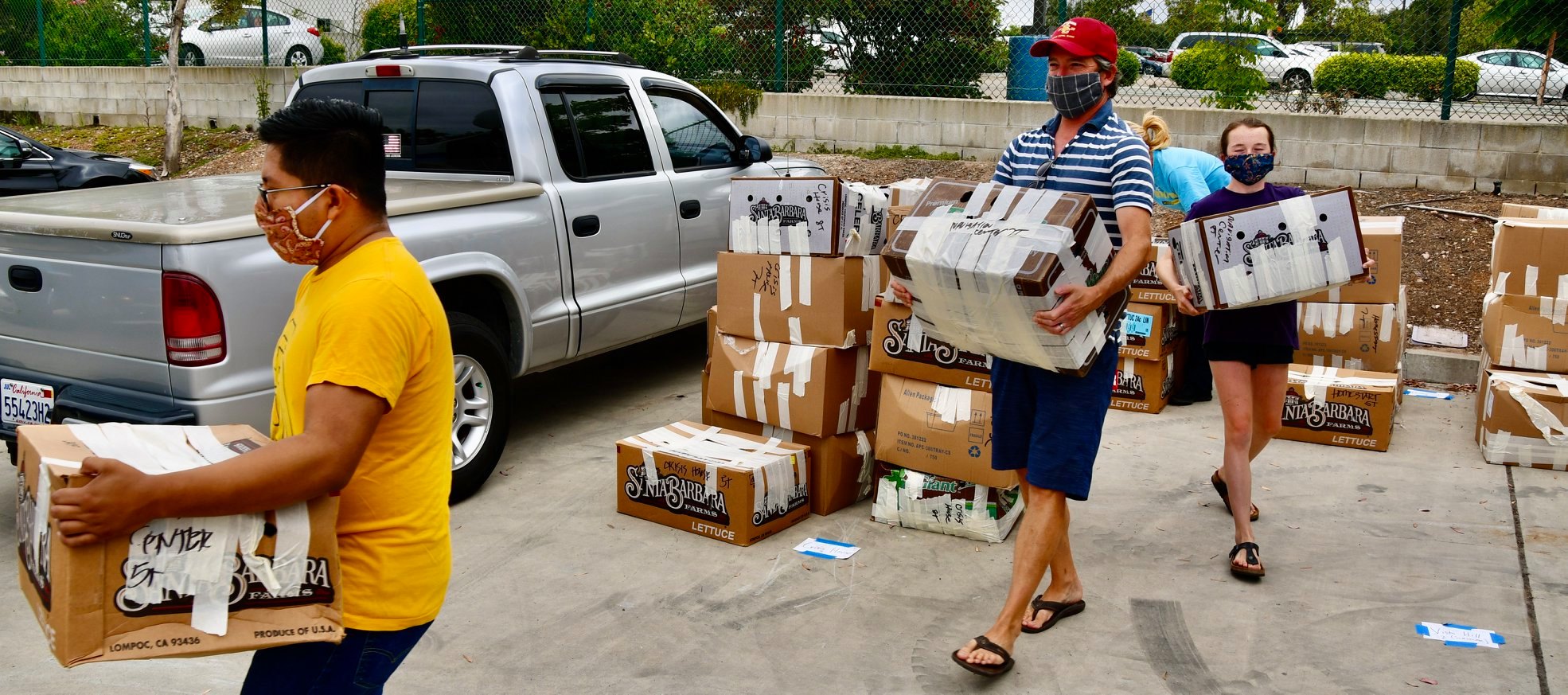 Donation Drive for Martin Luther King Jr. Day of Service
Sunday, January 17th
The Sunday Day of Service activity is underway for San Diego LGBTQIA+ homeless youth and they need your support for donation items. This year specific items are needed for each organization. CLICK HERE for more info. Their goal this year is to collect the items listed here and on their Amazon wishlist or cash donations so items can be purchased.
Virtual Team Up to Clean Up Challenge!
Join the San Diego River Park Foundation in making a resolution to safely get outside while making a difference for the San Diego River! Volunteers needed throughout January. CLICK HERE for more info.
For all event information go to HandsOn San Diego for more details.
Still looking for ways to participate?
Honor Dr. King's legacy all year. Use King Day to find an organization you're passionate about and make a commitment to serve with them year-round.

Organize your family and friends to engage to do your own service project—safely. Clean up a nearby park or deliver care packages to isolated neighbors.

Make a donation to a local organization in need.
Be sure to share your thoughts and photos from your volunteer service that day by posting @MLKDayOn and #MLKDay and tag HandsOn San Diego & San Diego Moms.
HandsOn San Diego's mission is to strengthen communities through volunteer action. They believe that when individuals are actively engaged, communities are stronger.