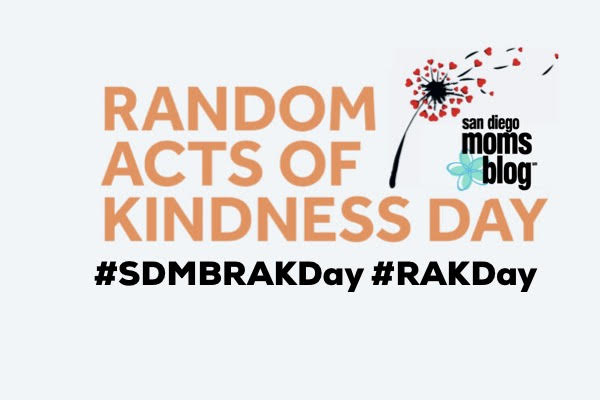 What is the definition of a Random Act of Kindness to YOU? Is it taking out your neighbors trash can for them one morning? Buying the person behind you a coffee in the Starbucks drive thru? Maybe its sharing someone's best qualities and empowering them with some kind words?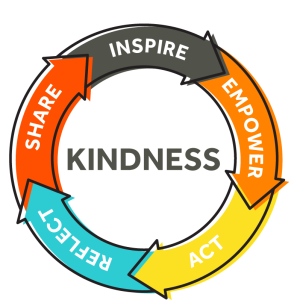 As an adult I can think of a million ways to enact a Random Act of Kindness, but how can we share this with our children? How can we intertwine this concept into our daily lives so they see it more regularly?
That is the main goal of the Random Acts of Kindness Foundation (RAK) – to inspire and educate everyone across the globe about the benefits of being kind and to inspire and evoke Random Acts of Kindness.
One of the ways they do that is through the celebration of Random Acts of Kindness Day, which is coming up on February 17th!!
We here at the San Diego Moms Blog & SDMB Cares want to support RAK Day and REWARD those who participate in a random act of kindness with gift cards, prizes, swag and much much more!!!
CLICK HERE FOR RAK IDEAS
It's easy to participate:
On 2/17 simple share your "Random Act of Kindness" on Instagram or Facebook

Hashtag: #SDMBRAKDay & #RAKDay
Tag us @sandiegomomsblog and/or @SDMBCares

Your Random Act of Kindness can be a simple word post describing the RAK (we will take your word for it), sharing a photo or video with caption of your experience, a reaction of your children or family on video after they completed the RAK. Get creative!
Remember we want you to get your family involved!! Kids, husbands, dogs, partners . . . This about teaching our kids to be kind too.
You can share more than one RAK throughout the day for multiple chances to be entered
Tag friends in the challenge (Did you see Pay It Forward ???) Let's get this community involved.
PRIZES
Chipotle Gift Cards, Starbucks Gift Cards, Inspired Spice Buttermilk Botanical Bath Bombs, Stressed Mommy Wine, SDMB T-shirts, SDMB Event Tickets
Interested in donating a prize? Email [email protected]
*Winners will be notified by DM on 2/18 and announced on 2/19 with a recap post of all of our RAK combined (not just the winners)
ABOUT RAK
Established in 1995, RAK is an internationally recognized nonprofit based in Denver, CO. We consist of a small team that is dedicated to inspiring everyone to practice and spread kindness in their own lives. Ultimately, we're here for the kind-hearted do-gooders who are looking to spread kindness where they can which is why we provide FREE online resources to encourage acts of kindness across the globe (schools, communities, every-day experiences, etc.).
What are RAK's goals?
Other than to make Earth the kindest planet in the universe? Ultimately, we're striving to make kindness the standard in every aspect of life. Whether it's helping a stranger in need on your way to work, instilling the importance of kindness in students in a classroom, or a mutual demonstration of appreciation of those closest to us, our end-goal is to make kindness not an act at all, but a reflex. And to make the need for kindness obsolete by the overwhelming and undeniable presence of it everywhere.