Chollas Lake Park, adjacent to Lemon Grove and the College Grove area, is an often overlooked gem. Unless you live in the area or have searched "lakes I can take my kid to in San Diego," it is possible that this may be the first you have heard of it. It's a wonderful place to spend an afternoon with the kids. Here are five ways to explore Chollas Lake Park to get you started:
Kids Aged 15 and Under Fish for Free
If your child is curious about fishing, or already has a pole and tackle box on the ready, this lake is a great place to toss a line. There are 2 longer docks and several points along the shore to set up chairs or a picnic blanket and cast out. No fishing license is required for kids. Even better, on Sundays, a free fishing clinic is held from 11:30 AM – 2:30 PM. No pole, no bait, no experience? No problem! Instructors are happy to show kids the ropes (or lines in this case!). Drop-ins are completely fine, making it a low-risk endeavor. Who knows, your child might reel in a Rainbow Trout!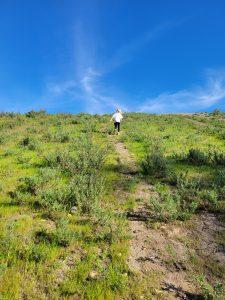 The Lake Path is Great for Walking, Strolling, and Biking
A wide dirt path follows the perimeter of the lake. It is only .8 miles long, making it an achievable trek for even preschooler legs. Additionally, there are other trails to enjoy that are good for walking, running, and biking on varying grades of terrain. Keep an eye out for various waterfowl, birds, and ground squirrels. Craving a social stroll in the company of adults? An adult walking class takes place from 2:30 PM – 3:30 PM on Tuesdays and Thursdays.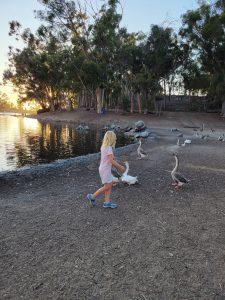 There are 2 Playground Areas to Enjoy
Off of the main parking lot of the lake on the south side of the loop trail, there is a smaller playground area featuring swings, a spin cup, and playground turf. For a larger playground experience, travel just west of the lake's main entrance to the second parking lot on the opposite side of the lake. Here there are 2 playground areas with swings, climbing structures, slides, a merry-go-round, and more. The paths are paved in this area and there are picnic tables perfect for having a snack or lunch. Be sure to grab a book from one of the two Little Free Libraries positioned at the upper playground and by the main office at the park's other entrance.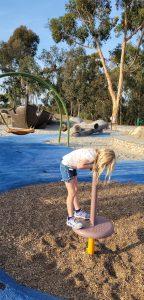 Let Your Child Take Aim with Free Archery Lessons
Sunday mornings from 10:00 AM – 11:00 AM, the lake hosts guided lessons for children aged 7 and up. As with fishing lessons, if your child does not have gear it will be provided. Instructors will demonstrate safety, appropriate posture, and aim. This fun experience is open to the public on a drop-in basis as well.
Check out the Carved Stumps
A recent, fun addition to Chollas Lake Park is the carved tree stump installation, known as Knot Alone in the Woods. Play find and seek with the kids to spot the various carvings found around the lake's perimeter. These were carved by Brian and Ryan, two local artists, as part of the Park Social initiative of 2022. They are expressive, detailed, and amazing.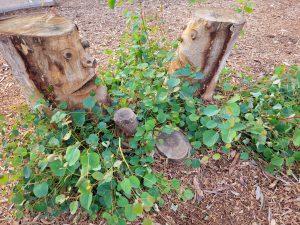 Already a regular at Chollas Lake? What is your favorite thing to do when you visit?