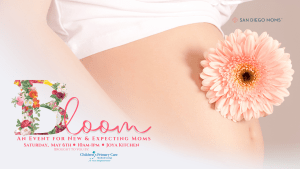 We are SO excited for our annual BLOOM event on Saturday, May 6th from 10am-1pm at Joya Kitchen. Bloom is designed specifically for new to toddler age moms, currently expecting (or planning to be) and adoptive and foster moms. We have been working behind the scenes for months on this amazing event for San Diego mamas.
Here are our TOP FIVE reasons why we think you should attend BLOOM.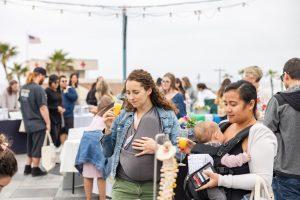 1. Connect with other moms (and moms-to-be).
Connecting with moms who are in the same stage of motherhood is SO important for many reasons. Finding your tribe and connecting can be hard when trying to balance your new role as a mother or during pregnancy when the last thing you want to do is speed date potential "mom friends". It's hard enough find friends as an adult, add in becoming a mother and it presents a wealth of new challenges. So this event is a perfect way to connect with other amazing women and moms in San Diego.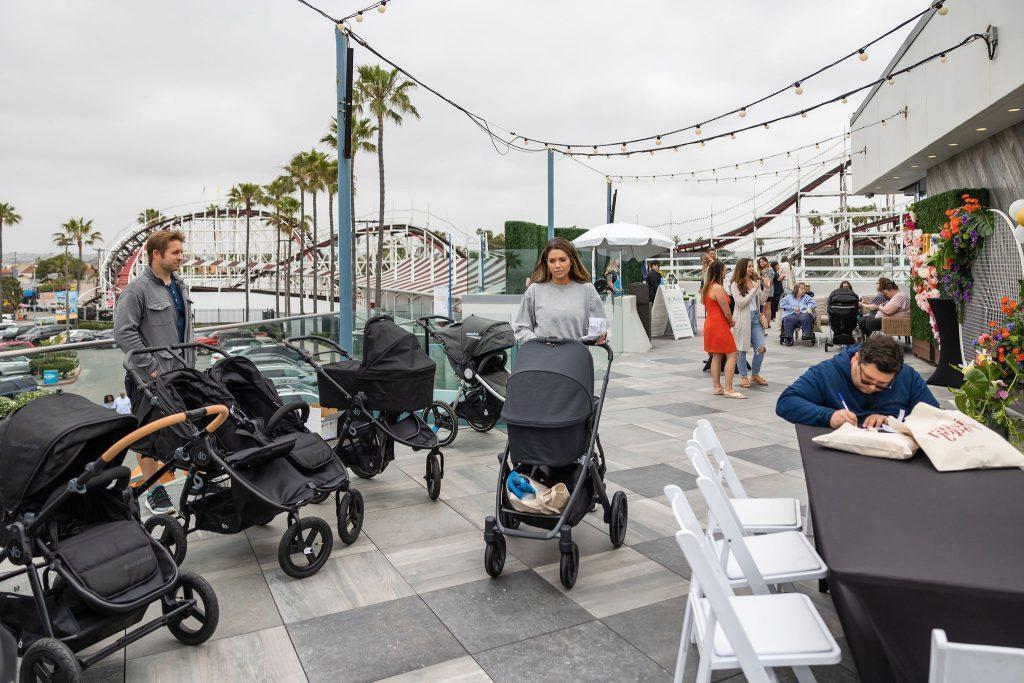 2. Check out the newest, must-have products that make your life
easier.
Let's be honest, the new mom market is packed with products and messages that tell you, you MUST have this product. At this event we partner with the best of the best brands and give you the chance to try them out first hand and learn more about them so you can make a more informed purchase decision. Another good reason to have a solid mom tribe, is to be able to ask other moms what worked for them and get a recommendation based on first hand experience.
3. Learn from local experts (8 speakers).
We have an amazing line up of speakers at this event. We also have six expert panelists covering topics that to be honest, most "doctors" or books don't necessarily cover. See our FULL speaker line up HERE.
4. FREE SWAG and

the

chance to win over $5K in giveaways!
Who doesn't love FREE swag??!?! With your VIP or GA ticket you will get your money back and some in top of the line baby and mother focused products.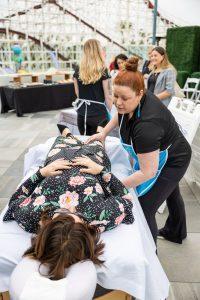 5. You Deserve It!
We are here to indulge and pamper you throughout the entire event and with our amazing lineup of sponsors you go home feeling renewed and well full! 🙂 We are talking massages, light bites, ocean views, meditation and yoga and much much more!!
BLOOM is set for Saturday, May 6th from 10am-1pm at the beautiful Joya Kitchen conveniently located right off the 5 Freeway and Genesee. We only listed the TOP FIVE reasons we think you should attend, but there are countless more!
For a FULL recap of the event visit our BLOOM homepage and click the button below to grab your ticket!