I feel like I am always cleaning something.
Whether it's the floor, the kitchen, the bathroom or pretty much anywhere in my house, it seems like something is always in need of cleaning. This busy mama certainly doesn't want to spend her time scrubbing the stove or the walls. So, I have come up with my top 5 time-and-energy-saving cleaning products to share with other busy mamas.
1. Magic erasers
Ok, in my opinion, I started off my list with the best of the best. A few years ago my Aunt asked me to buy her some of these when I was helping her clean up her house before she moved. Boy was that a game changer for me! These little sponges clean up anything off any surface. Seriously. I have yet to find something they will not clean. Marks on the walls? Gone. Unidentified sticky stuff? Easy peasy. Stickers or labels stuck to something? No problem, they wipe right off.
I'm curious about what is in them, because they must have invented some sort of tiny magic cleaning elves that are capable of getting anything off anything. And the best part is that I have found no difference in performance between the store brand and the name brand, so save yourself some money and buy store brand. You need these in your life if you don't already have them.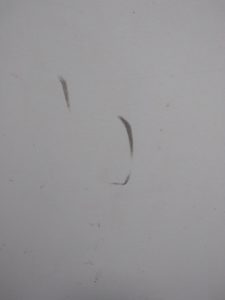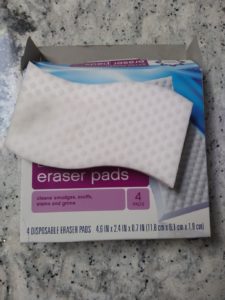 2. Baby wipes
I know, I know, by now moms know that wipes are for more than just baby butts. But are you really using them to their full potential? I still keep them everywhere and my son has been out of diapers for 4 years. Purse, car, kitchen, bathroom, carryon luggage. They are pretty much always within arm's reach. I use them to wipe the dog's face and bottom, clean small spills, wipe down switch plates, clean toys, clean the car, sticky fingers or faces, the list goes on and on. I usually prefer unscented and Costco makes them in a huge pack that comes out pretty cheap per wipe. This is another one where I haven't noticed a difference between big names and store brands, so save a little more money and get the store brand.
3. Mrs. Meyers
This is a new one for me, meaning I only discovered it in the past six months or so. I have been a big fan of Barkeeper's Friend for many years to clean my stainless steel cooktop. Pour on a little powder, add a little water to make a paste, then let sit before scrubbing off all the cooked-on food. Not too long ago I was out of it and needed to clean the stove so I reached for a bottle of Mrs. Meyers Clean Day Concentrate that my mom had dropped off.
I had never used it before so I had no idea what to expect. After reading the instructions (and ingredients) on the bottle I just poured it lightly all over the cooktop and left it sitting there for about half an hour. When I came back with a sponge to start scrubbing off the bad spots I was shocked that all I had to do was wipe up the mess.
Let me be a little more clear: There Was No Scrubbing!! I mean, I'm sure you could challenge yourself by really cooking something on there, but why on earth would you do that? Now I covet this stuff. I hide it in the back of the cabinet so no one uses it all up on anything else. So, if you struggle to keep your stove top clean, do yourself a favor and give Mrs. Meyers a try. I'm sure it's good for other stuff too, but I've never gotten that far.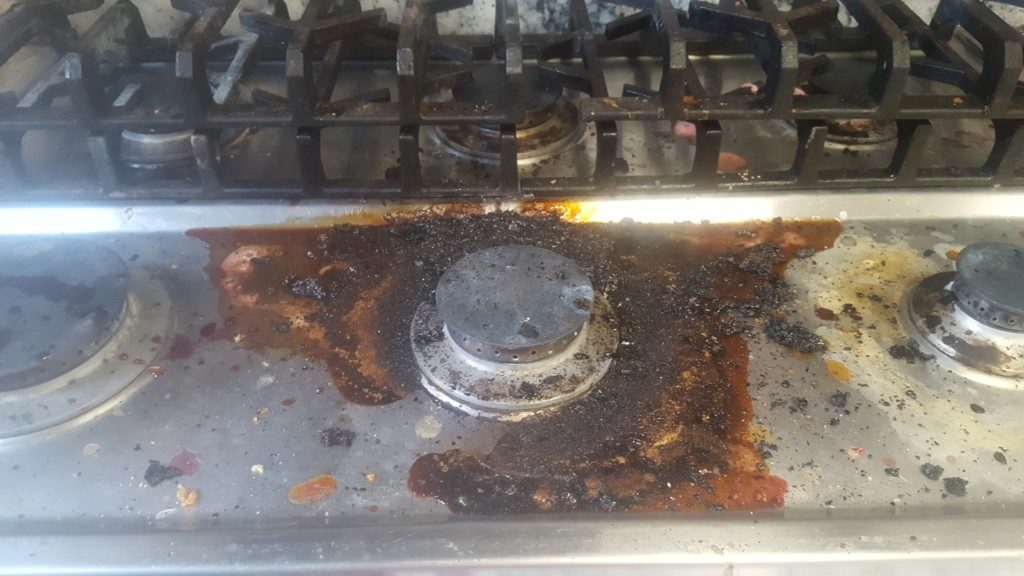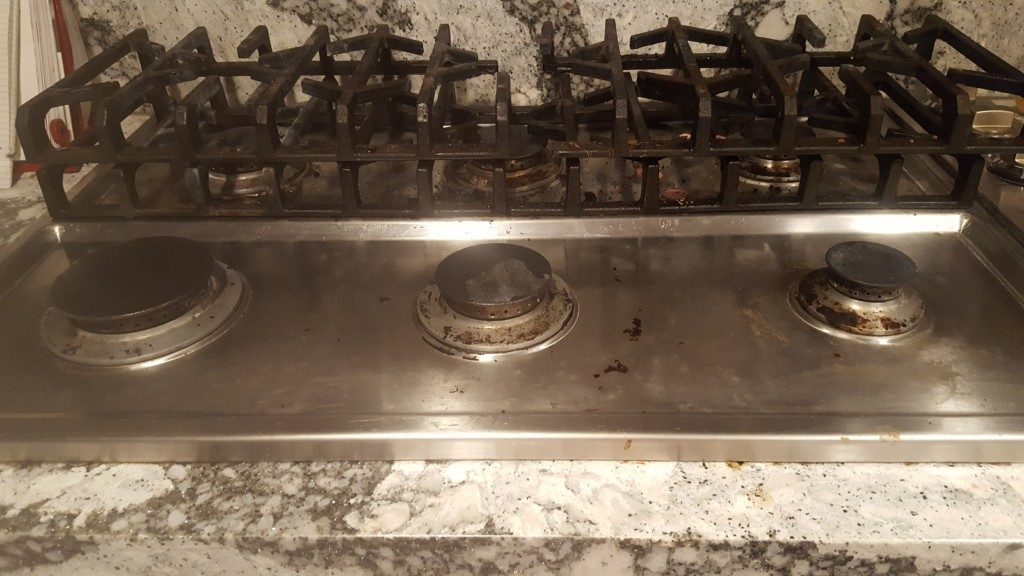 4. Robot Vacuum
I have kids, dogs, and dirty floors. And I hate vacuuming because I feel like it takes forever and gets dirty five minutes later. So last year I decided that I would give myself the gift of less vacuuming for my birthday. Exciting, I know. The thing is, I was trying to simplify things because I was feeling like I couldn't keep up with it all. I thought that maybe this little guy, that my son dubbed 'Henry,' would help me work smarter not harder. Boy was I right! And I didn't even go for the fancy one.
There are roughly a million to choose from and you can easily spend $500 (I even found one for $2000). I wanted something that would mop as well, and I found a Deebot for $179 on Amazon. It doesn't map my house, which is a good thing and a bad thing. I'm not thrilled about having my house info stored but he does get stuck in the same places and starts beeping at me to come help him. But he comes on automatically around 10am each morning and moves randomly around my house until he gets low on battery and goes back to his charging station. He has a small water reservoir for mopping which I use for quick mops in between deep cleans. Let me tell you, if you hate to vacuum as much as I do and you can spare the money, get a robotic vacuum!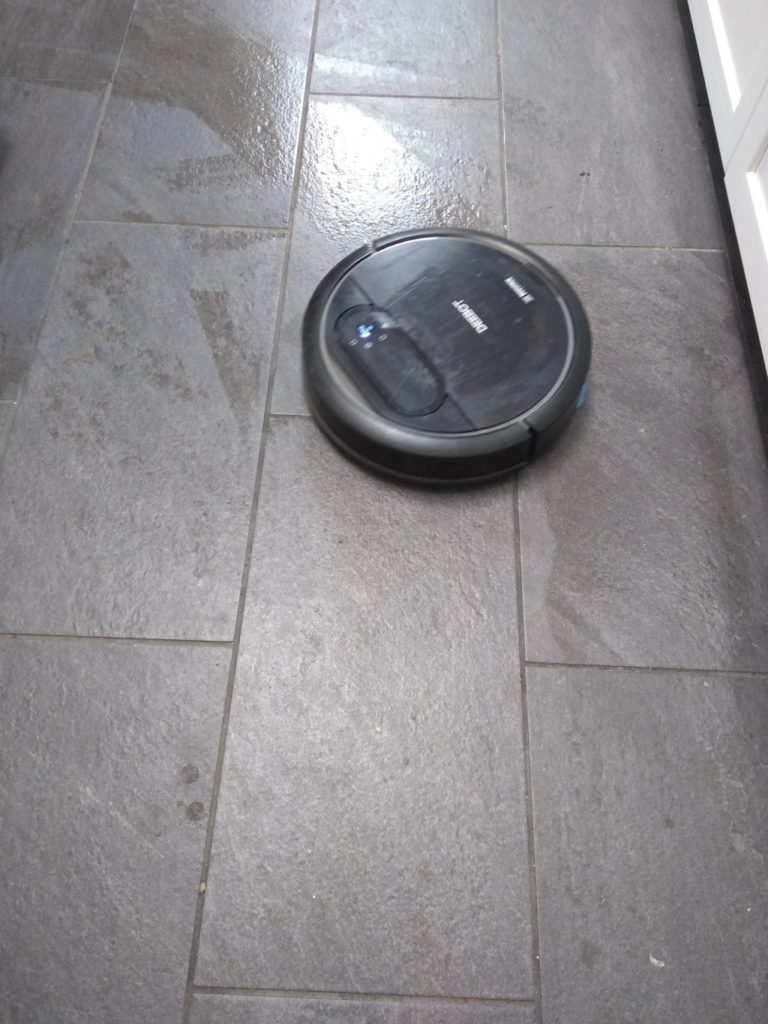 5. Swiffer
Last but not least, my old pal the Swiffer. I've used many different versions of this over the years but what I really love is using the dry cloths to dust. Since I have dark furniture I have to do a lot of dusting. For a long time I struggled to find something that actually traps the dust instead of just pushing it onto the floor. One day (before I had my Henry) I had the dry cloths handy and decided to use one to dust the end tables and TV console. I was surprised to find that they did a really great job of holding on to the dust as I wiped down the various surfaces. Now I will get a box of dry cloths just to use for dusting.
I also use the wet Swiffer for small spills and cleaning, because it is easy and perfect for quick cleanups. I keep it on hand for when I am not using the mop function of 'Henry' or when I need to do a last-minute mop or a small space.
So, those are my top busy-mom-friendly tools for cleaning but I am curious to see what everyone else uses too. Do you have a cleaning tips for the other busy mamas out there? Maybe one that helps with cleaning the bathroom? That's next on my list of loathsome chores.