After moving to San Diego about 11 years ago, I found myself on the hunt for Vietnamese foods.
I know you are thinking about pho (Vietnamese noodle soup), but I'm talking about snacks and sandwiches that many do not know about. I've tried many places, but they didn't meet my expectations. Then I came across K Sandwiches. I have found my gem! Sadly, they had a fire in 2015 and the place burned down, but I followed the shop's journey and I am glad to say that they reopened earlier this year. Since many people ask me where to find some good food and snacks, I wanted to share with you!
Banh mi (sandwich)
When my sister and I were kids, my dad would always bring us home a banh mi to share. The French baguette is crunchy on the inside and soft and spongey on the inside. Customers have so many choices because they can customize their banh mi. The sandwich usually comes with meat or tofu, pickled carrots and daikon, cilantro, jalapeno, mayo, and sometimes pate.
Goi cuon (summer roll)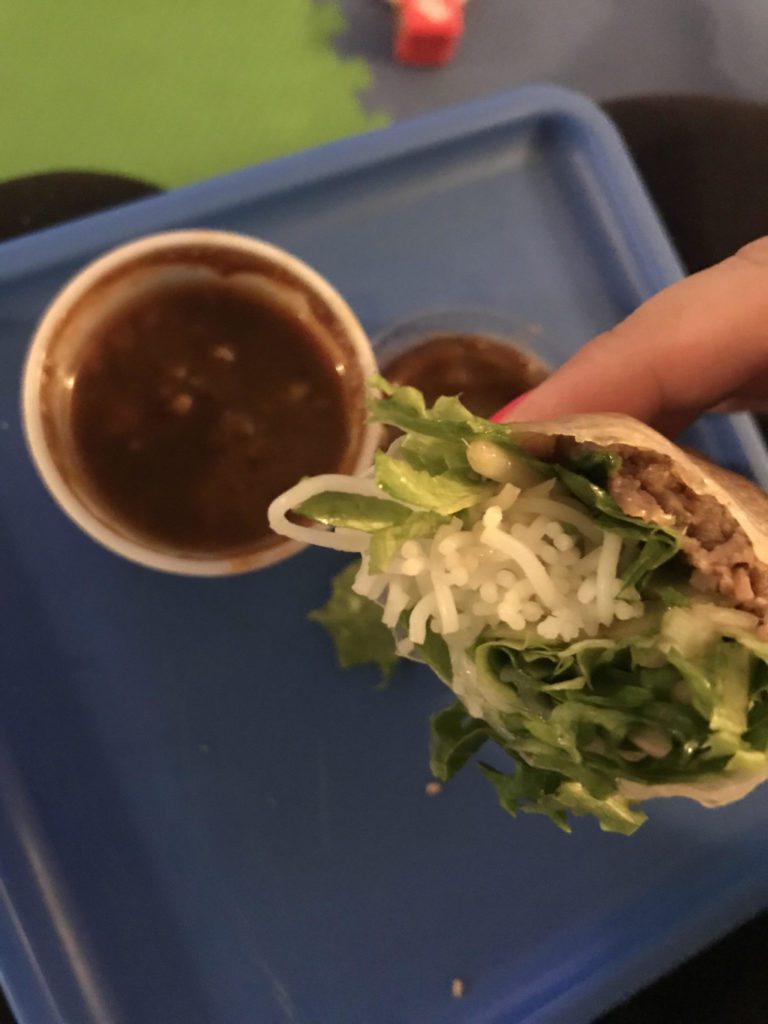 One of my favorite Vietnamese foods! Summer rolls are perfect to eat especially when the weather is warm (which is every day in San Diego). The roll has lettuce, mint, rice noodles, and meat or vveggiesand tofu all wrapped in a thin rice paper. What makes this roll amazing is the peanut sauce that made with peanut butter. This sauce is pretty close to my mom's homemade one.
Banh bao (steamed pork bun)
My mom taught me how to make the buns with water, sugar, and flour. The buns are so soft and pillow-like because they are steamed. Inside these babies are usually minced pork with mushrooms and a hardboiled quail egg.
Xoi (sticky rice)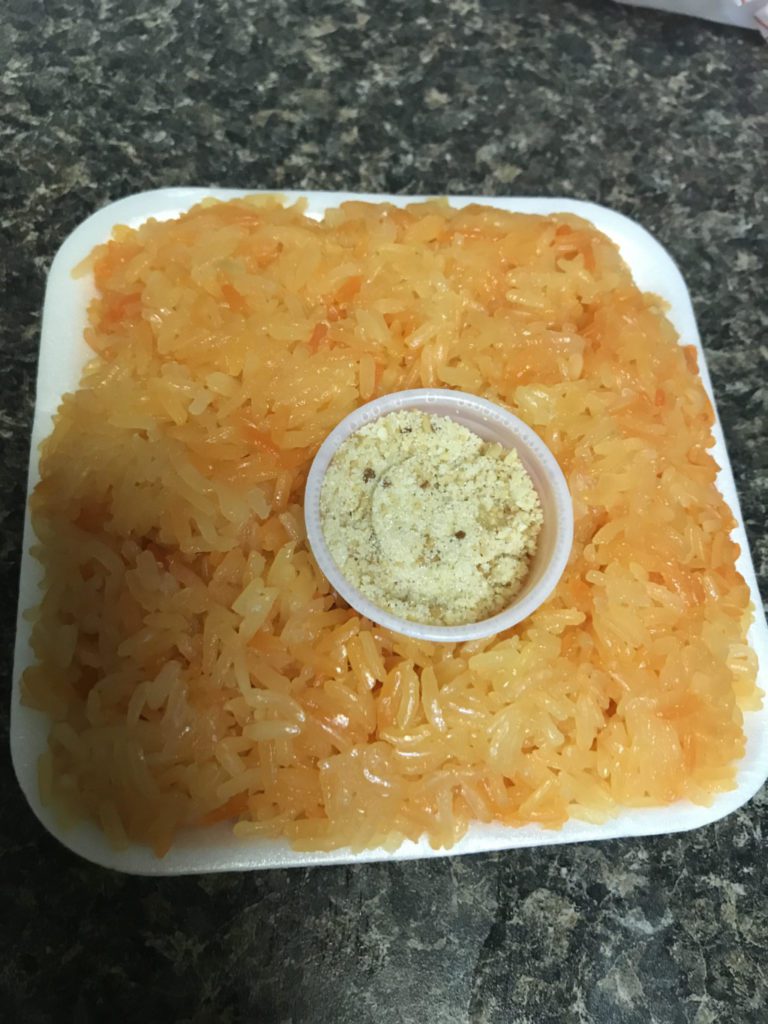 My daughter especially likes this Vietnamese food as a dessert. Xoi can be savory or sweet depending what the ingredients are. The glutinous rice can be cooked in coconut milk or in water with chicken or other meats. The red xoi is popular especially during Vietnamese New Year because it represents luck. These sweet sticky rice comes with a side of crushed peanuts mixed with sugar and salt for that sweet and savory combo.
Banh Cam (sweet sesame balls)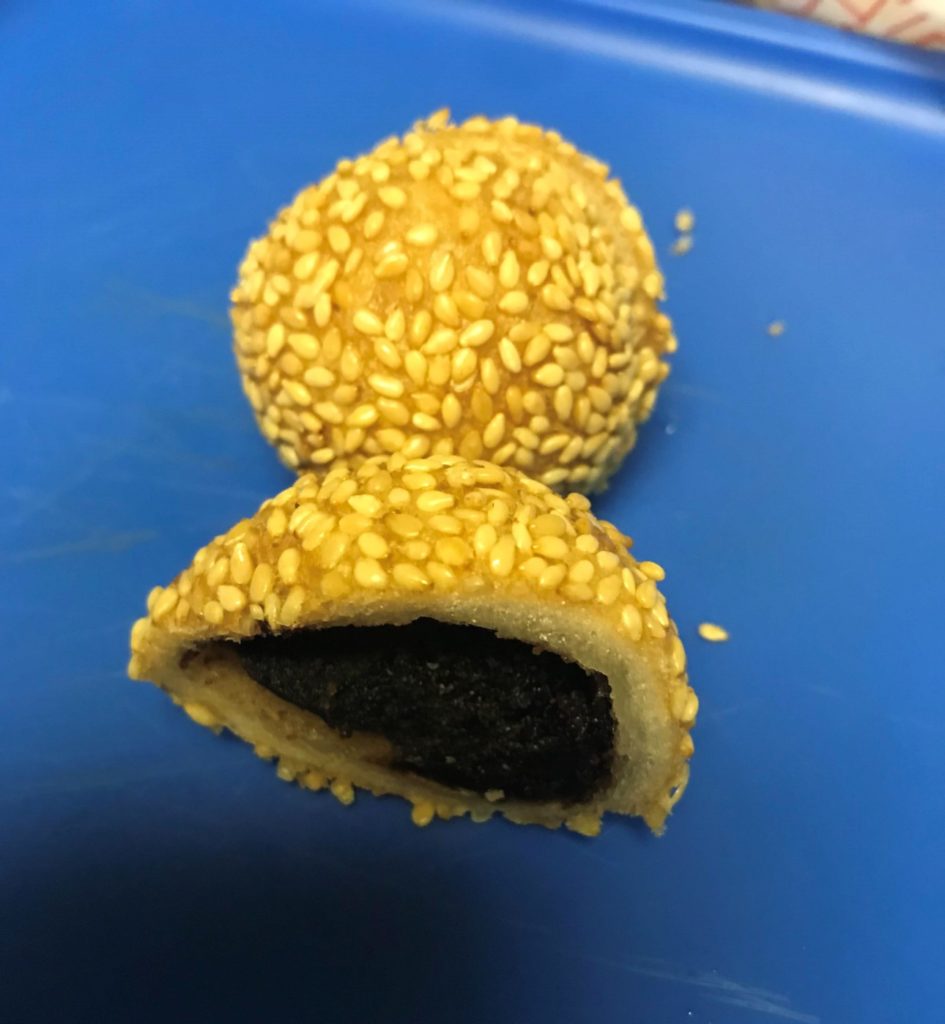 These cuties are made with rice dough. In the middle, there usually is a mung bean paste, or a sweet red bean paste. Sesame balls are rolled in sesame seeds for that crunch and then fried. They have a great balance of being crunchy and chewy. These are K Sandwiches' best sellers!
K Sandwiches has so much more that what I mentioned! I haven't touched their self-serve bakery area of baguettes and croissants…. yet!
Have you tried any Vietnamese food and snacks? Let me know because I'm still looking!