Our executive team recently had the pleasure of dining at Sammy's Woodfired Pizza and Grill – La Mesa and to say we were blown away by the hospitality, food, and overall experience an understatement.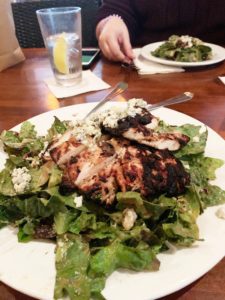 The food was delicious and the staff was incredible. They have a private dining room which is a perfect spot for a holiday gathering or happy hour! We dined on gourmet pizzas like the Prosciutto & Pear and BBQ Chicken as well as fresh, tasty salads like the always favorite Caesar salad and Balsamic Chicken.
Sammy's Woodfired Pizza and Grill was established in the 1980s by Sami Ladeki. After 30 years of spectacular food in a difficult industry, Mr. Ladeki and his team attributes his success to consistency. Sammy's Woodfired Pizza & Grill is committed to environment conservation by locally sourcing organic ingredients whenever available. Creating their menu without butter or artificial trans fat, Sammy's uses fresh and nutritionally balanced ingredients. They also offer catering options for office holiday parties or lunches and they support local communities through hosting fundraisers for your non profit or sports team!
Their Holiday Happy Hour includes amazing cocktails like Dill Pickle Martini, Apple Cider Spritz, Pomegranate Mule and Autumn Sunrise. Not to mention they carry some of your favorite craft beers.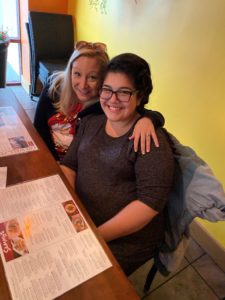 In the spirit of giving, with every $50 gift card purchase, you'll receive a $10 Sammy's Certificate. Give the gift that rewards you this holiday season!
Thank you, Sammy's Woodfired Pizza & Grill – La Mesa for hosting us and giving us the opportunity to taste your amazing food!
There are four convenient Sammy's locations in San Diego – La Jolla, La Mesa, Poway and Del Mar.