It's rare these days to see families having dinners like in a Norman Rockwell painting. Who has the time? Or the creativity to cook every day like that? I'm a work-from-home mom and I know the struggle is REAL!
Between Emily Ley's tips to plan the menu on Sunday and Rachel Hollis' no-nonsense motivation, I find myself wanting more home-cooked meals. Working smarter not harder, we've partnered with Smart and Final to give you tips on how you can have a home-cooked meal as often as you'd like. I have to say, I do cook the majority of the time but since adding more work to my already busy schedule, I'm having to adjust my routine.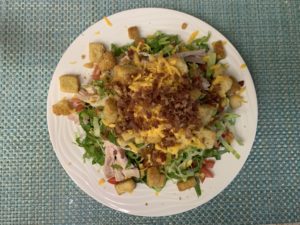 SET ASIDE 30 MINUTES:
Just like I mentioned before, Emily Ley changed my life when it came to planning meals for the week. She recommends picking your top 10 recipes that your family loves and are easy for you to make. Then you put those meals on rotation. Once you know what you're having for the week, the rest is easy peasy.
CROCKPOT AND/OR INSTANT POT ARE YOUR BEST FRIENDS:
I know how it sounds but I promise, it works. I pull out the meat or chicken the night before to defrost. In the morning, I season it and set it in the crockpot for 4 – 8 hours, depending on what I'm making. When you get home, you just toss the protein on a skillet, add your sauces and boom! Instant dinner.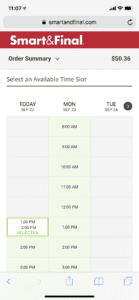 BUY CLUB-SIZED:
My aunt Mini was the queen of leftovers. So when it came to being creative about dinner, I tapped into that "Mini Magic". I buy club-sized items, cook it one day and then reheat the meat for the next dish. For example, my top meals are spaghetti and tostadas so my base meat is ground beef.
GET KIDS INVOLVED:
I love taking my kids to the store with me. They love picking their favorite vegetables and I get to hear their favorite dishes. Once we get home, they set the table and help with the sides they can manage. Not only does that get them excited about actually eating their dinner, it's a great conversation starter once we've all sat down.
TIMING IS EVERYTHING:
Sometimes I feel like the mama bear from Goldilocks with the cold porridge. In order for my family to eat a delicious hot meal, I have to set myself up for success. When you're in a time pinch, Smart & Final offers delivery! How easy is that?!
I hope this inspires and challenges you to cook more, save time and money & create new memories with the ones you love most. Happy cooking!