A lot of times during the summer, I end up making sandwiches or pasta salad or just picking up food because it is just too hot to cook. But come those cool fall evenings, I am tearing it up in the kitchen and making up for all the to-go boxes we went through over the summer. I have amassed quite the recipe collection that I can't wait to share throughout the year, but here are a few of my fall favorites to get started…
Predictable Pumpkin: Pumpkin Bread
It ain't fall if it ain't pumpkin, right? But this girl is not a fan of pumpkin pie. I'm not a huge fan of pie in general, but the consistency of pumpkin pie is just not for me. But you can only have so many pumpkin spice lattes (or so my husband has told me) so I started making pumpkin bread. It.Is.Epic. I'd say to halve the recipe because it makes a ton, but I've never had to throw any away so I just make the whole batch. It's enough to make a full loaf, 6 muffins (the deep pan) and a mini bundt cake. Yup, a ton. But it is sooooo good.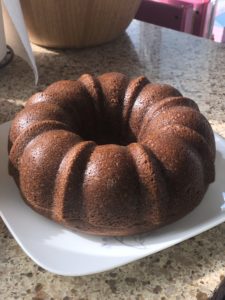 Pumpkin Bread
2019-08-21 21:46:14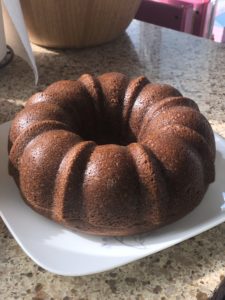 The BEST pumpkin bread in the world
Ingredients
1 can pumpkin puree (15 oz.)
4 eggs
1 C vegetable oil
2/3 C water
3 C white sugar
3 1/2 C all-purpose flour
2 t baking soda
1 1/2 t salt
1 t cinnamon
1 t ground nutmeg
1/2 t ground cloves
1/4 t ground ginger
Instructions
Preheat oven to 350 degrees
In small bowl, combine pumpkin puree, eggs, oil and water until blended.
In large bowl, combine dry ingredients and whisk until combined.
Pour wet ingredients into dry ingredients and mix on medium speed until well blended.
Pour into greased baking dishes (3 loaves, one loaf and bundt, two loaves and 12 cupcakes, one loaf and 8 muffins, whatever you'd like)
Bake for 50 minutes or until toothpick inserted into the center comes out clean
Notes
If making muffins or cupcakes, check them much sooner than the 50 minutes. These cook the fastest. If making a bundt, this takes more along the lines of an hour. Mini bundts are also speedy cookers so check often.
San Diego Moms https://sandiego.momcollective.com/
Crock-Pot Comfort: Beef Stew
There's something about a crock pot meal that just screams sweater weather. I work from home so I get to smell it cooking all day and the whole kitchen is warm and inviting. I LOVE my Crock-Pot. And this recipe is a must try. It is pretty labor intensive to prep it, but it is oh, so worth it! I'm Filipino so we eat it with rice (cuz we eat everything with rice) but it is good just by itself. It's warm and hearty and full of flavor and is the perfect fall and winter dinner.
Kid Kitchen: Apple Pie Dumplings
I love bringing my kids into the kitchen with me to be my sous chefs. They love getting to help make something, especially a dessert. These are so crazy easy and surprisingly ridiculously good, but also includes multiple ingredients, several steps, getting their hands dirty and an oven, so they feel like a Master Chef by the time it's done. There's nothing like the smell of apples and cinnamon to really make it feel like fall.
Succulent Side Dish: Corn Casserole
Okay, I know this doesn't look or sound exciting, but just trust me on this one. This will easily become one of your favorite dishes. It's so easy (and inexpensive!) and such a crowd pleaser that it's going to be your go-to for every pot luck and family dinner. I double the recipe and I still have no leftovers, no joke. *note: pay no mind to how much cheese the recipe calls for. you sprinkle on whatever makes you happy. Treat yo'self, girl.*
Bountiful Brunch: Cinnamon Crumble Baked French Toast
Lazy Sundays mornings in warm PJs is, like, my favorite part of fall. This recipe is awesome because it sits overnight, so come that lazy Sunday morning, you just pop it in the oven and pour yourself some coffee while it bakes. You can add raisins or nuts if you'd like, but we like it just like this. Maybe with some whipped cream on top if we're feeling fancy. It's just warm, decadent and the flavors really wrap you in the feeling of fall.