For those mamas looking to win the Super Bowl with their incredible pre – and half-time snacks, this post is for you. For those mamas (like myself) who prefer to watch the game and not be bothered with appetizers or decor, this post is ALSO for you!
Because at the end of the day, win or lose, the main reason you attend a Super Bowl Party, research confirms: it's for the food!
As the daughter of a football coach, I grew up watching Sunday Night Football and anticipated Super Bowl Sunday every year. My mom always said, "We chip and dip on Sundays" and, well, I have carried that sentiment into my journey as a mother.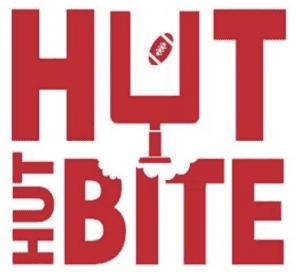 But with this being the "year of COVID", we realize gatherings may be light, but the food doesn't have to be. With thanks to Smart & Final, you will be the MVP of this year's Super Bowl party—hands-down. You can enter their RedZoneRush™ Big Game Weekly Giveaway Contest on @smartfinal Instagram Stories for the chance to win a $25 gift card too! You can't beat their prices, and they have taken the Big Game celebration to a new level.
You can shop in-store or online for all the ingredients you need to make that winning dish! You may also want to check out Smart & Final's RedZone Favs list to get some ideas.
P.S. Moms everywhere are choosing the First Street brand at Smart & Final. With a wide variety of products reaching across most categories throughout the store, you'll know that whatever product you choose, you'll get the best quality at a great price, every day.
The "Secret" Jones Family Sunday Football Dip
One of each of the following and I highly recommend Smart & Final's First Street brand to save on cost, but not the quality!
Simply put the following in a large bowl and microwave or heat up on the stove: Chili con Carne, Cream Cheese and Chunky Salsa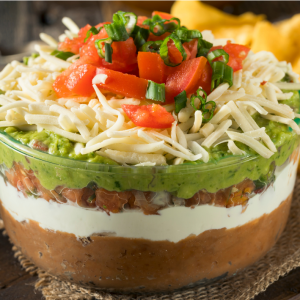 Classic 7-Layer Dip
I love this one because you can't screw it up and you can layer it however you like. I say if you want a 10 layer dip—go for it!
Here is what is normally included, in order, from the bottom of the dish to the top: Refried beans, guacamole,sour cream, shredded cheddar cheese, Roma tomatoes (or salsa), sliced black olives, green onions (optional)
Do you prefer yellow corn chips or white corn chips? Me personally, I have never met a chip I don't like, but both these Smart & Final First Street Brand Chips are a steal!
Insta-Worthy Big Game Snacks
Kid Friendly Snacks & Sweets