I love the holiday season. Sure, there is the excitement of spending time with family, wrapping presents, putting up decorations, etc. But what I really look forward to is some good ole "me" time on the sofa. For me, this means streaming the movies that tug the heartstrings, offering a bit of cheese to go with my wine, and allowing me to decompress. If you echo this sentiment, this post is for you. Here are 8 stream-worthy movies to get you through the holidays.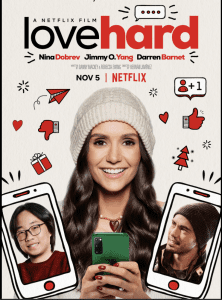 Love Hard – Netflix
This newer movie release presents us with a single gal in L.A. taking a stab at finding love via an online dating app. She thinks she may have found "the one" and decides to give him a surprise visit over the holidays. Sadly, when she arrives, she discovers that she has been catfished. The real adventure begins from there. Lighthearted and funny with a dash of eye candy thrown in, this one is worth watching.
Love Actually – Prime Video
I am a fan of movies that show us the intertwined relationships of several seemingly unconnected people. Also, I can't pass up watching Andrew Lincoln pre-Rick Grimes declaring his love for Kiera Knightley's Juliet by posterboard, even 18 years after the film's original release.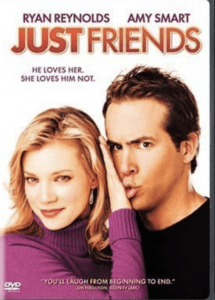 Just Friends – Netflix
Boy loves girl, girl keeps boy in the friend zone. The boy (now man) returns to town many years later a womanizer whose confidence still falters when faced with his first crush. This film has me LOLing more times than I can count, no matter how many times I have seen it. Between Ryan Reynolds and Anna Faris, there are plenty of funny moments.
The Holiday – Hulu
The ultimate holiday home swap takes Kate Winslet's character to L.A. and Cameron Diaz's to a cottage in Surrey, England. While running from their respective relationship woes at home, they each find new romance and form a lasting friendship.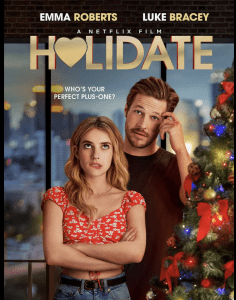 Holidate – Netflix
Tired of being hassled by family for not having a steady relationship and partner to bring home for the holidays, two strangers agree to be each other's dates year-round. What they didn't expect – but viewers can predict – is that they would develop feelings for each other along the way.
A California Christmas – Netflix
This one might be the ultimate cheese for your crackers and wine. However, it's just the sort of feel-good movie to settle in with after a long day of mom-life-ing. A hotshot city boy poses as a ranch hand to try to coerce a farmer to sell her family's land before Christmas. As one might expect, romantic feelings get in the way of going through with his plan. If you enjoy this one, you will want to catch the sequel: A California Christmas: City Lights, just released this month.
When Harry Met Sally – Prime Video
We simply can't overlook this classic when taking in some movie time on the sofa. While Meg Ryan and Billy Crystal's chemistry is undeniable, the story beautifully illustrates the unfolding of their friendship over the years. Ultimately, their feelings are sealed with a kiss on New Year's Eve, nearly 12 years after their meeting.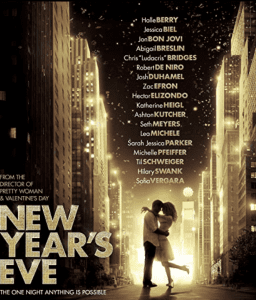 New Year's Eve – HBO Max
Yes, it's another movie covering the lives of loosely intertwined individuals and couples. But this time it's on New Year's Eve! And has loads of actors and actresses you may know and love from several movies 10-15 years ago. It's an easy watch, but a fun one.
This list is far from a complete guide to the best holiday films. For more ideas on Christmas movies, check this list out. There are also more New Year's Eve-specific movies out there than I realized. A great list can be found here.
Grab your popcorn, coziest blanket, a beverage, and get to bingeing!