With distance learning starting soon, I knew I wanted to set up a productive space in our home to mimic a classroom. I felt this would not only benefit my daughter but also benefit me, too. If you are able to find a bit of room in your home to dedicate to a learning environment then I have a few tips for you!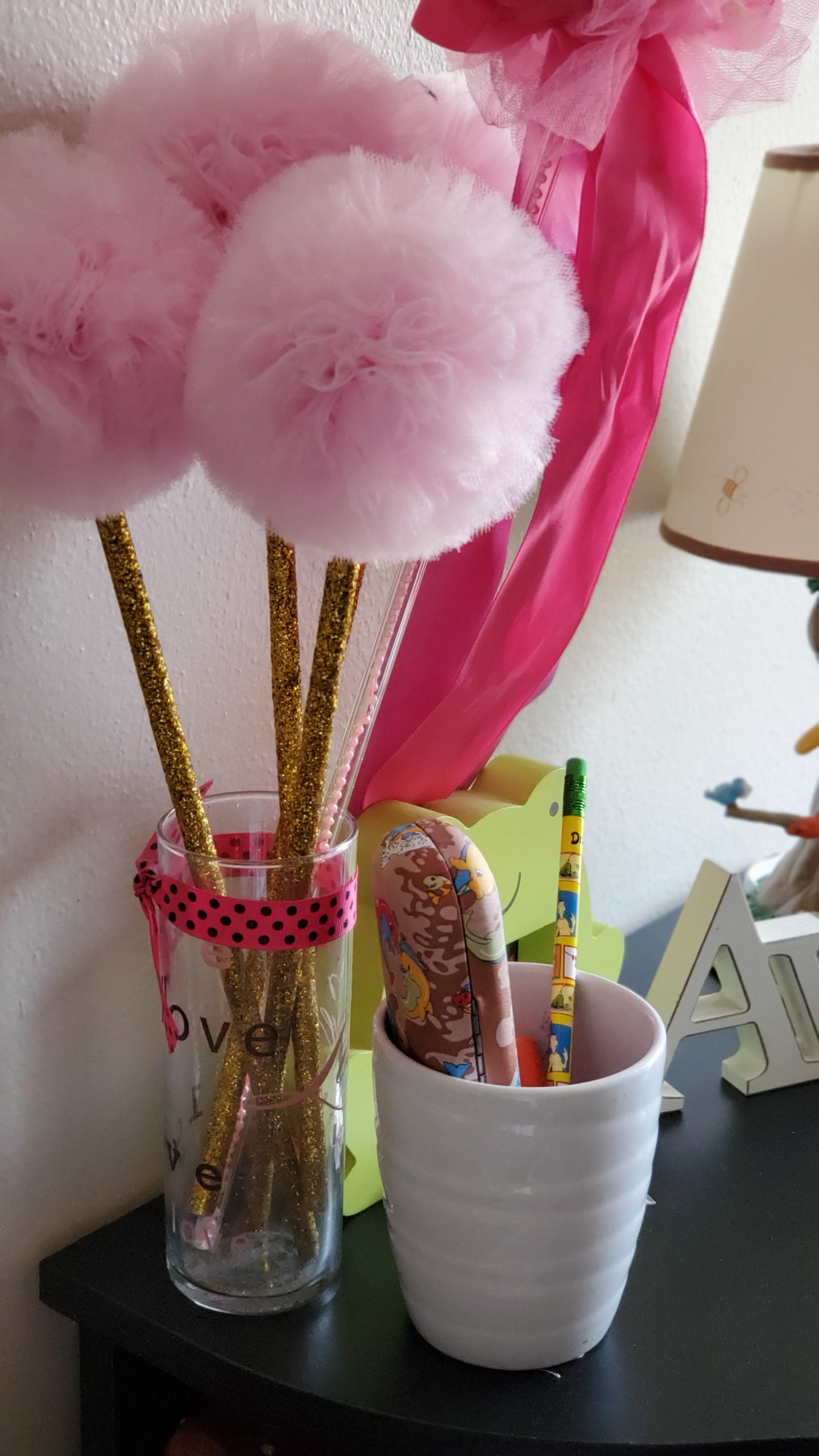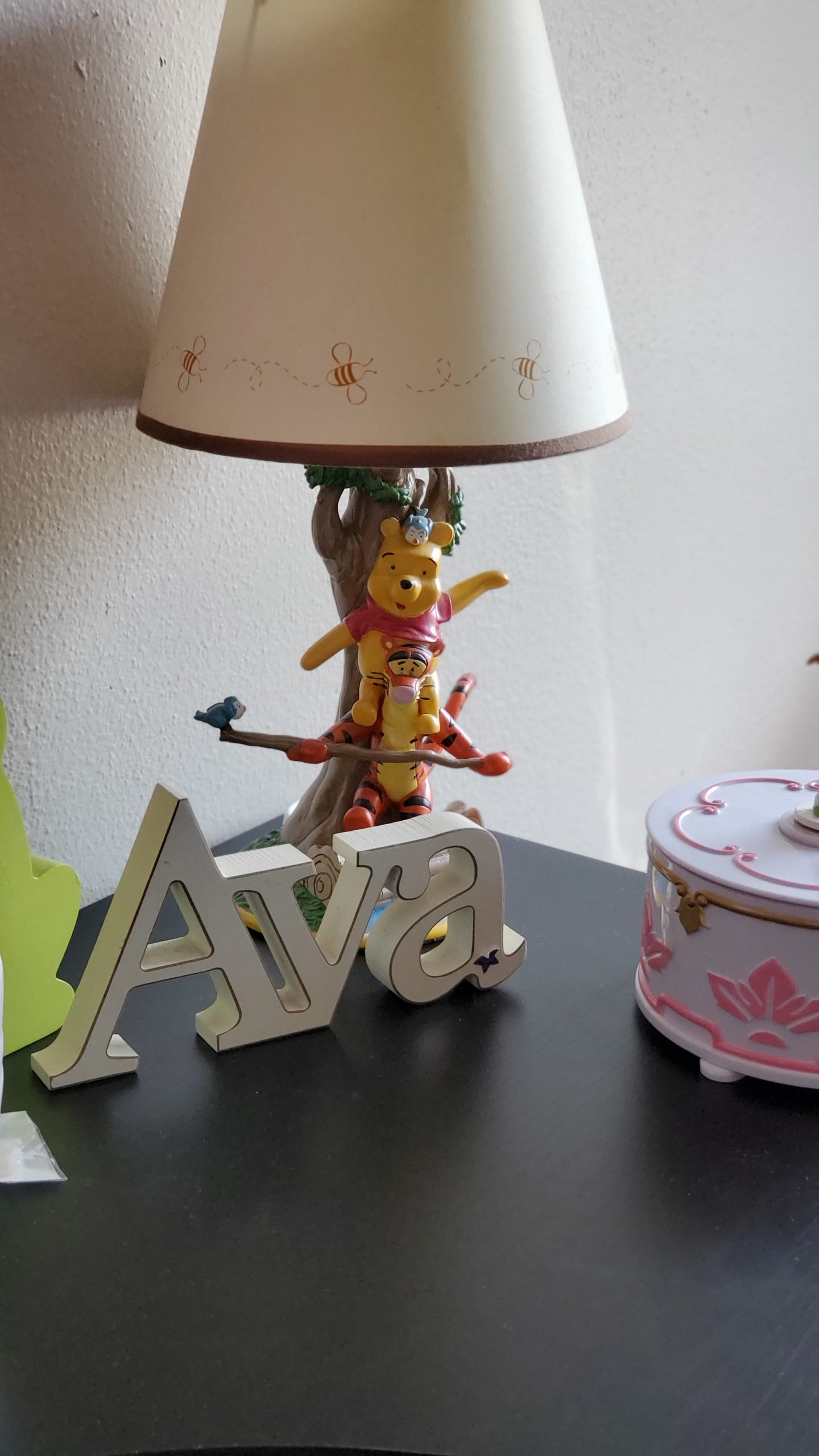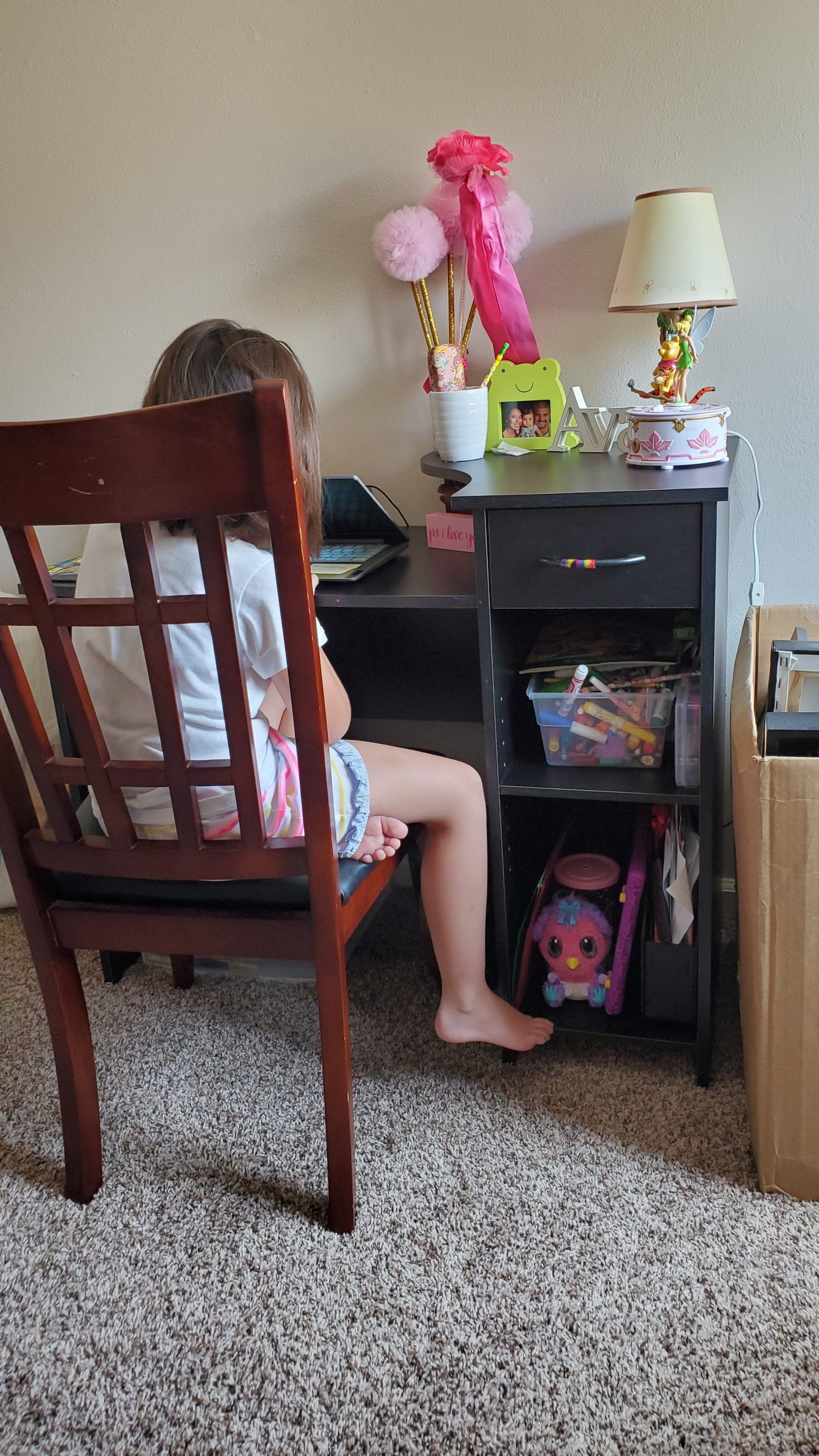 Declutter
My eight-year-old already had a desk in her room, but clutter and other electronics pose as possible distractions. So our first task to tackle was decluttering the desk. I asked her to remove everything off the top of the desk and the shelves. And further, to put all her pencils, markers, and other school supplies into containers to keep with the desk.
Do you have a space for your desk/table?
The biggest hurdle for me was keeping the desk in my daughter's bedroom. It's almost never clean enough to be on a Zoom call background and I wanted to ensure her bedroom/sleep area stays an ideal area for winding down and relaxation and playtime fun. Part two was moving the desk from her room into our spare room (thanks hubby for doing the heavy lifting!), which already functions as my home office workspace. Now she and I can be in the room together encouraging each other in our work.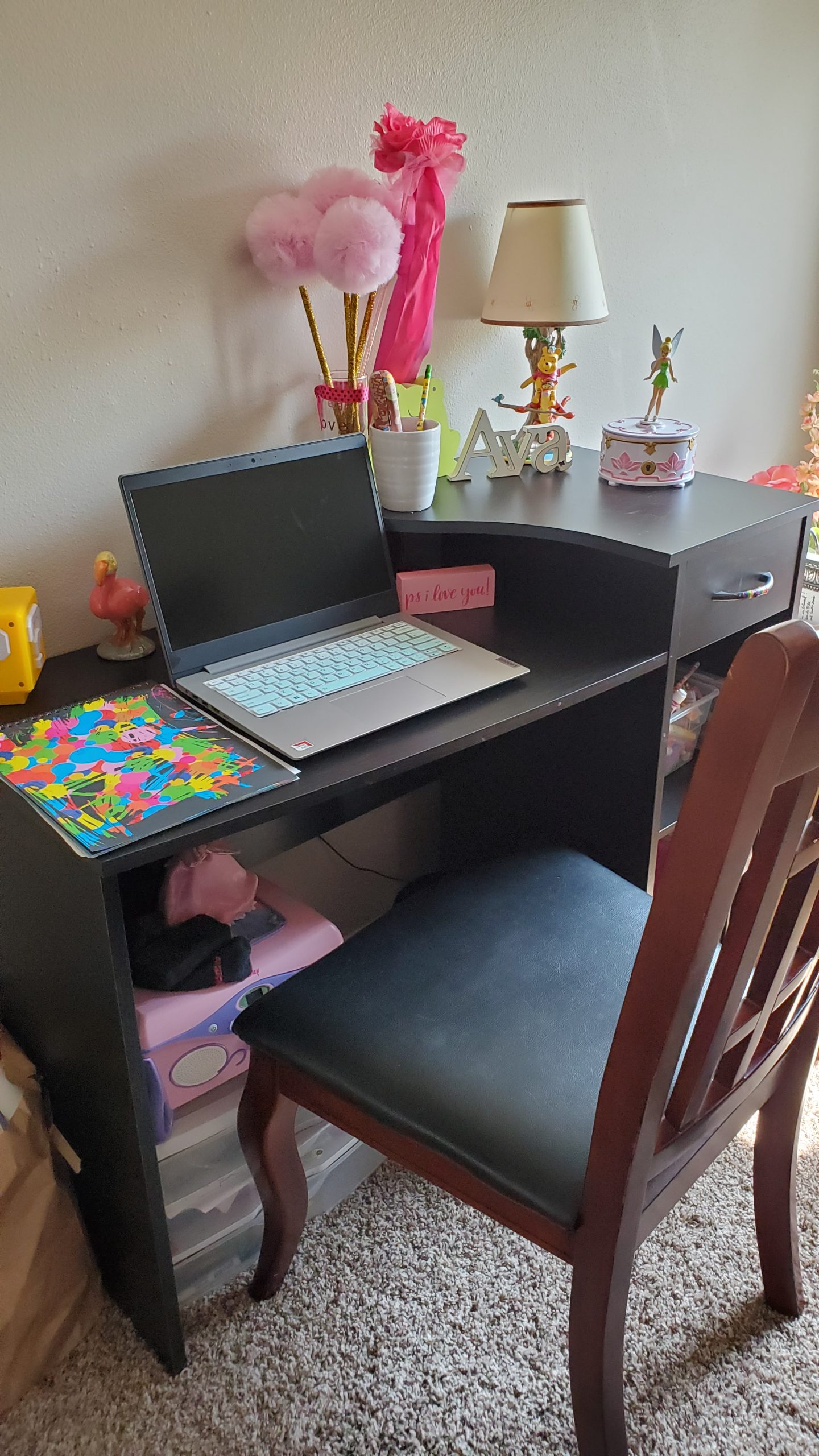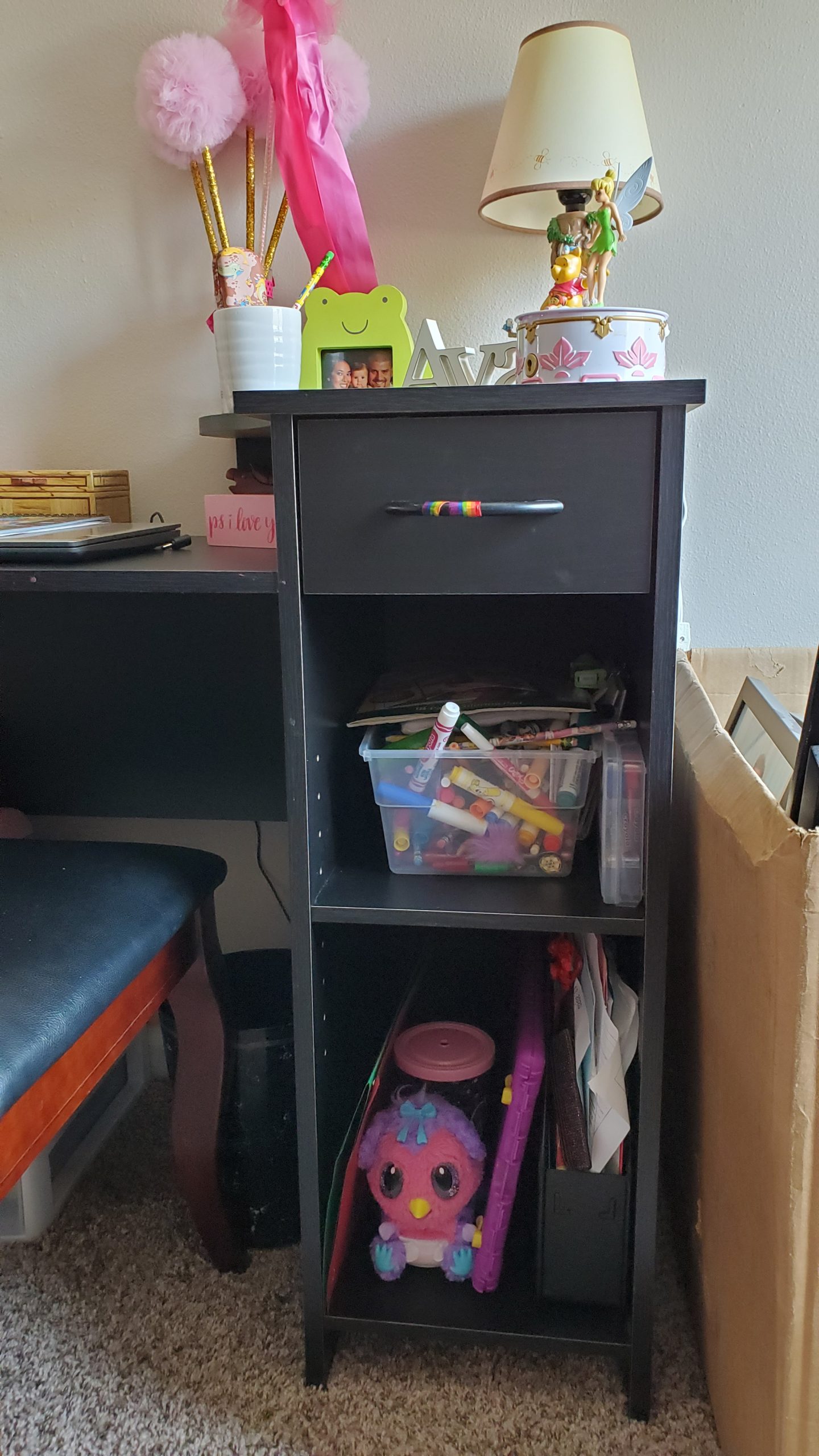 Get Prepared
We had a spare computer that needed a little extra love to get it ready for zoom capability. I made sure to create a kid-safe profile for her to log into with parental controls on the internet browser. And I am able to monitor her account from my phone as well. We have notebooks and pencils ready to go for the first day of school.
Final Touches
Every desk space has a little room for a personal touch or two. I let my daughter put her trinkets on her desk, her own flare. She knows where all her supplies are located for when it's time to use them. I'm still on the hunt for the perfect shelves and another magnetic board. Even a beautiful motivational sign to remind her to keep going when she finds her schoolwork challenging.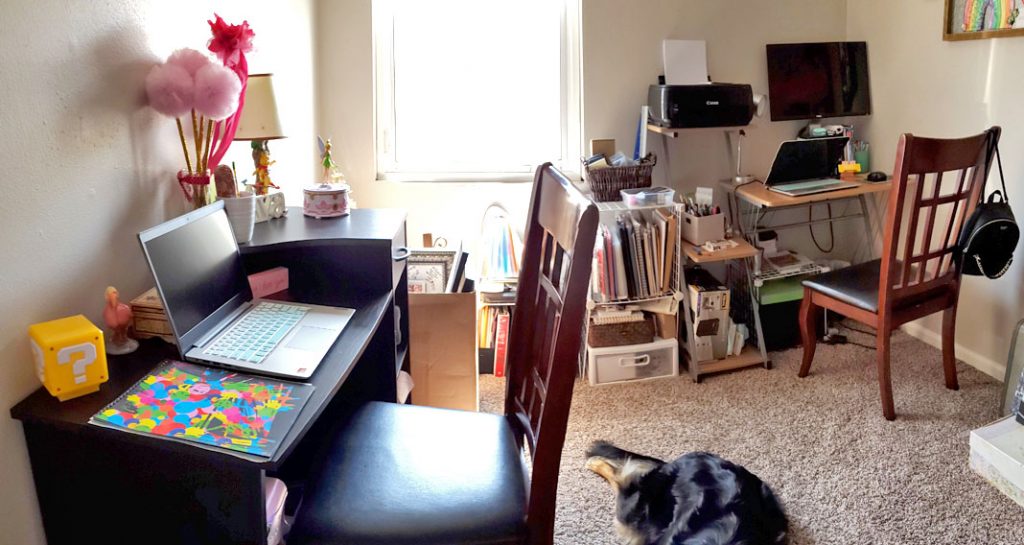 Don't be afraid to get creative in your distance learning spaces. Use old cups or jars to hold your pencils and pens. Customize your notebook covers with collages and bright colors. Find a cute lamp to shed some light on your next projects. Wherever you and your kiddos start your distance learning journey at home, I hope it goes smoothly and successfully!
Read more blog posts from the San Diego Moms here. And did you know about our Family Resource Guides?