I will be the first to admit that I have a Target problem and I'm pretty sure I'm not alone! I go in for one thing and come out with a whole cart full of things that I never knew I needed. If you're like me, your bank account might hate you because of these Target trips. I know mine does! But not to worry, I have some great money-saving tips to use that you and your bank account will appreciate!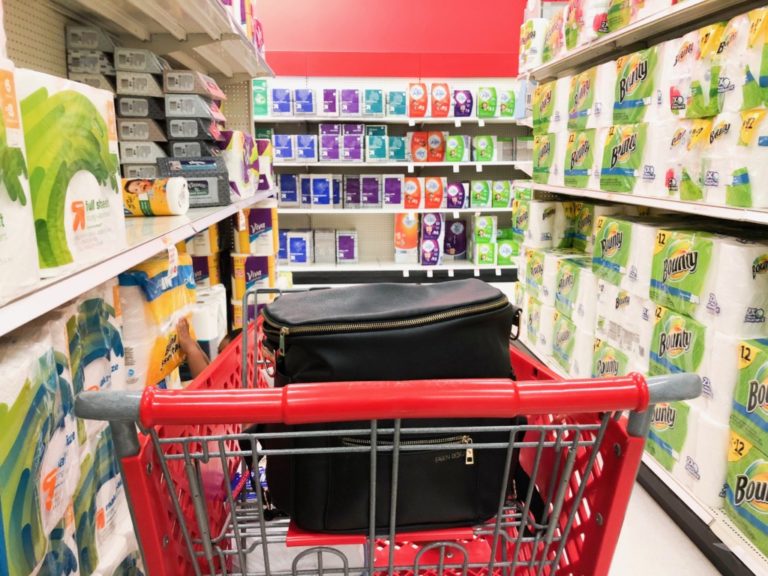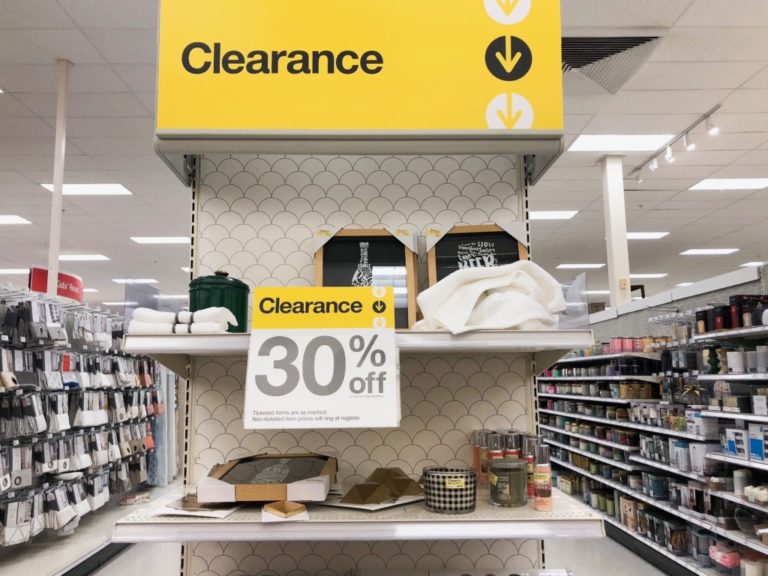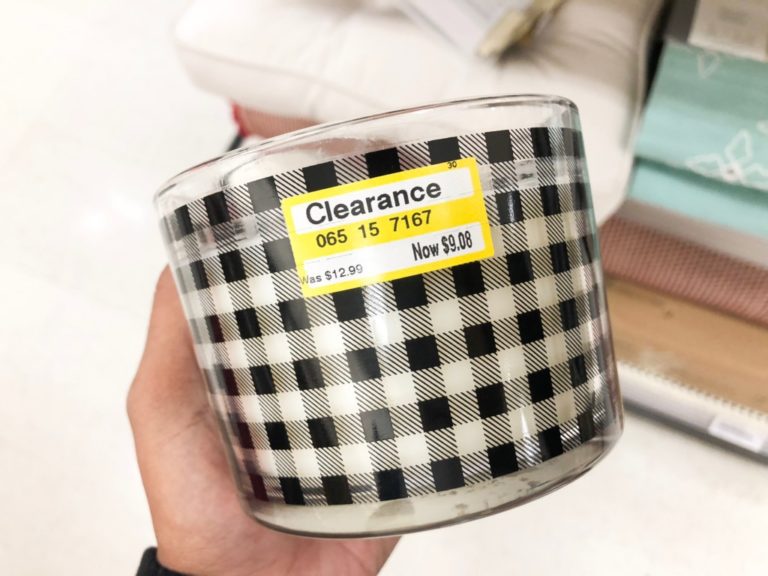 Know which days to shop – Target marks down certain items on specific days. Here's the markdown schedule that most stores follow:

Monday:

Electronics, accessories, kids' clothing, books, baby and stationery

Tuesday:

Domestics, women's clothing, pets and market (food items)

Wednesday:

Men's clothing, health and beauty, lawn and garden

Thursday:

Housewares, lingerie, shoes, toys, sporting goods, decor and luggage

Friday:

Auto, cosmetics, hardware, home improvement and jewelry.
Download the Target app – It has all of their cartwheel offers and coupons that you'd find in their weekly ad. It also has a barcode scanner that can show you any current offers or deals for a specific item.
Check their end caps – End caps are the shelves facing the wall at the end of their aisles. Most of the time, that is where they place their clearance items. Items on clearance used to have red stickers but now, they are yellow. Be sure to look out for these items because you'll find some great deals!
Know how to read the clearance tag – Always be sure to check the yellow clearance tags to make sure you're getting the best deal. They usually have the percentage off in the upper right hand corner, the original price on the bottom left hand corner, and the clearance price on the lower right corner. You'll know if it's the best if you take a look at the price on the tag. If it ends with a $0.06 or $0.08, it will be marked down again. If it ends in an $0.04, that's the lowest price that it will get marked down to.
Look out for holiday/seasonal clearance – The day after a holiday, prices are marked down to 50% off. A week after, prices will be marked down to 70%-90% off depending on the store. Also, Target usually has a (not so) secret toy sale around the January 12th-13th & July 28th-29th. Some toys go on clearance for up to 70% off.
Always price check clearance items – Have you ever seen an item that was on clearance for 15% off and didn't get it because it was still a little pricey for you? Always double check the price using their price scanners because they may be marked down to even less but their clearance sticker hasn't been updated.
Price Match – Target will price match Target.com's and select competitors prices so if you see a product cheaper online or on an ad, go to Target's customer service desk and ask for a price match. A few of these competitors are Amazon, Buy Buy Baby, Best Buy, and Walmart. You can see their full list here. Most of the time, Target.com will have lower prices so I like to check the Target app really quick before I head there. Also, if a product you've purchased goes on sale within 14 days, bring proof and they will adjust the price for you.
Stack coupons with other deals – You can go to coupons.Target.com and print out coupons for products that you buy or get coupons from your Sunday paper. You are able to use these with any Target coupons, cartwheel offers, and your Target Red card. You can use up to 4 manufacturer coupons & Cartwheel will allow you to use their offer for up to 4 of the same item. A little confused? Not to worry, here's an example:

You have (4) $2 off manufacturer coupons for Huggies diapers. There is a Cartwheel offer for 10% off a pack of Huggies diapers and a Target coupon for $5 off your $30 diaper purchase. Also, there's a deal going on this week where if you spend $75 in the baby department, you will receive a $10 gift card. You can combine all those to get the best savings and money back to spend on another trip. You can also do different transactions and use the gift card you receive from the first transaction towards the next.

Ask for a rain check – If a sale item is out of stock, you can ask for a rain check. Rain checks entitle you to that sale price for 30-45 days depending on your state. I like to use these when diapers go on sale!
Sign up for a Target RED card – Their credit card or debit card gives you an additional 5% off your purchases. If you go to Target and spend a lot as often as I do, that 5% can add up! It also gives you free shipping when ordering online and an extra 30 days to return an item.
Bring your own reusable bags – With each bag, you get 5 cents off. You can save and help the environment!
So there you have it! I think it's safe to say that your Target trips are going to be that much better with these tips! If you have any other saving tips, leave them in the comments below!