First off, if you are reading this title and thinking;
A) "Accidental," just a gimmick to trick me into reading this. Or
B) How the heck does one have an "accidental vacation"?? Well let me tell you, totally not a gimmick and it actually happened! And it was so awesome having this "staycation" I actually wish to do it again…maybe not the accidental way, but truly it was amazing seeing our city through the eyes of a tourist.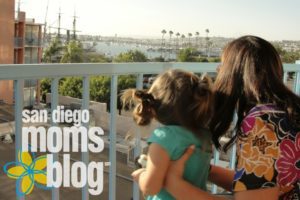 The story starts not unlike most traveling plans, with a tinier person in tow, bags packed, mad rush to airport, and dreams of getting on a safe flight to our family across the country. There was a BIG surprise party planned for the Grandparent's 50th anniversary!!! We couldn't wait to surprise them, rest up for the activities, and see the rest of the family. Not only did Grandma & Grandpa not know about the party to come, but they had no clue that we would even be out there!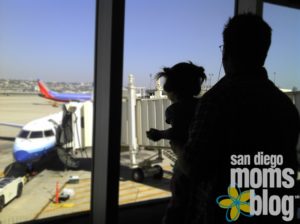 … So, you can just guess our feelings of disappointment and frustration when we have just been dropped off at the airport, and after a wait, our flight is delayed. Then delayed again… Then eventually CANCELLED!!! All the while we're attempting to keep a not quite 3 year old entertained! Granted now-a-day inventions make this a tad easier, but lets just say a portable DVD player, snacks, and walking around the airport can only go so far.
I truly am always the advocate of making the best out of a crappy situation, BUT I'll admit in the moment where we were stuck at the airport and dying to just be in Chicago, it was hard to see a silver lining.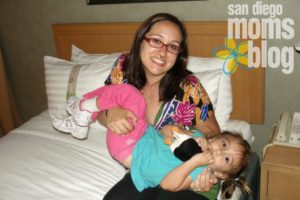 Well, luck and God must have been on our side! Eventually the airline just gave up. They gave us a "sorry, here's your flight for first thing tomorrow morning"…and, the icing on the cake: a free staycation! Food! Hotel! And Shuttle back! PHEW!
Typically when you live in the state or city, the airlines really don't bother with much, so we were extra gracious. Everything helps when you have little ones, right?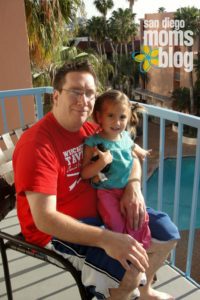 The hotel of use was Holiday Inn San Diego – Bayside, seemed connected to The Wyndham. I get why this was the airline's go-to. It had a good restaurant attached and it's good and close to the airport. It was a spot I never would had thought of.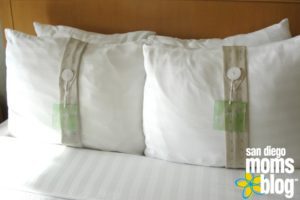 Being a local you just forget there's places like these in the hubs of our town with such lovely views and things to do all around. It was a nice little spot and we were right in the center of most of the beautiful Downtown fun. (Things have changed a bit since we were there. Minor stuff: decor, and the attached restaurant. Though, we do miss the Elephant & Castle Restaurant.)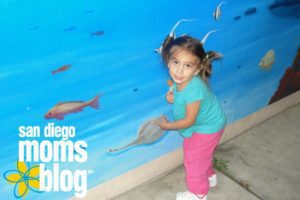 We learned a big lesson that night, one I will never forget!
It's fun to be a tourist in your own town.
Think about it-
San Diego has:
Legoland
Sea World
WORLD FAMOUS San Diego Zoo & Safari Park
Birch Aquarium
BEACHES!!!
Old Town
…and the list just goes on and on.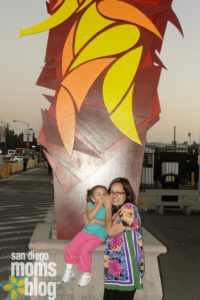 Since we were in accidental staycation mode, we didn't even have bathing suits on hand (Chicago in Early Spring- need I say more), so we kept things more low key. We enjoyed the beautiful San Diego weather and went out for a nice stroll. Downtown at night with the lights along the harbor was just beautiful to see through a different set of tourist eyes.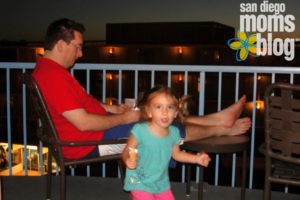 We stopped for ice cream cones on the way back in and it was just a perfect end to a perfect night. We really could have done more, there is plenty to do in our town!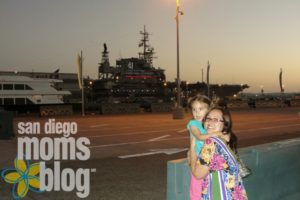 If you have more then the night Downtown, try any/ all of these:
Downtown's Free Waterfront Park
Harbor Cruise (Including Whale Watching Tours)
Star of India & the other Maritime Museums
The USS Midway! A real life Aircraft Carrier turned Museum
Seaport Village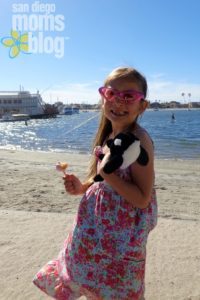 Now if you want to try a little Non-Accidental Staycation, I recommend The Bahia. (No, not getting paid to say that!) We stayed there for our Honeymoon and decided to repeat it for our anniversary. Not only are the rooms gorgeous, but you can get your own little space with a patio right on the bay. Also, the front desk hotel staff were all AMAZING! They made our little kiddo feel as special as can be with a stuffed animal, coloring book, and they pointed the way for her to visit their seal.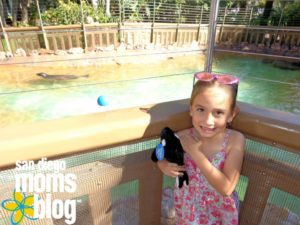 If you only have time around Mission Beach:
Bahia Belle
Bonfire
Belmont Park
Paddle Board Lessons (check Groupon)
Walk along the shore!
Honestly, we are sooooo LUCKY to be in San Diego! We can disappear into the mountains, take a trip South of the Border, or just hang around here. We can NEVER run out of things to do.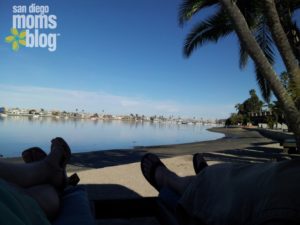 What are your favorite go to "staycation" spots?!? Or your must do's for that vacation feel?? I'm dying to know! I'm sure there are some I missed that need to be added to our bucket list. 😉