My first real theater performance was watching RENT at the La Jolla Playhouse, Mandell Weiss Theatre.
Coming back, almost 20 years later, brought back so many wonderful memories. Watching Disney's FREAKY FRIDAY, left me feeling the same joy and excitement that I felt back then!
I absolutely adored this show!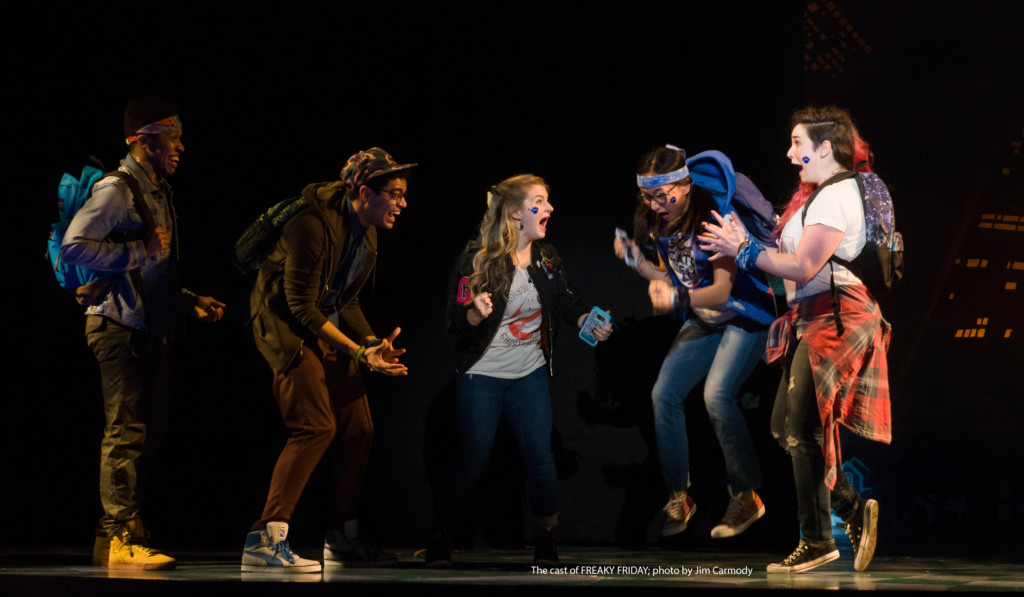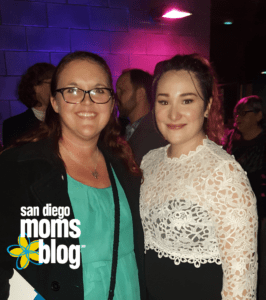 This new muscial, is based on the book, and is a throw back to the original movie version that I grew up watching in the 80's. Remember the remake from 2003 with Jamie Lee Curtis and Lindsay Lohan? Although the story is the same in essence, it shares a new modern story mixed with original music!
Not only are the actors amazing, but fantastically talented singers as well! The music is fun and uplifting, you can't help but want to sing along. Despite the obvious entertainment factor, this production packs a punch, teaching so many awesome life lessons! The main premise: a mother and daughter, who switch bodies for a day; this teaches the characters empathy and that the grass isn't always greener on the other side! Taking the idea, " walk a mile in someone else's shoes" literally!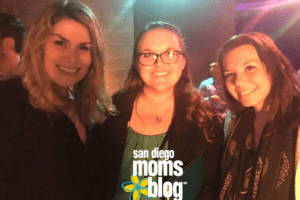 The Daughter/Narrator Ellie, (Emma Hunton) and Mother Katherine, (Heidi Blickenstaff) knocked it out of the park with their abilities to take on their characters and switch personalities right before our eyes! Hilarity ensues, as we live the chaos this creates in both of their lives! If only my teens could live my life for a day!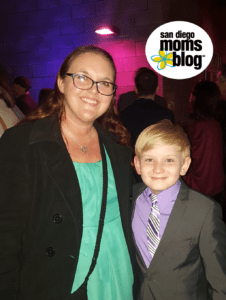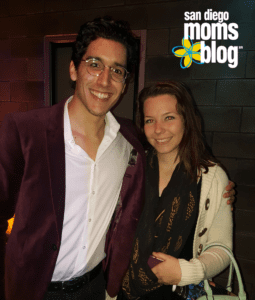 FREAKY FRIDAY is perfect for families- teenage daughters especially. But don't feel like the boys will be left out! Ellie has a young brother who adds to the comic relief of the show and also a love interest, Adam (Chris Ramirez). "ADDAAAMMMMM" belts out a memorable and fun tune called "Women and
Sandwiches" that is as brilliantly sung as it is funny!!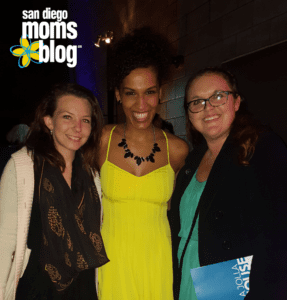 I definitely plan to see this show again, and bring my teens and eight year old in tow! This musical touches on so many important lessons, I feel compelled to share it with my family. The show addresses sensitive issues such as as dealing with a child's anger, grief over a parent's passing, gaining a step parent, and a beautiful scene addressing body image.
Disney's FREAKY FRIDAY is truly a love story of a Mother and her children. If you haven't bought your tickets yet, you are behind! Go now! The La Jolla Playhouse production of Disney's FREAKY FRIDAY runs from January 31st through March 12th. Be prepared to laugh, cry and applaud the entire night!
PS. There are no bad seats!
Hear some exclusive songs from the musical.
————–> Buy your tickets here! #FreakyFridayLJP