While Summer Break may be nearly half over, the fun is still ongoing. If you're looking for free outdoor events for the family to enjoy, we've got you covered. Read on to discover these ongoing easy-to-plan outings!
Concerts in the Park
Free live music in parks around the county is happening in full swing this summer. Many concerts occur on weekends. However, some such as Berry Street Park in Lemon Grove, Santee Summer Concerts, and Solana Beach Concerts at the Cove feature music on Thursdays. Better yet, several of these parks have scheduled bands to play weekly! I love to load up the family – including the dog, where permitted – snacks, lawn chairs, and a blanket for a fun night of entertainment. Check out these listings to locate a free concert near you!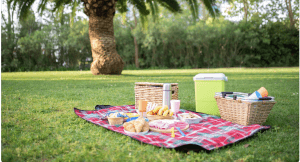 Concerts at Spreckels Organ Pavilion -Twilight in the Park
A visit to the Spreckels Organ Pavilion promises an entertaining time. First, check out Twilight in the Park (see their concert schedule running Tuesday-Thursday evenings) for some weeknight fun. Next, be sure to pencil in a Monday evening to check out the San Diego International Organ Festival. You'll definitely find me there for Silent Movie Night on August 29, 2022. If daytime events are your jam, come for a concert at 2:00 PM on a Sunday. Benches can accommodate up to 2,500 guests, so there is plenty of room to set up a picnic with the fam and even your pets.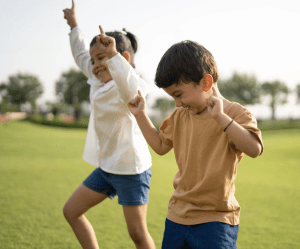 Summer Movies in the Park
Next on the free outdoor events for the family list is Summer Movies in the Park. We love this one for the opportunity to revisit family movie favorites such as Sandlot and catch newer hits like Encanto. The movies occur on Friday and Saturday evenings, rotating through various parks around the county. In addition to the movie, there are often games and activities for kids leading up to show time. Check the schedule here to plan your outdoor movie night.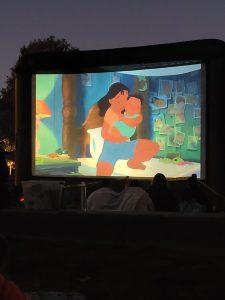 Parks After Dark
Parks After Dark is a newly launched program in San Diego. Rec Centers in Skyline, Linda Vista, and City Heights will host community festivals on Thursday, Friday, and Saturday nights throughout the rest of the summer from 6-9 PM. The parks are providing a safe space for children and adults alike. Even better, free meals will be provided for children. Live entertainment, games, and activities will take place each night. The flyer with more details can be found here.
Be sure to check out our Events Calendar to stay up-to-date on upcoming events like these and more happening in a neighborhood near you!