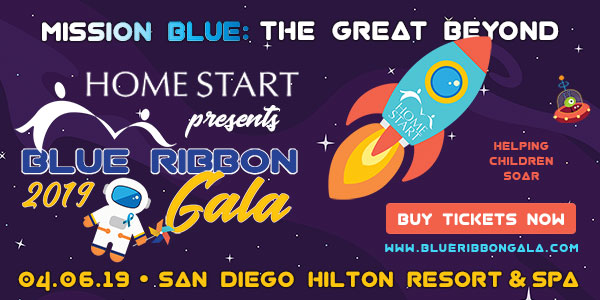 Mark your calendars for April 6, 2019! Home Start is celebrating its 47th Annual Blue Ribbon Gala, one of San Diego's most anticipated events of the year! It's a fun, unique event that helps raise funds to protect children and strengthen families in San Diego. We are thrilled to be partnering with this incredible nonprofit for their gala, which makes a huge impact helping homeless young moms and their children. Last year's gala raised over $120,000 for Home Start's programs that strengthen San Diego families and prevent child abuse.
The Blue Ribbon Gala will take place at Hilton San Diego Resort & Spa located at 1775 East Mission Bay Drive, San Diego, CA 92109. Guests will savor a delectable three-course meal, all while enjoying live entertainment, the opportunity to bid on fantastic live auction items, hear a Home Start client share her personal testimony, and test your luck with a Rocket Wall.
Join the San Diego Moms Blog in supporting Home Start and this incredible event. We hope to see you there.
Code – SDMOMSBLOG for 10% OFF your Gala ticket



Invite your significant other, get a group of moms together for a fun evening out, and come to support this incredible cause. The proceeds from this event go to support women like Dechae.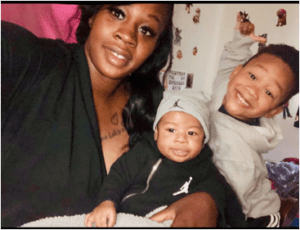 Dechae had been struggling financially and emotionally while staying on friends' couches before she found Home Start's Maternity Housing Program. There she found a stable environment for her and her boys and has been making progress towards her goal of becoming self-sufficient and even enrolled in college, with the dream of becoming an ultrasound technician. The work Home Start does for San Diegans warms our hearts. If your heart is feeling warm too, please visit www.home-start.org and see how you can help.