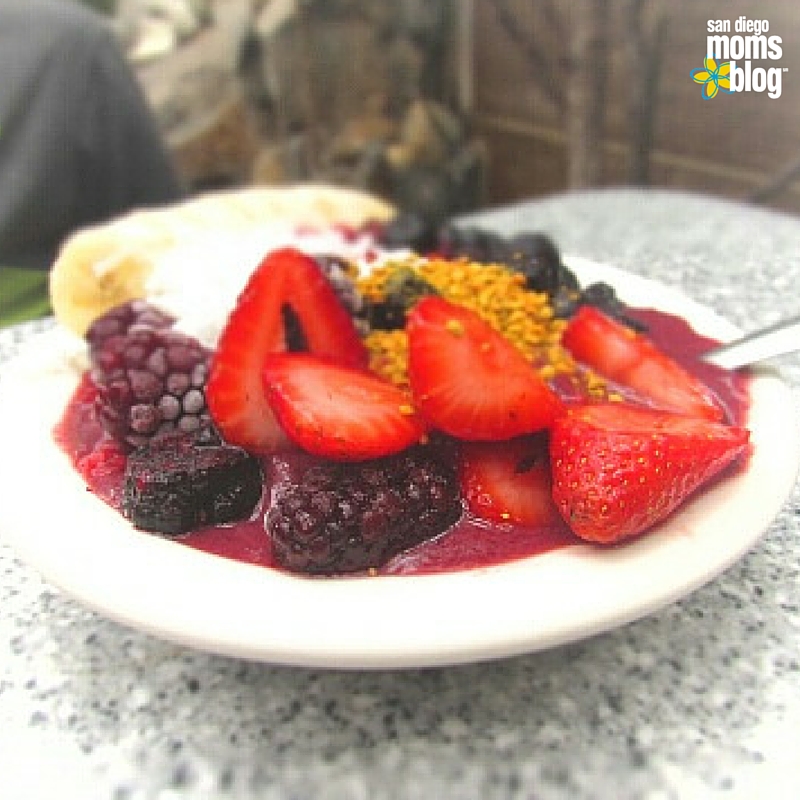 Do you remember when frozen yogurt was the healthy alternative to ice-cream? I remember being part of the frozen yogurt frenzy in the, dare I admit, ahem… 80s.
As San Diego became more health conscious, fruit smoothies evolved into our guilty pleasure. In time we learned that we could create an entire meal out of fruit smoothies by adding kale, spinach, and protein powders. Some of us developed quite the talent for sneaking a plethora of healthy foods into the magical smoothie drink before handing it off to our kids.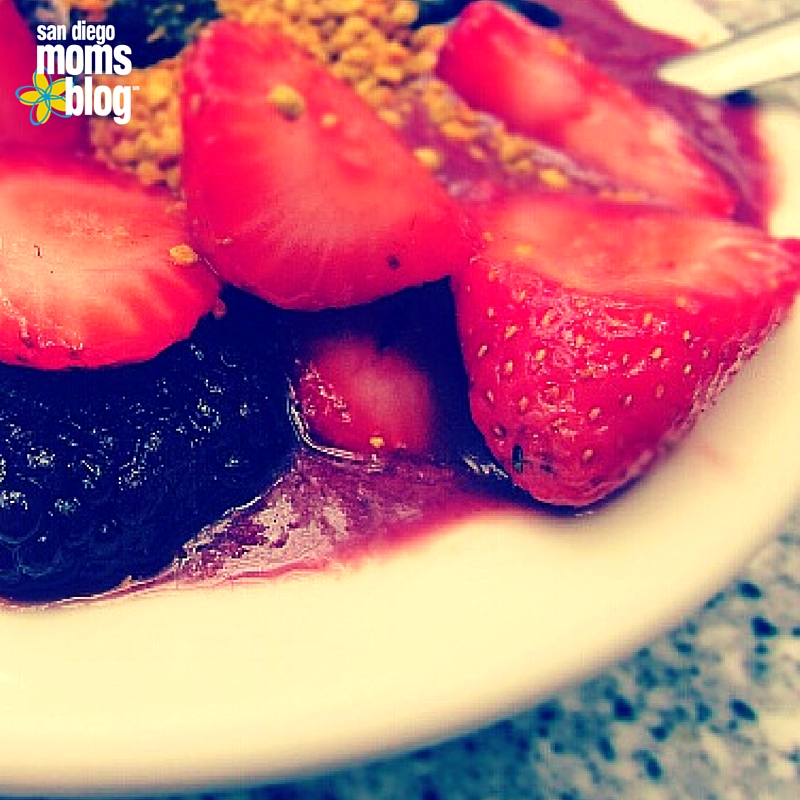 Suddenly, a new craze hit the San Diego health food scene. Gorgeous fruit and granola topped açaí (acai) bowls were popping up in coffee shops and restaurants throughout San Diego. Before I knew what an acai bowl entailed, I was already hooked. Instead of inviting my friends to coffee shops, I began to invite them to join me in finding the best acai bowl in San Diego. I felt a sense of accomplishment the day that my kids requested an acai bowl instead of a donut for their Saturday morning breakfast adventure.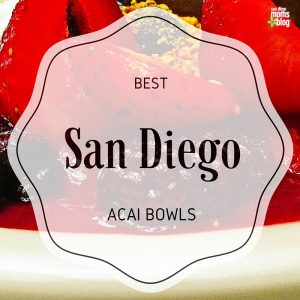 After an entire year of exploring and researching (tasting) acai bowls from various locations throughout town, I have narrowed down my top 5 favorite restaurants with a delicious acai bowl in San Diego.
#5. Java Earth Café is located on Cass Street, away from the busy sections of Pacific Beach. With a short walk to the beach as well as incredible customer service, Java Earth has become a favorite spot for my entire family. We've been known to hang out with a good book, catch up with friends, and make Java Earth Café a chill mini date on a Saturday afternoon. The beauty of the acai bowl, the generous portions, the low cost, and the yum factor, places Java Earth as a top choice for my family (and friends!).
#4. The Mad Beet is located in Pacific Beach on Garnet Avenue. This place is loaded with creativity, beginning with the names of their menu items (they had me at Luther Crandross). The walls are decorated with incredible themed love art by Pacific Beach's favorite local artist, Art by Autumn. However, it's the store's desire to create a community of health conscious locals that seems to draw people in and keeps them coming back for more. Oh, and did I mention: THEIR AÇAÍ BOWLS are AWESOME! If you like to stick to the basics you'll love their Acaiwol Nation. An adventurous soul might go for the Pitayacat Dolls. This place is definitely #1 in overall creativity and fun.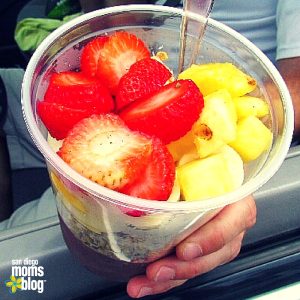 #3. Juice Kaboose has two locations, one at an adorable hut in La Jolla and the other in Pacific Beach. I have to be honest, both locations are a bit cramped and definitely no frills in looks or ambience. However, I am rating based on the best of the best acai bowls in San Diego and the Juice Kaboose bowls (actually, let's call them JUMBO cups) are incredible. I rate them in my number 3 spot because their portions are amazing, they are topped to the brim with fresh fruit, and you can not beat the price. My family and I hit Juice Kaboose up at least every other week. Best. Frequent. Summer. Treat.
#2. When I first began my search for the best acai bowl in San Diego, Rum Jungle Cafe became a frequent recommendation by San Diego locals. As all food adventurers do, I searched my instagram for this famous hot spot and was immediately drawn to the vibrant fruit filled pictures and Hawaiian decor. Within weeks, I had set up a new acai adventure date with a friend. The bar had been set high and Rum Jungle came through. Since my first adventure to Rum Jungle Cafe, I have experienced the Pacific Beach, Hawaiian, Amazon, and Aloha bowls. All are worth a try and will most likely top your list of favorite San Diego acai bowls.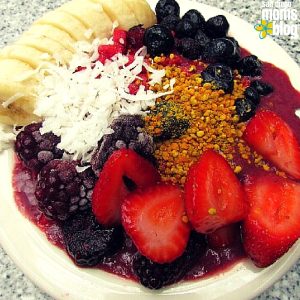 #1. With locations throughout San Diego county and portions that are out of this world, Swami's Cafe is my number 1 choice for best acai bowl in San Diego. Swami's Cafe was recommended to me by numerous friends and local foodies who had hit up the North Park and Point Loma locations. I, however, decided to venture to one of my favorite low key beach spots in San Diego county: Encinitas (also home base for their original location) and try Swami's out with my husband and youngest son. The line that awaited was a good sign we would not be disappointed. After seeing the humungous regular size acai bowl, I decided to try the half portion which was more than enough for my son and I to share. We both decided that this was our Very. Favorite. Ever. Known for using the freshest ingredients in all of their menu items, hubs was happy with his breakfast omelette and coffee as well.
I always love a good food adventure with friends and exploring new açaí locations. What are your favorite spots for a good açaí bowl, San Diego? Perhaps we will see you there soon!