GivingTuesday is coming up on November 30, 2021. As we find ourselves hitting stores and websites for Black Friday and Cyber Monday, GivingTuesday helps us circle back to the concept of generosity we should also embody this time of year. We can practice this by gathering items to donate, helping a neighbor in need, or cleaning up a local park. Here are ideas for easy and fun ways to get your kids involved on GivingTuesday 2021.
Donate Coats and Blankets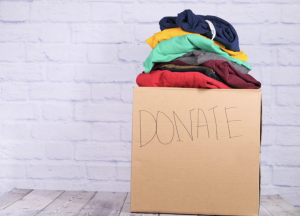 As the temperatures fall, heavier coats and blankets can be a critical source of warmth for the homeless in our community. Consider giving to a local non-profit like the Alpha Project, which offers outreach programs to help the homeless. Also, there are 3 different drop-off locations around the county, making them a convenient choice.
Donate to an Organization that Supports Our Youth
There are several youth-oriented organizations in the Greater San Diego area. They rely on the generosity of locals throughout the year. To contribute toward a toy gift specifically, Rady Children's Hospital has an ongoing Toy Fund. Additionally, Boys and Girls Clubs of Greater San Diego thrives on donations to support their various programs.
Make Room for New Toys by Giving Old Ones Away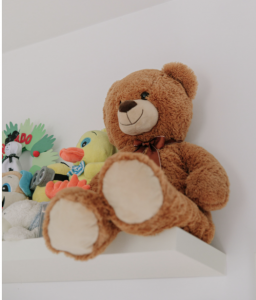 If your child(ren) are anything like mine, there might be a holiday wishlist already forming despite a bedroom overrun with toys. To encourage generosity and promote the concept of 'letting go,' have your child gather up some items for re-gifting. Accordingly, local Buy Nothing groups are an easy, fun way to connect with neighbors and easily hand off items to new owners!
Gather Up Books for a Local Little Free Libary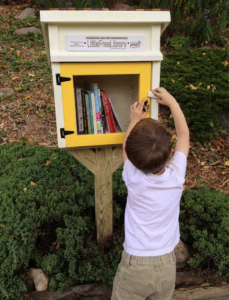 If you aren't familiar with these literary gems tucked in neighborhoods, now is the time to check them out. Little Free Library was developed in 2012 as a way to connect and inspire community members by giving access to free books. To that effect, having our children gather up books that they are no longer reading allows them to make room for new stories. Encourage your child to stack up books to donate to one of the LFLs near you!
Clean Up Locally
By giving back to our neighborhoods, our children see results firsthand. Lending a helping hand to a neighbor by weeding or raking their lawn are easy ways to help. Similarly, picking up litter while on a neighborhood walk or at a local park is a form of giving back. To get involved in forthcoming cleanup events around the county, check out I Love a Clean San Diego's website.
'Tis the season to give! What will you and your kids be doing for GivingTuesday 2021?