San Diego Moms has given the family-friendly co-work space Fandory Factory located in Rancho Bernardo, San Diego its coveted stamp of approval! #SDMApproved
We all know the challenge of juggling work and parenting. So often it feels like we are stuck choosing one at the sacrifice of the other.
Not anymore! There is a a new co-work space in town, and they encourage you to bring your children along! (Yes, you read that right!)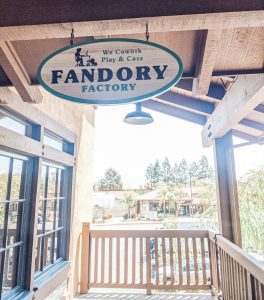 Fandory Factory is conveniently located just off the 15 freeway in The Plaza shopping center in Rancho Bernardo, San Diego.
It offers a large, gated play area for children so that working parents can utilize one of several private offices, meeting rooms, conference rooms, and an event space while their children play!
Besides being a great space to work while your children have fun, Fandory Factory also hosts business and networking events, mommy and me classes, and more! You can even throw your kiddo's next birthday party there!
Mention SDMoms and receive a FREE Membership for the month of June! A Fandory Club Membership offers special discounted rates for their cowork space, offices, playground and a discount on parties and events.
Easy to find location and free parking
Affordable walk-in and membership rates
Huge town-themed play area for children that will encourage imaginative play while you work
Clear views of the play area from each office so you can keep an eye on your children
Includes private office space, wi-fi, coffee, printing, kitchen with fridge and microwave, break-room area, and bathrooms.
What you Need to Know:
Prices:
$200: Tier-1 Co-work member receives 40 hours/month hot desk co-work space, 2 hours per month of conference room space, and discounted open play tickets for children.
$350: Tier-2 Co-work member receives 80 hours/month how desk co-work space, 3 hours per month of conference room space, discounted open play tickets for children, and virtual office/mail handling.
Visit website for other pricing options for open play memberships and birthday party rates. Whether you're looking for office space for a few hours or few months, they have a pricing option for you.
Would you recommend to a friend?
Yes! Your children will love exploring the play area and will be entertained for several hours while you get tucked into work. Get done what you need to, mom-guilt free!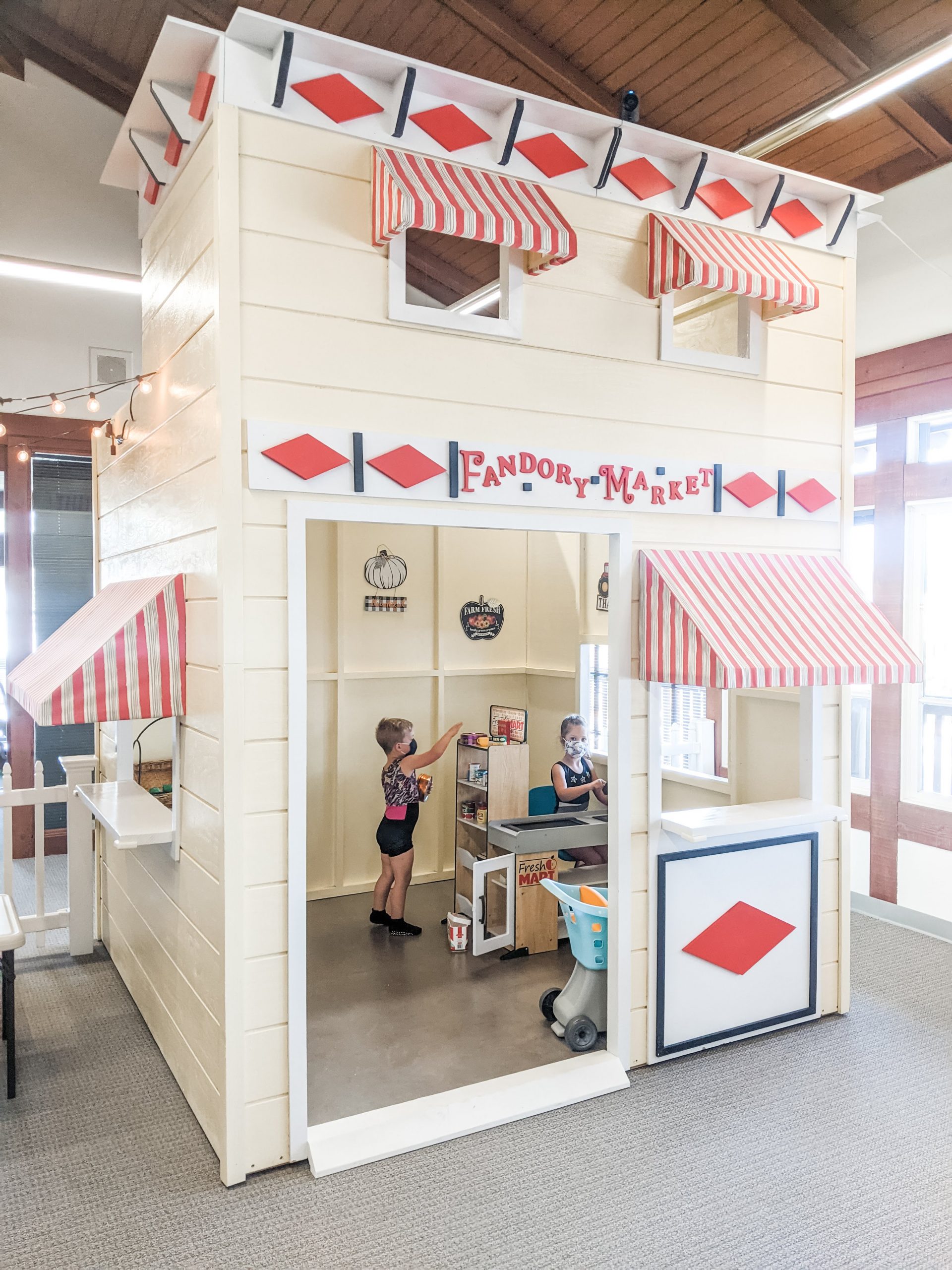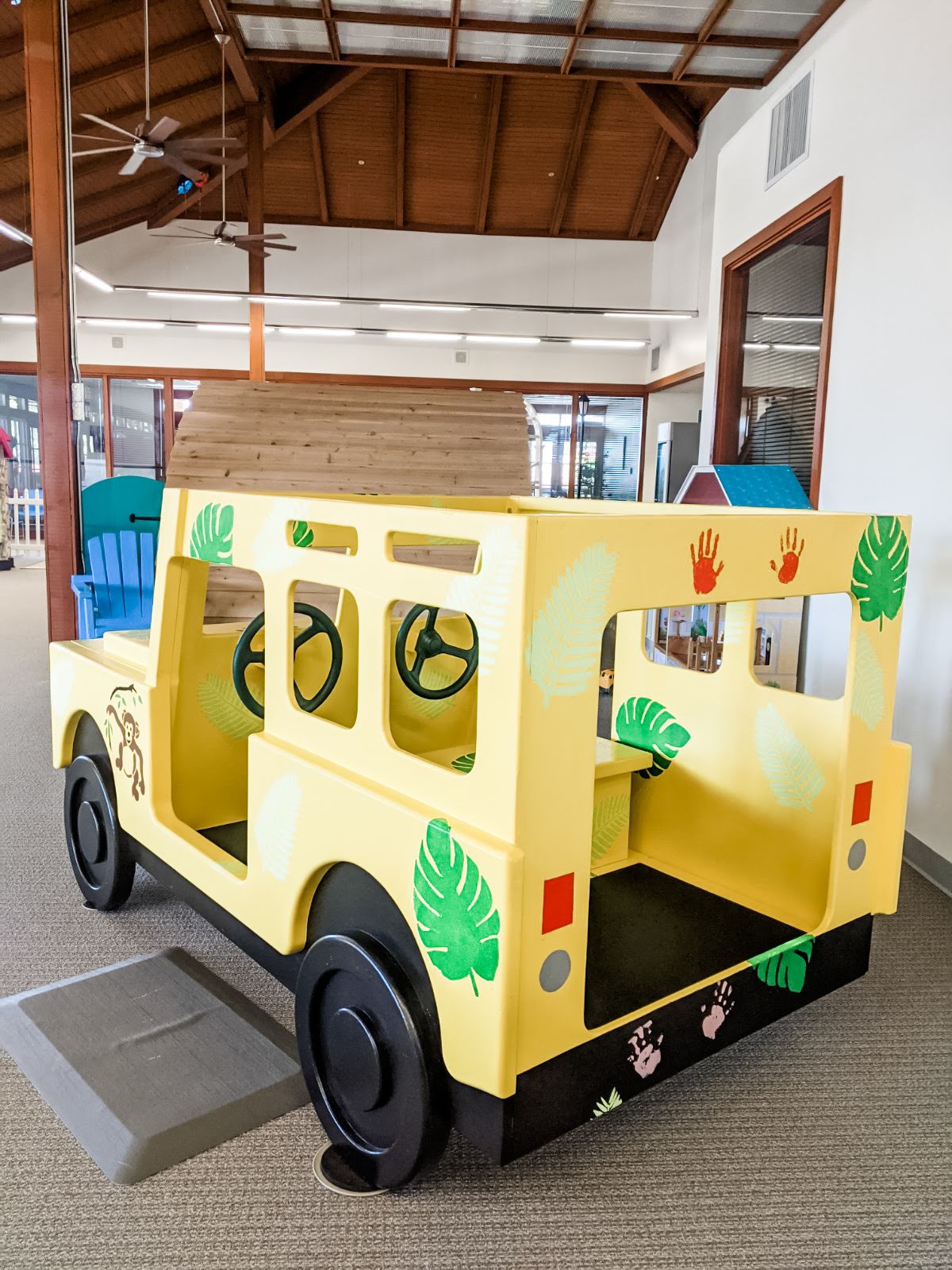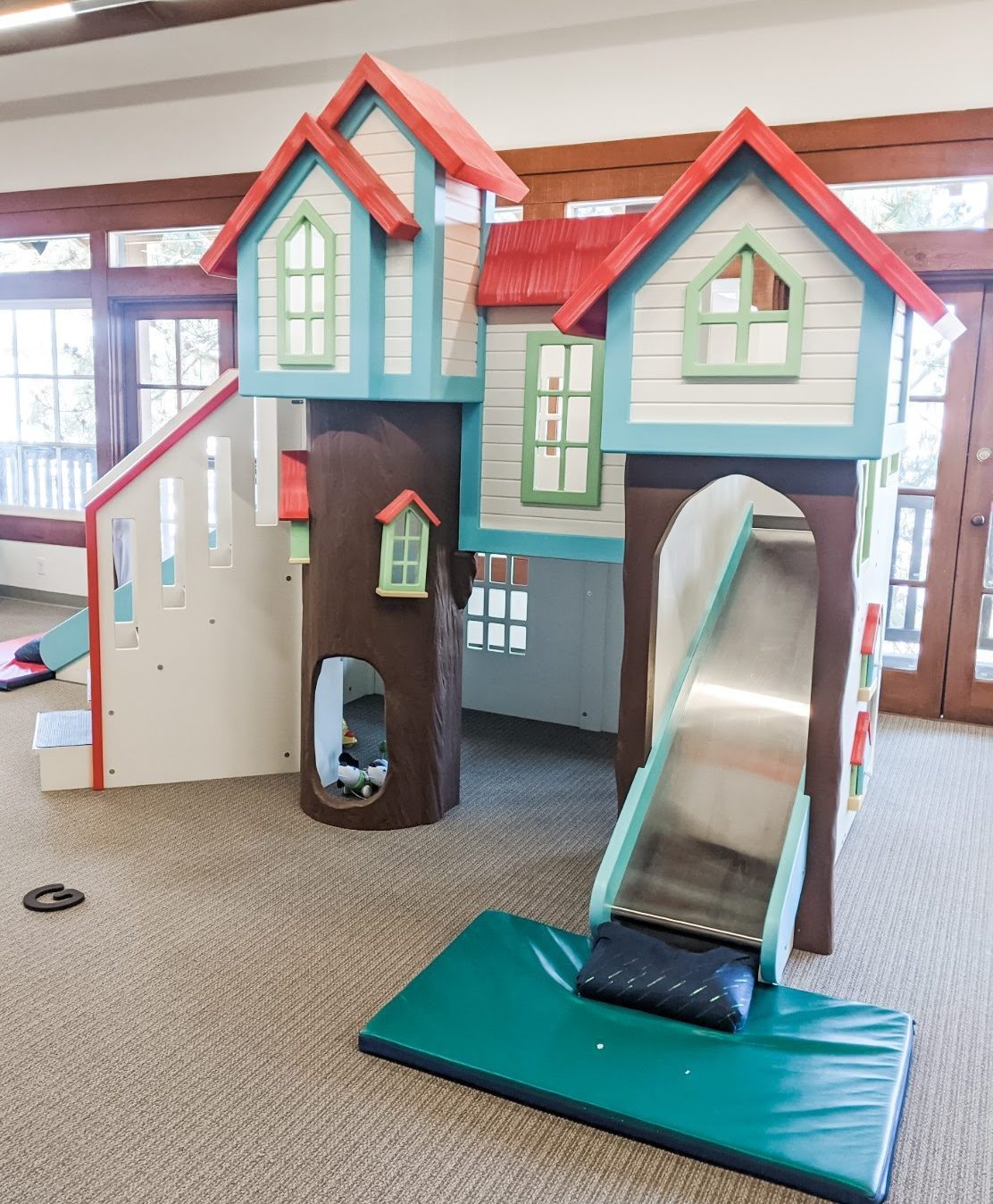 Who is Fandory Factory best for?
Because the play area is supervised, but is not considered childcare, you are responsible for your children. With that in mind, this family-friendly co-work space is best for moms whose children do not require constant attention or redirection. Note: my children are very active and my son is quite wild, but even they did really well during our three-hour visit.
The owner, Mirela, let me know that she hopes to employ a babysitter at a discounted/shared fee so that younger children and more challenging kiddos can be attended to more fully while you work.
Any tips or recommendations for people who go?
Sit back and enjoy accomplishing two wins at once: being mother of the year for taking your kids to such a fun place, and being employee/entrepreneur of the year for getting your work done!
Anything else you would like us to know?
Just a heads up that you will need grippy socks for the kids, which they do sell if you don't have your own. They also have refreshments to purchase, so you don't have to bring all the things along! The bathrooms are outside the work space and you can request the key.
On a Scale of 1-10 (1 being worst / 10 being best) what would you rate Fandory Factory?:
A 10! This is every mompreneurs dream.
16787 Bernardo Center Dr, Suite 7
San Diego, CA 92128
Mon – Fri: 9am – 3pm & Sat 9am-12pm (Open to Public) – Extending to 5pm after June 15, 2021
Mon – Fri after 3pm – by appointment
Sat after 12pm & Sundays – Private Parties and Events
Reviewed by:
Christina Furnival, Contributing Writer, San Diego Moms