Do you recall taking music lessons as a kid? The pieces were assigned by those strict instructors who came to our homes and made us practice scales until our fingers bled. They never let us play what WE wanted to play!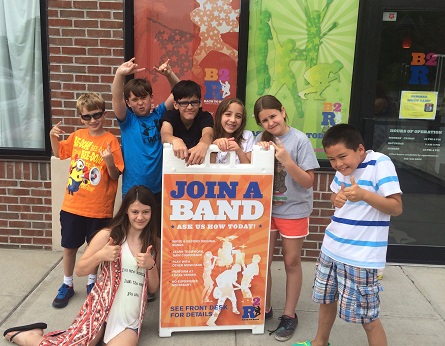 Research shows that music education is a critical part of developing a young brain, serving as the perfect intermediary between math and the arts. But, how do we bring the excitement of learning music to our kids in a fun, vibrant, and engaging environment?
Look no further! Bach to Rock Music School, located in Encinitas, focuses on creating a well-rounded musician by turning solitary, boring music lessons into a group activity that is more like a team sport. B2R has an extensive curriculum, including a list of 400 modern and classic songs for students to choose from. Students learn the intricacies of music — from theory to improvisation. B2R is the music school kids would have designed for themselves.  They get to jam with other kids right away and play current hits. The learning is the same, but the enjoyment factor is much higher.
B2R's unique method is based on the knowledge that students learn best when they join together to play the music they like the most!
My child developed a great passion and love for music since she is taking lessons at B2R. I love the personal connection the instructor provides to the class, even in his online virtual lessons. He is a brilliant coach and understands how to teach music for kids intuitively. His energy is infectious and keeps my child walking or logging out of class with a huge smile on her face.  She joined two bands and decided to add one more instrument,  talking about being highly inspired!  – Nicole S.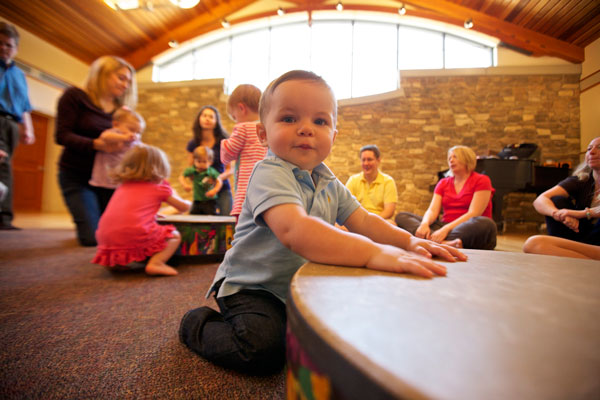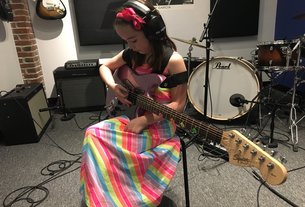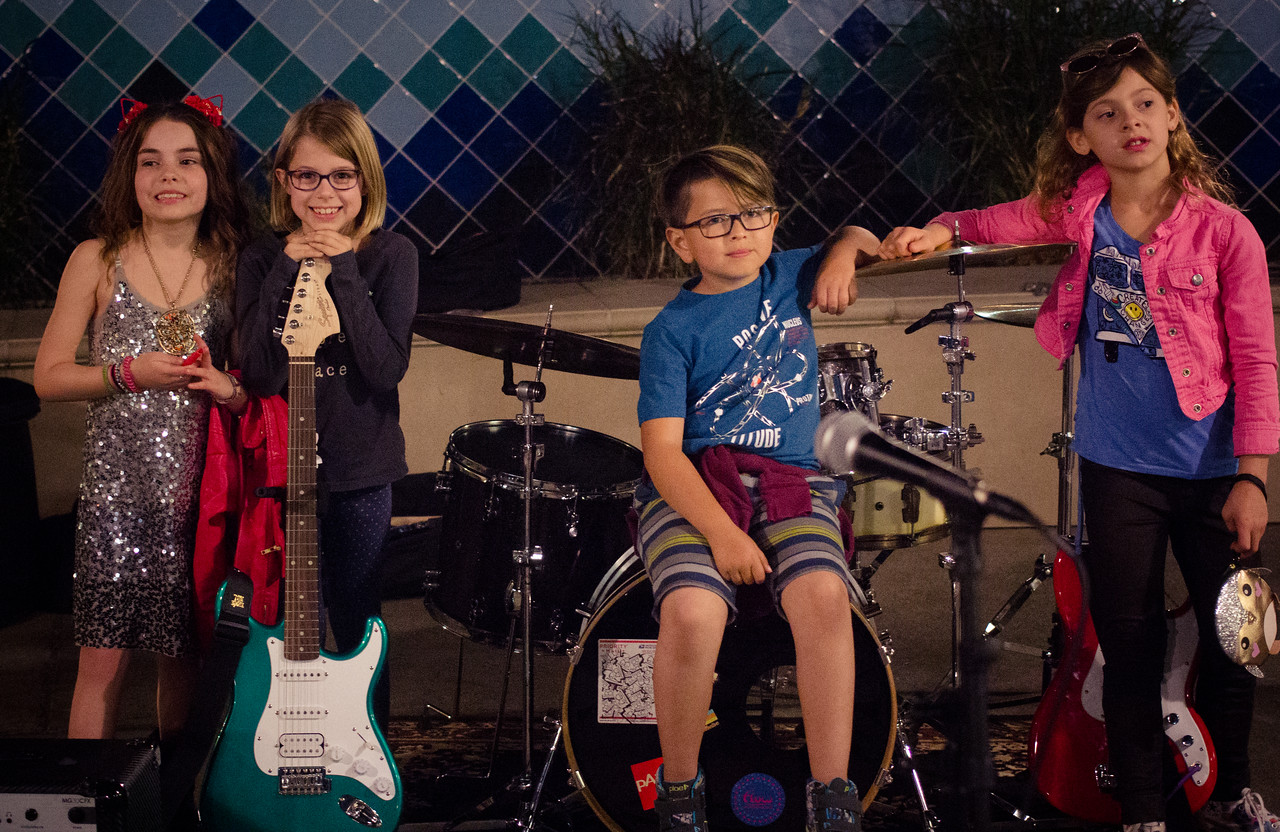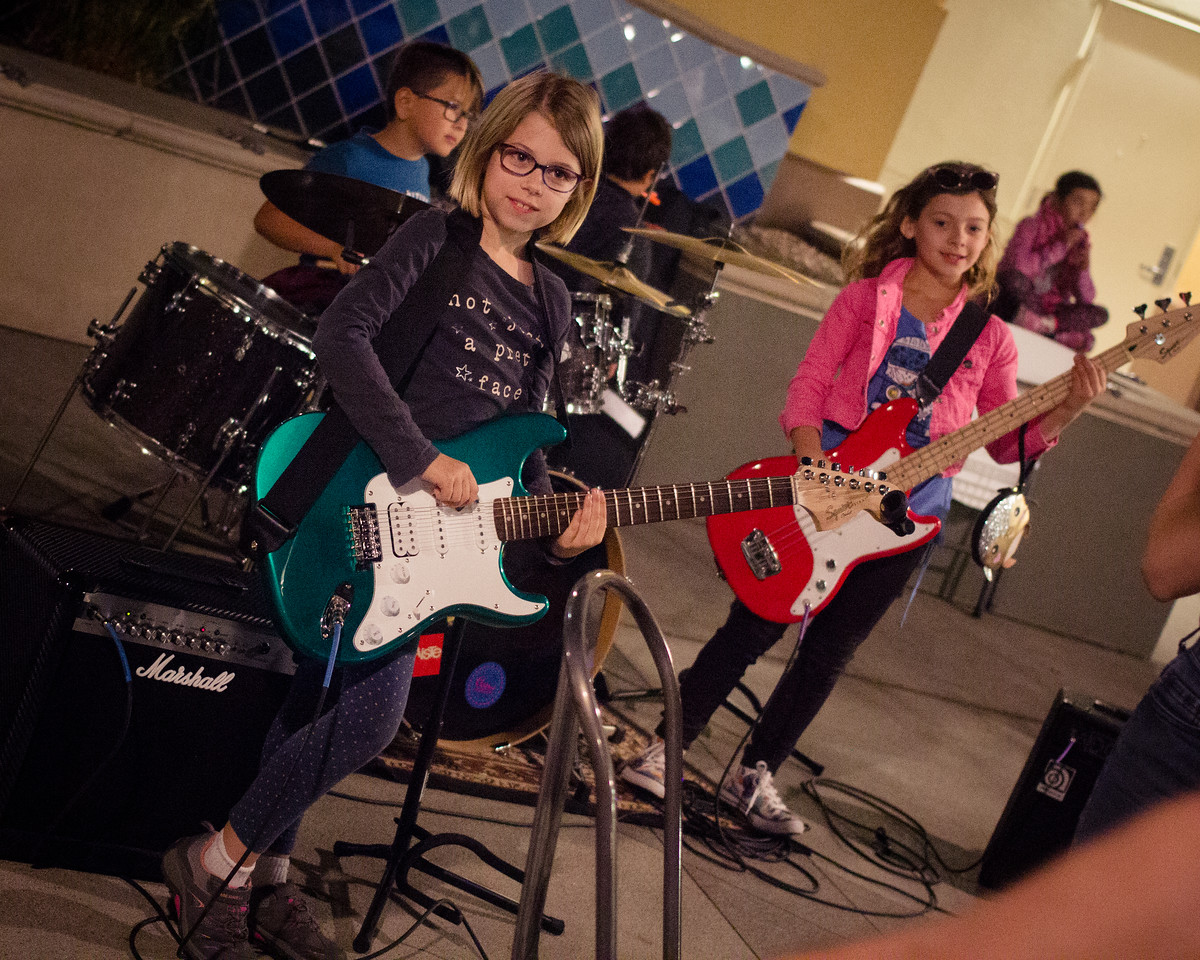 Three Reasons To Enroll At Bach to Rock:
#1- Group Classes Foster Connection & Growth
A basketball player can shoot hoops alone for hours on end until their free throws are perfect, but it is hard to understand how to work together until they play with the team. Music is no different! Like sports, a band builds teamwork, develops social skills, fosters self-esteem, promotes peer-recognition and leads to lasting friendships. That is why B2R encourages private lesson students to join a band or ensemble with other students their age and skill level. 
B2R bands perform at live venues all over San Diego County – such as the San Diego County Fair, Carlsbad Oktoberfest, Encinitas & San Marcos Street Fairs, and others. Group Rock Bands, Glee Clubs, Songwriting Classes, and more offered virtually and in person.
My son has been at Bach to Rock since they first opened.  I can't say enough about it. He has always been very passionate about music, but before B2R, we could never find the right fit for him. Before B2R, it felt like just practice and drill and I could tell he was losing interest.  Since B2R, my son rediscovered his love and passion for playing music and it's hard to get him to put his instruments down…  It is seriously the BEST music studio in North County and I cannot recommend it enough!! – Lisa K.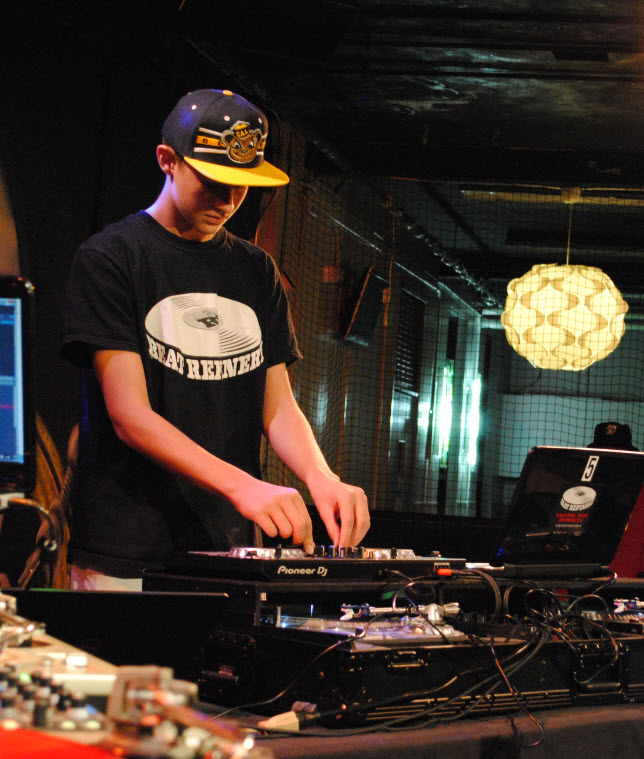 #2- Motivational Lesson Incentives
Students get trophies for sports, participation ribbons for 4-H, and earn patches for Boy and Girl Scouts. But what about music? One of the coolest features we discovered at Bach to Rock is that celebrating musical knowledge through a graduation process provides real incentives to children and propels them further. Once a student passes a level in the three-tiered curriculum system, they receive a plaque, a certificate, and 30 minutes in B2R's state-of-the-art recording studio to record a piece of music! 
#3- High-Quality Musicians Deliver Top-Notch Lessons
B2R Encinitas prides itself on employing traveling, top-notch musicians of all genres. B2R instructors have performed all across venues in San Diego and beyond, including: The Casbah, Belly Up, Holding Company, Humphrey's, and more! Several of our musicians have toured nationally and internationally, many sitting in with famous artists. Heck, our Encinitas Site Director even sang on Gregg Allman's final album, "Southern Blood", and has her music on Showtime's Shameless. Bach to Rock Encinitas strives to create real musicians – the performers, recording artists, DJ's, music producers, rock bands, and concert musicians of the future.
 "B2R is an absolute asset to our community. Their instructors are the best! My son fell in love with playing music because of them. While in-person lessons are the best for kids usually, I was also so impressed with their virtual lessons as well! Thank you B2R!" – Marie C.
Changing the Way Students Learn Music
Whether you are 6 or 60, new to music or a pro, Bach to Rock Encinitas has the perfect lessons for you!  Contact B2R today to learn more!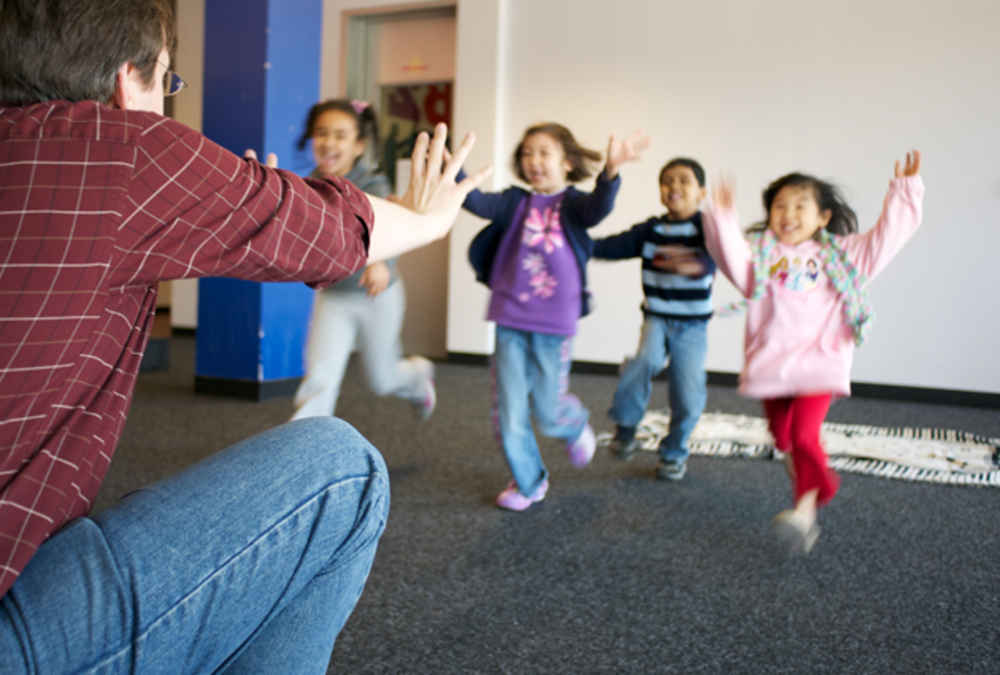 About Bach to Rock
Bach to Rock is a music education school for students of all ages from early childhood through high school and beyond. B2R knows learning music should be fun and students learn best when they play music they enjoy. Weekly ensemble instruction and band formations lead to public concerts, Battle of the Bands and recording sessions in B2R's professional recording studios. Bach to Rock also offers MyB2R, an online dashboard offering customers real-time access to student progress and more. MyB2R provides the ability to track student advancement, schedule lessons, obtain homework and stream over 300 pre-recorded songs to practice at home.
Follow B2R on Facebook and on Twitter. For more information, visit https://encinitas.b2rmusic.com/ or call 760-452-2190.