Once the trick or treating is over and the Halloween Hangover subsides, I go into full-on holiday mode. With the exception of a few pumpkins laying around and foliage decor still up, I start planning Thanksgiving. Which then turns into planning for Christmas because I love love love Christmas and the only way to get there is to get through Thanksgiving. It's November 1st and all my Halloween decor and costumes have been boxed and stored and now I sit here thinking of Thanksgiving. We are lucky to have our extended family here in San Diego, so we don't have to worry about traveling, which I imagine is the most stressful part of the holidays for some people.
Ordering Food vs Cooking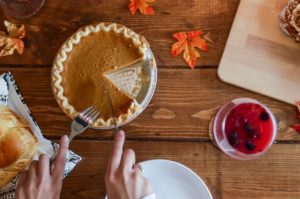 This year is a little different for me. Aside from my 3 daughters and 2 dogs, we are expecting another baby girl in February. Needless to say, I'm a little bit over it this year. My time is limited and my patience is thin, so this year I'm attempting to simplify things for myself. A simple holiday plan. My mom is the cook of the family and prepares most of the heavy entrees: turkey, ham, etc. I usually like to contribute side dishes like macaroni and cheese and a few desserts because I like to bake more than cook. Even though these things are easy enough, I don't want to spend a whole lot of time in the kitchen this year. Less cooking, more eating is my plan this year. While I know that being in the kitchen cooking with family is a memory in itself during the holidays, this year it just isn't going to happen for me. I'd rather order food and desserts from a restaurant or bakery than deal with the crazy lines at the grocery store and hours in the kitchen. I can use the non-cooking time to make different memories with my family like watching football and playing board games without having to stress about forgetting ingredients or keeping an eye on the oven. I have already ordered our Thanksgiving pies from a local baker and now I can relax!
Letting Everyone Wear What They Want to Wear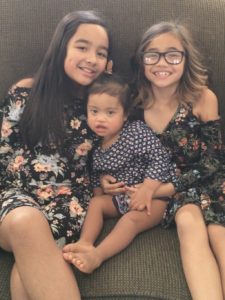 I'm guilty of stressing over outfits. I want all of the girls to coordinate, but not be too matchy-matchy. I'm always trying to plan the perfect fall color palette for Thanksgiving and the right amount of red and green for Christmas. I think of what the pictures will look like, which hairstyles work best for the girls and boots that are both stylish and comfortable. This year, if I see something cute I'll go for it. But at the end of the day as long as everyone is comfortable and happy, then I'm going to be more than okay with that. I'll be close to my third trimester around that time, so comfort is going to be key. Maybe I'll even pitch a sweat pants/pajamas theme. Joey's Thanksgiving pants from Friends is what I'm envisioning.
Online Shopping and Gift Cards for Everybody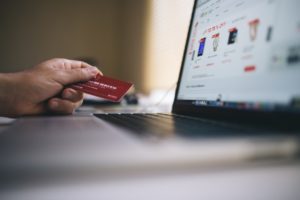 Every year I tell myself to do all my Christmas shopping online and every year I find myself at the mall on Christmas Eve. I am determined this year to do at least 90% of my Christmas shopping online. In order to do that, I plan to make a list of everyone we need to purchase gifts for along with budget and what I intend to gift them. I usually do this anyway, but this year I'm going to try really hard to stick to it. Otherwise, I end up going to the store last minute and picking something random out of desperation. I have never been one for Black Friday shopping, so I'm avoiding that this year and going to check out the online sales that day and also on Cyber Monday. Budget is going to be a big priority for us this year since we still have to prep for baby #4. Teachers and therapists, you're all getting gift cards this year! Somewhere nice and useful, of course.
Gift Bags vs Wrapping Paper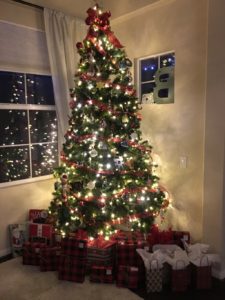 I love wrapping presents. I love perusing the wrapping paper aisles and choosing the perfect coordinating wrapping papers, ribbons, and tags. Most December nights are spent sitting on the living room floor watching my favorite holiday movies and loading up the tree with perfectly wrapped presents. This year, I'll be huge and sitting on the floor is already a hassle for me. So this year's solution? Throw it in a gift bag, stuff it with some tissue paper and continue watching movies. Repeat.
Every year I stress myself out with cooking, decorations and anything holiday related so this year I'm going to try my best to suppress the Type A in me and have a fun, easy holiday season with family and friends. What are some other ways that you simplify your holidays? I could use the advice! Let me know your tricks and tips below!