Mexican Aguas Frescas are among my favorite things to make during the summer. They are refreshing on a hot day by the pool, easy to make, and accompany any grilled meal.
As a child, some of my favorite memories were of going out to eat at our favorite restaurant in TJ and ordering agua de platano. YUP! That's right- banana fruit water? Somehow that doesn't sound right. But, anyhow back to my story of how I fell in love with aguas frescas as a child…
Better yet!
Let's just get to the nitty gritty of these recipes.
Agua de tamarindo is made from tamarind pods, these can be found at your local Mexican grocery store or even on Amazon.
Ingredients: 10 tamarind pods, water, and sugar to taste.
These pods are dry and have a hard shell that must be removed before re-hydrating them.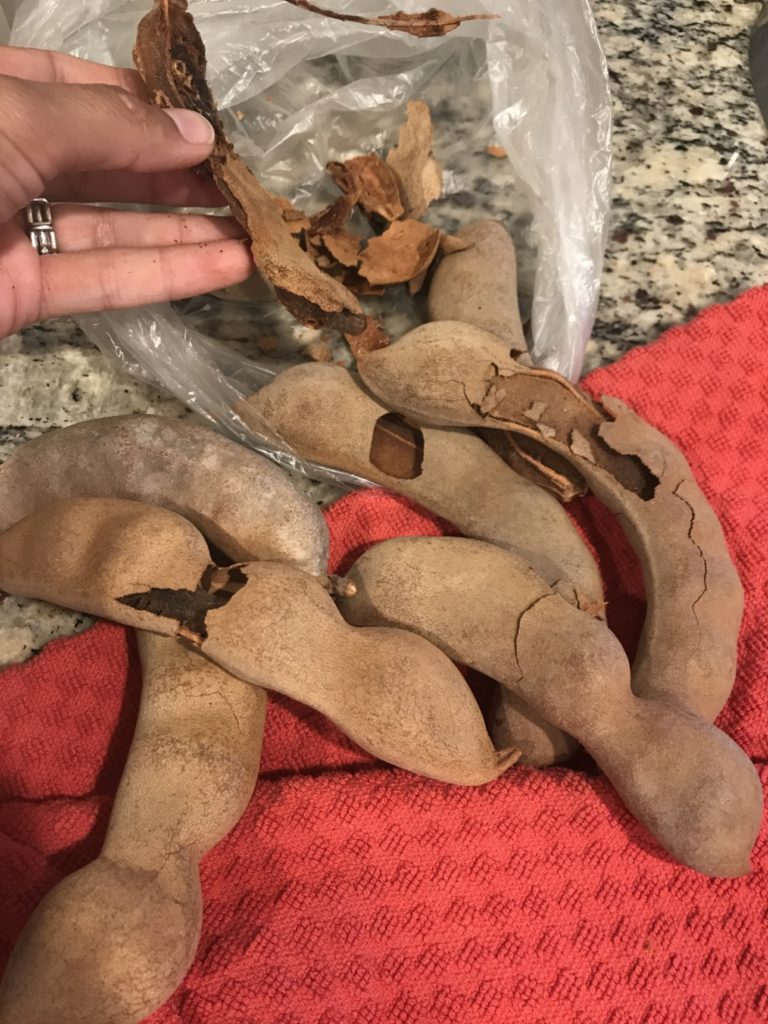 Once peeled, put them in a pot and cover with water (2 cups), bring to a boil, and simmer for about 5-10 minutes. Once the mixture is slightly cooled, pour over a mesh strainer and use the back of a spatula or wooden spoon to push through all the pulp. This step separates the hard seeds and fibrous part of the tamarind from the delicious pulp.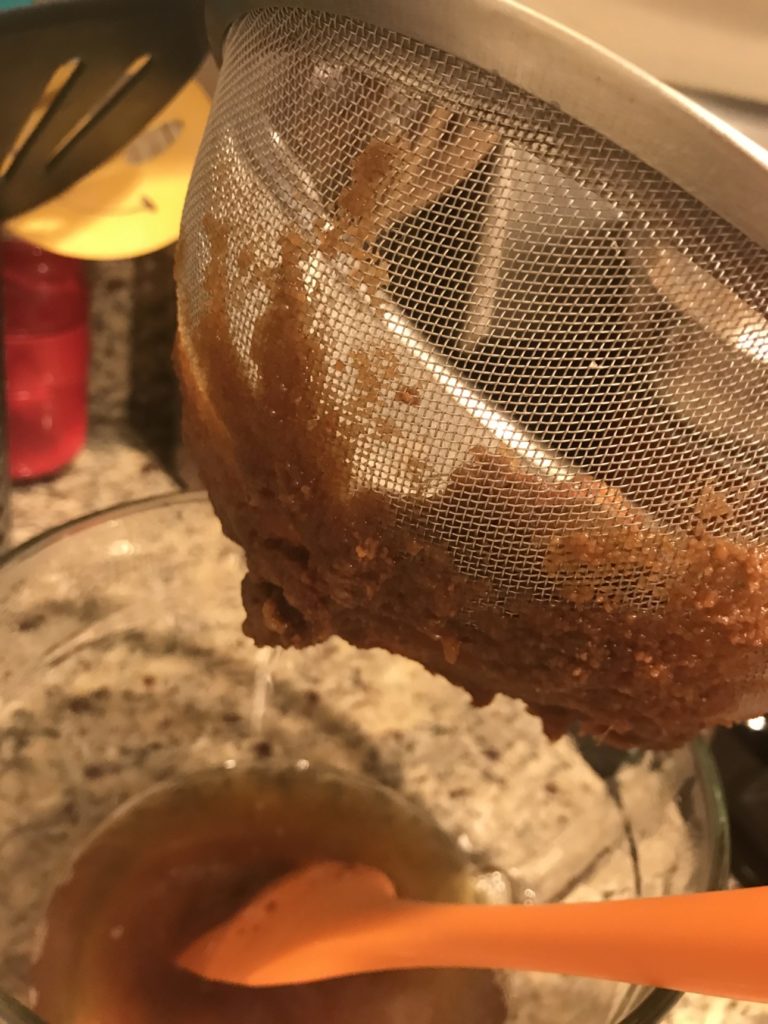 Let cool completely and add water and sugar to taste. For my particular taste I added 6 cups of water and one cup of sugar.
Because tamarind is tart, you must add sweetener to your own taste. Personally I don't really like super sweet agua de tamarindo but I like to even out the tartness. You can add stevia, raw sugar or another sweetener that you prefer.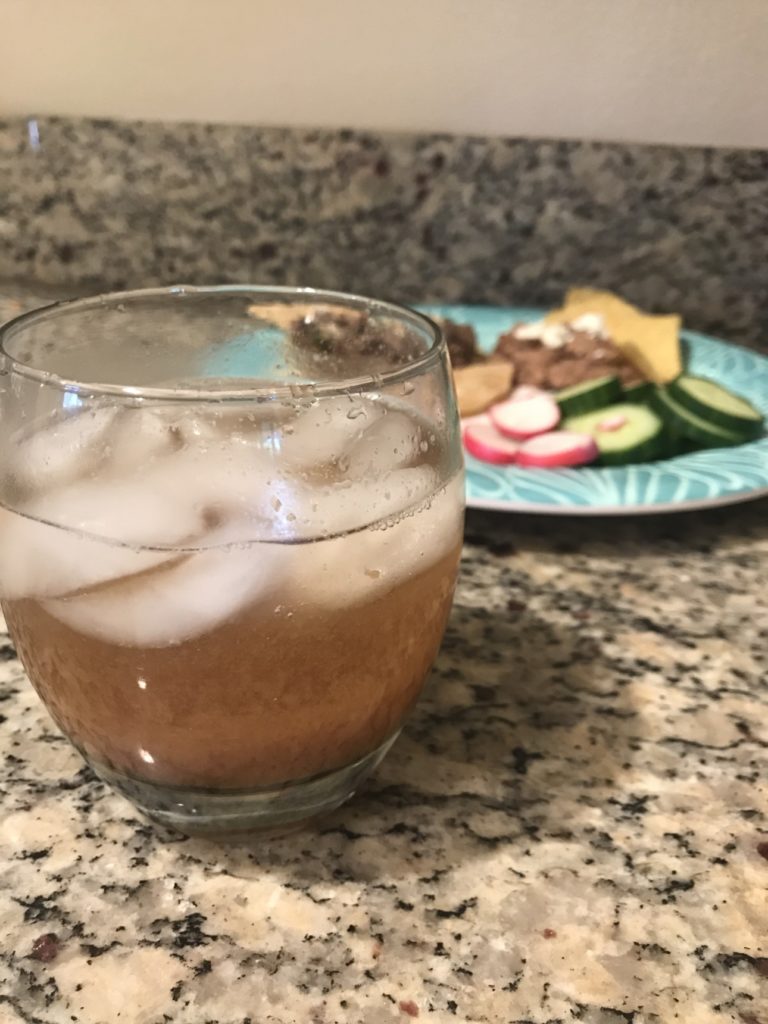 Next up, Agua de Sandia
By special request of a fellow SDMB momma, I made a simple but delicious watermelon agua fresca.
This recipe is by far the simplest one of all and can be made in just a few minutes.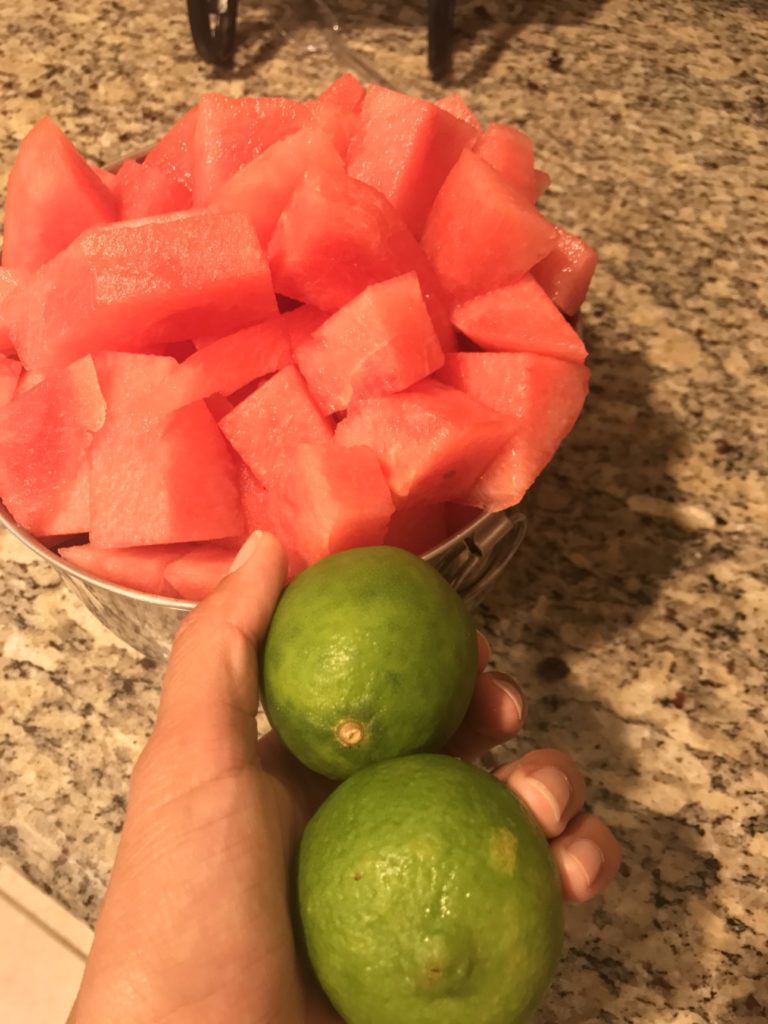 Ingredients: 5 lbs of cubed seedless watermelon, simple syrup, lime juice, and water.
First, make simple syrup by combining 1 equal parts sugar and water. Bring to a simmer until the sugar dissolves and let cool.
Next, cut up watermelon into cubes (5lbs), blend until smooth.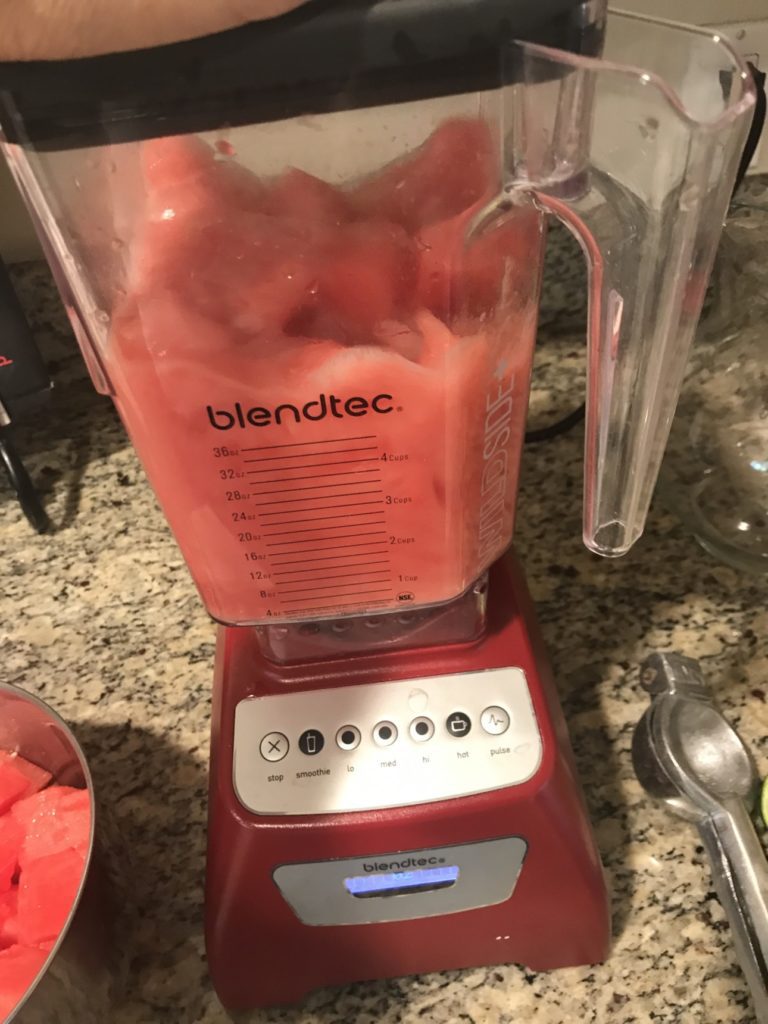 Combine blended watermelon with equal parts water, add juice of 1 lime, (if it's a sad lime with little juice, use two) and simple syrup to taste.
The one catch here is how sweet or ripe your watermelon is. My particular watermelon was very sweet and juicy (I lucked out!). But if yours isn't, adjust the amount of water and simple syrup. I have also made this recipe using honey and, OH MY! It's delicious.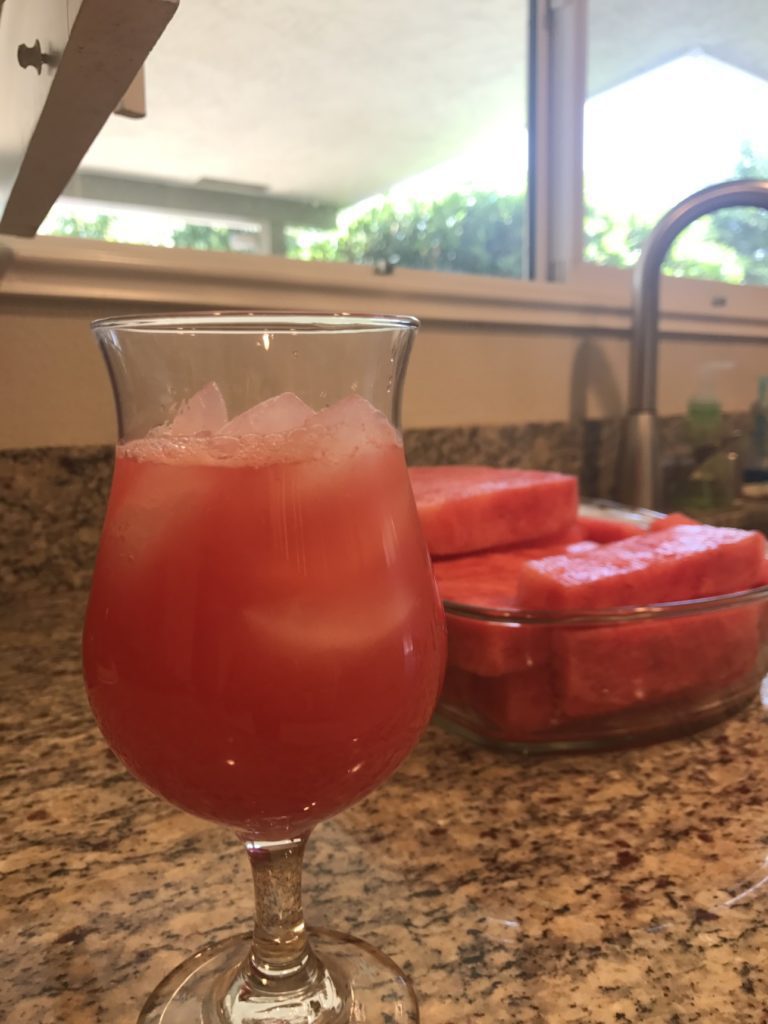 Last on the recipe train is horchata.
This is by far my hubby's favorite Mexican drink. There's something very comforting about the cinnamon aroma. It can be found at pretty much any hole-in-the-wall Mexican food joint, but it's not very difficult to make at home.
Full disclaimer: There are many recipes for horchata; this one is MY way of making it. That said, if you have a different recipe, feel free to share in the comments below. I'd love to see how differently we all make it!
Of all the aguas frescas I'm sharing with you all today, this one takes the longest.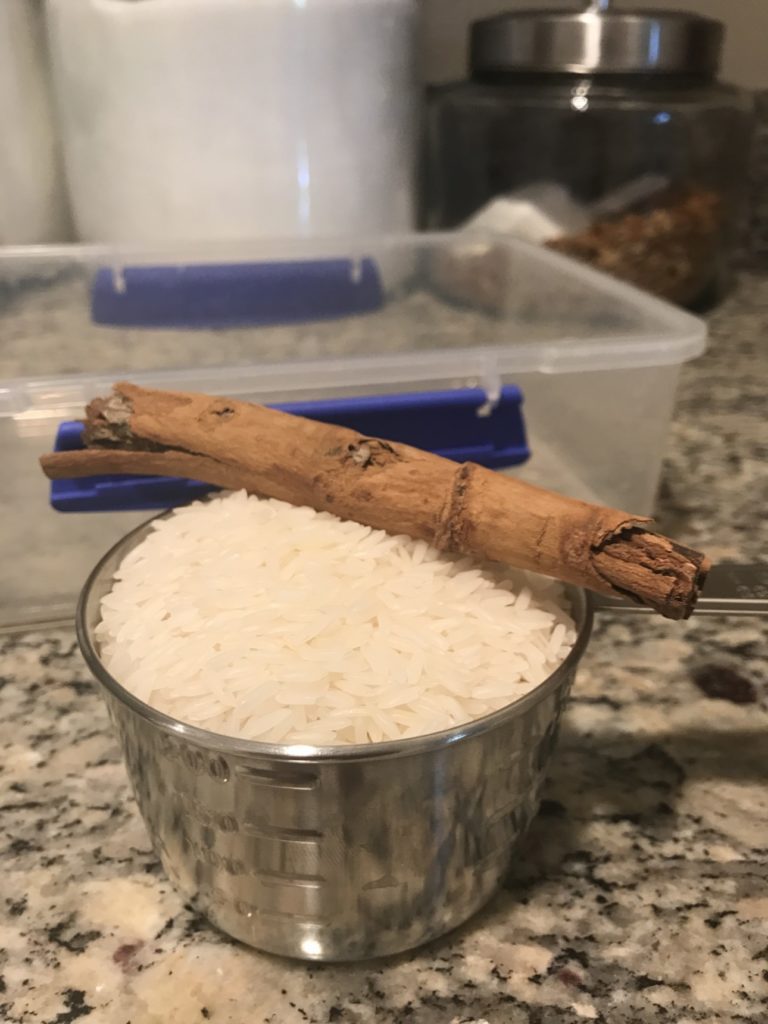 Ingredients: 1 cup white rice, 1 cinnamon stick, 1 can evaporated milk, 1 tsp vanilla, 1 tsp ground cinnamon, water, and sugar to taste.
First we must bring to a simmer 2 cups of water, then pour over 1 cup of white rice. Add 1 cinnamon stick, and let it sit overnight or 8-10 hours. This step is very important, as it will soften up the rice and make it easier to blend.
Next, remove cinnamon stick and add contents to the blender, blend until smooth. Once the mixture is smooth, add 1 teaspoon of ground cinnamon and pulse a few times to mix.
Pour out into a pitcher, mix in evaporated milk, vanilla, water and sugar.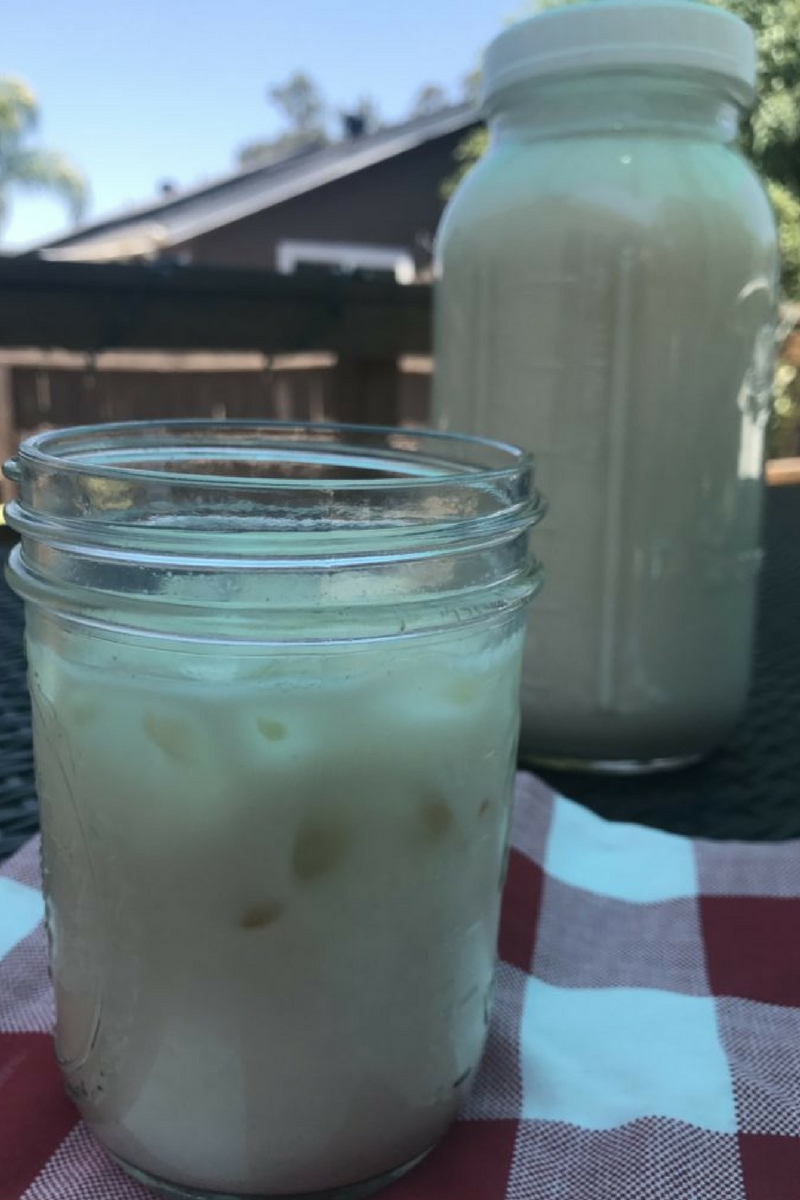 Pour over ice and enjoy!
Aguas frescas translates to fresh waters and while it really doesn't translate the same "meaning", it does translate in how refreshing all of these will be once you make them. Double or triple the recipe for a BBQ, or party, or just to have enough to share.
Hope you enjoy this summer, stay cool and make some of these. Let me know what you think.