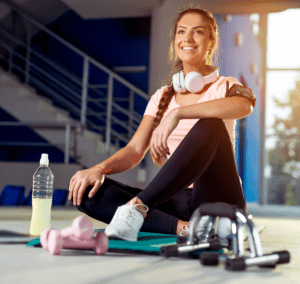 San Diego Moms Fitness Guide presented by Earned Fitness is your one-stop source for finding fitness professionals and fitness services in 2023.
To kickstart your goals for the new year, check out these offers from our Fitness Guide Partners!
Immediate Family Member get 25% off for 3 months.
Free Nutrition consultation for New Members.
Free Trial Class for any new clients.
New Year, New You: One Membership: 3-Month Initial Commitment. This membership provides yo u with unlimited Stroller Strides/Stroller Barre®, Strides 360, Body Back, and Body Ignite classes per week at any location. The Registration fee is $00 (regularly $79) for the unlimited monthly membership. This is the most economical plan if you attend classes more than once/week. Enrollment fee waived (Save $79)
Plunge San Diego
New Members: Join for $1 + Get January FREE
New Year, New You, Starts NOW!
Now through January 31st, you can join Plunge for just $1 and receive the rest of January free when you sign up for any NEW membership! So get ready to revamp your fitness routine, rejuvenate your mind and body, and get ready for a new YOU in 2023.
One Week FREE – No Strings Attached! Discover your potential this year and turn your goals into reality with a 1-Week Free Trial to experience Eat The Frog Fitness training and community. New Accountability Club! Let us help you achieve your goals with our Accountability Club that can help keep you on track for the ENTIRE year.
20 classes for $450 One of their BEST group class specials! Buy for you or your new studio buddy! This offer expires 6 months from the purchase date. No refunds, extensions or transfers allowed.
January Commitment to Self from Jan 9-29th, take 3+ classes a week, for 3 weeks and be entered to win prizes and giveaways! All January, we're offering your first month of unlimited for just $85!
Barre, bootcamp, yoga, pilates – there is so much to try at Aya Fit Studio, and for a limited time they are giving you a chance to try a full month of unlimited classes for only $49! Expires January 31st.