If you missed me on Fox 5 news this morning, here is a run-down of all the tips I shared with our viewers about getting organized!
October is a month jammed full of celebrations and holidays, so why not join in on the fun of getting your home organized for National Get Organized week before the holiday season begins!?
There are many apps that you can use to keep yourself organized with the ease of just using your phone:
The Cozi app. This app allows your family a shared family account in the app so that if you add a doctors appointment, soccer practice, or anything else you want to share with you family, everyone gets notified. You can also add to your personal calendar so that not everyone in your family sees it. There is a grocery list that everyone can add to also! Lots of fun ways to keep the entire family organized with this app.
Old Notepad or Evernote. With the notepad app, you can go old school and jot things down onto your notes as if you would a pen to paper. With evernote, you can be even more organized and break it up into different folders, have details about major projects and even share with other people! You can have it all saved across all your electronics; from your phone to computer to your tablets or ipads.
Some easy-to-implement ways to stay organized around your house:
Shower curtain rings. Easily grab a 12 pack from the Dollar Tree and use these all year round. Keep your tanks neatly hung without taking up a ton of space. INSIDER TIP: use a felt hanger, or those curtain rings will slide around like CRAZY! Then you can transition to your fall scarves when the time comes.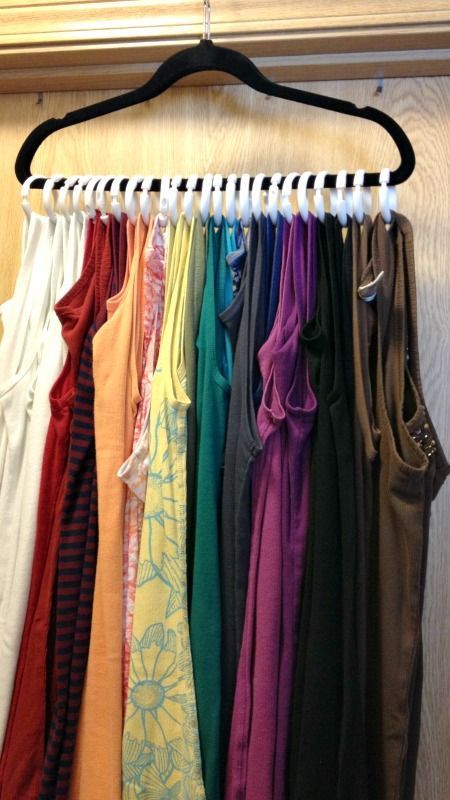 Image credit: The 36th Ave
Labeled jars. Everyone loves some pretty jars. Fill your pantry with them to keep all your goods organized. Labeling them with dollar tree chalk labels keeps it easy to erase the name on it when you replace it with new goods. Or leave the label off! Clear containers make it easy to see what's inside.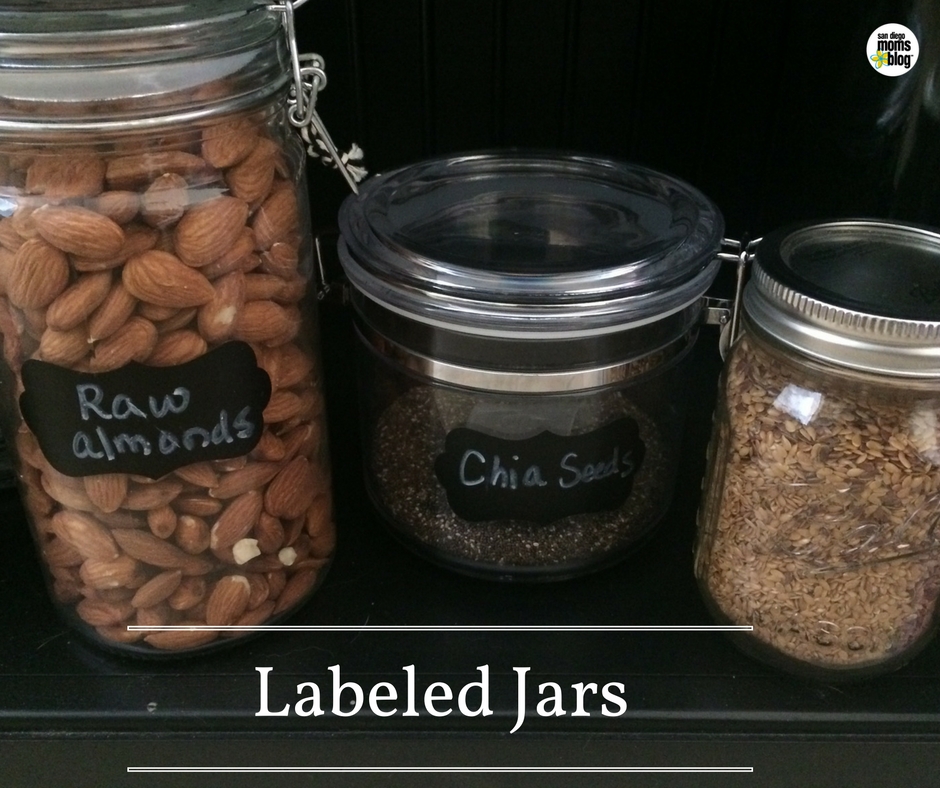 Magnetic spice containers. Fill them with spices and stick them to the outside of your fridge to save some space. I have recommended this one from amazon to a few friends and they absolutely love it! Or you can use and hang the sheet of metal that comes with it so you have easy access to your spices by hanging it right next to your oven. OR, fill them up with your mini crafting items, like beads, brads and other trinkets. These containers can be used for anything.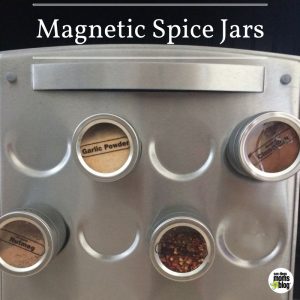 Stackable pantry containers. Again, dollar tree for the win. These stackable containers are a life saver for organizing snacks, and anything that comes in a packet. You are easily able to reach your hand in there to grab what you need, and they easily come apart. If you have a deep shelf in your pantry like me, these are great because you can stack them up and still put smaller items in front of them.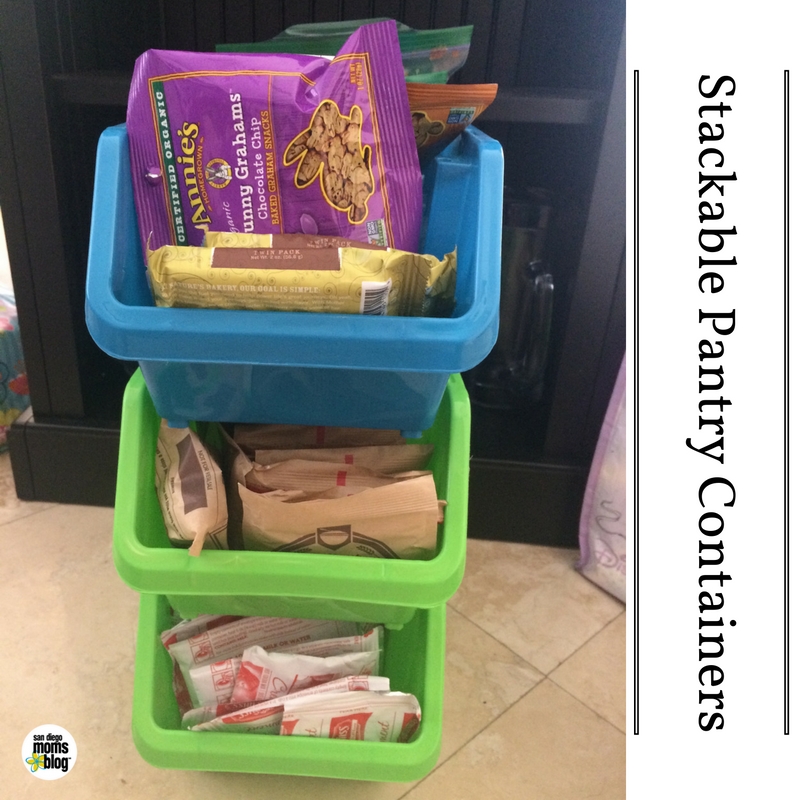 Under the bed clothing containers. These long and flat clear bins are great for storing out of season clothing. For us San Diegans, that just means storing our "winter clothes" for most of the year and pulling them out when it gets around 65 degrees outside.
Inside of the cupboard storage. Paint your cupboard on the inside with some chalk paint. Add some removeable hooks and hang up some of your most used utensils. Write yourself notes of baking conversions on the chalk paint! I love this one because its so easy to keep the things you need most at your fingertips!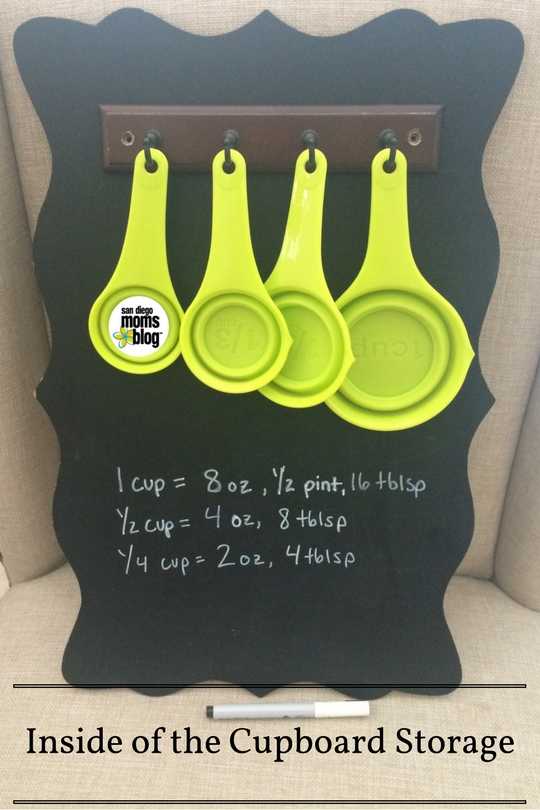 What are some of your go-to organizing tips that you would like to share with us? Let us know in the comments below!