Summer is here and our #SDStaycayGiveaway Series is back to celebrate all things summer. 

We hope our spring #SDStaycayGiveaway Series on Instagram brought a little joy and excitement to your home. As we continue to practice social distancing and it is encouraged to stay home, we thought we would bring it back to help make celebrating at home this summer, well, a little more enjoyable!
Our Spring #SDStaycayGiveaway campaign finished strong with 11 total giveaways and over 30 participating businesses.
For our summer series, we will have 8 giveaway packages that will launch each Wednesday in July.
Packages include: Beach Vibes, Stress-Free, Super Mom, Summer Baby, SoCal Sunshine, Summer Camps, Summer Pickins' and Back to School.
If you are interested in featuring your business, product, or service in our summer series, click the link below for more info or email [email protected]. If you are a reader and want to recommend a favorite summer product, shoot us an email. We would love to hear from you.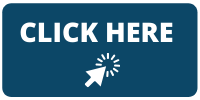 Below is a list of the partners that have already signed up—keep checking back to see all the incredible giveaway items we have lined up.