The Face Your Fears Challenge – A Family Event inspired by the book
Fear Not!
Come one, come all to a face your fears free family event on April 30th in celebration of our very own SD Moms Co writer Christina Furnival and her newest children's book, Fear Not!
Who: You and your kids!

What: The Face Your Fears Challenge – A Free Family Event

When: Saturday, April 30th from 2-4pm

Where: NTC Park at Liberty Station on the grass to the front and right of the playgrounds

Why: So that you and your little ones can see that you are strong and brave enough to make

fear

want to hide!
Anxiety disorders are among the most common mental health disorders.
Even as common as anxiety is, our instinct when we are confronted with something we find frightening or anxiety-provoking is often to back away or run and hide.
But, paradoxically, that can make things worse! What research actually tells us to do to help move past our fears and anxieties is to face them head-on.
Armed with this knowledge, along with a hefty dose of my own anxiety, six years of motherhood with children who have lots of fears, over a decade of experience in the mental health field as a licensed psychotherapist, and two years of a weird existence in an anxiety-laden pandemic, I wrote my newest children's book Fear Not! – How to Face Your Fears and Anxiety Head-On.
Fear Not! – How to Face Your Fear and Anxiety Head-On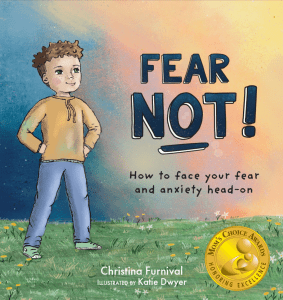 In Fear Not! – available for preorder now and releasing on April 26th – a young, brave boy is bothered by fears that just won't leave him alone. When pushing them away doesn't seem to work, he learns to tackle his fears head-on using three simple steps, with some mindfulness and coping skills along the way. Sharing his newfound knowledge, he empowers young readers to tap into their breath, senses, and skills to put fear in its place. By reading this story your children will learn to "fear not!"
Inspired by my book's release, I am putting on a free community event that will support your children to challenge themselves and find their bravery!
See You There!
So, come on down on Saturday, April 30th from 2-4pm at NTC Park in Liberty Station (on the field to the front right of the playgrounds) to join me, G3Kids, EcoVivarium, and Nature's Whisper as we help children take on their fears, worries, and anxieties, grow in confidence, and learn helpful coping skills with a kids yoga class.
In addition to a super cool obstacle course, a kids yoga class, a reptile experience, and fun coloring sheets, the kids and families will be able to be part of the premier reading of Fear Not! and have the opportunity to buy author-signed copies!
I look forward to seeing you there, meeting you, and watching you and your kids have a great time taking on your fears and anxieties!
The Face Your Fears Event Contributors
Let me tell you a little about the fabulous local companies that are helping make this event so special!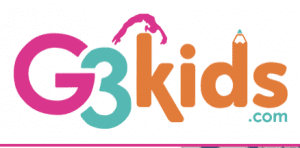 G3Kids is an active play and social engagement family fun center! They offer gymnastics and ninja parkour classes, preschool prep, kid's camps, drop-off care, parties, and much more. Kids learn how active bodies create growing minds through play, friendship building, social-emotional skill development, and forming lasting memories. Located in Pacific Beach, La Jolla UTC, and Point Loma.
Find them at:
https://g3kids.com/
https://www.facebook.com/G3KidsSD/
https://www.instagram.com/g3kidssandiego/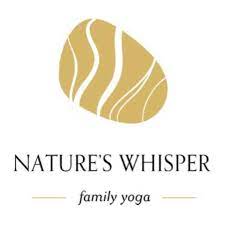 Nature's Whisper and owner Paula Mantilla supports your wellness at every age and stage. They are the only San Diego studio serving your mindfulness, movement, nutrition, education, & community needs from preconception through postpartum!
They support prenatal, postnatal, nursing, babies, toddlers, and their family through yoga, movement, breathwork, mindfulness, and more.
You can find them at:
https://www.facebook.com/natureswhisperstudio/
https://www.instagram.com/natureswhisper/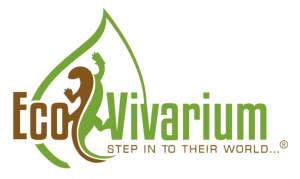 EcoVivarium, one of the largest reptile, amphibian, and arthropod rescues in the US, was formed in 2009 as a nonprofit mobile education service featuring rescued and donated reptiles, amphibians, and arthropods. They traveled throughout Southern California, introducing schools, field study groups, scouts, and communities to their Ambassador Animals. The animals provide a contextual link to the subject matter and spark a real excitement for learning!
In 2015 they launched the EcoVivarium Living Museum with regular public hours, field trips, STEAM Lab programs, and hands-on learning opportunities for private groups, volunteers, and interns.
Each year over one hundred animals in need come through our doors. Some become Education Ambassadors, others are adopted into private homes, and others become Sanctuary Animals here at the museum. EcoVivarium is home to several sanctuary animals. Sanctuary Animals have nowhere else to go if we can't take them. We need your continued support to care for the animals of EcoVivarium.
You can find them at:
https://www.Ecovivarium.org
https://www.instagram.com/ecovivarium/
https://www.facebook.com/EcoVivarium/