My parents have been planning an RV road trip from San Diego to Seattle for months. My niece is turning 2 and I wanted to be there but was on the fence about traveling with my 2 month old son. My husband was going to be out of town anyways so I decided to jump on the $100 one way non-stop ticket home and take advantage of this opportunity for my son to meet his cousin. Once I was committed, I started to plan how I was going to take on traveling in an RV and airplane with a baby.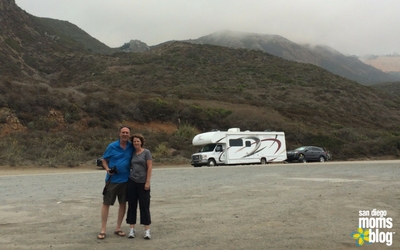 I don't tend to be a worrier but this new adventure brought up a lot to figure out. I decided to pack only the essentials and planned for what I could borrow/buy/leave while traveling.
After 6 days on the road, another 6 nights in Seattle and 1 non-stop flight back to San Diego I figured out what worked and what I wish I would've done differently. Here are some tips for your next adventure with a baby, whether it be by land or air.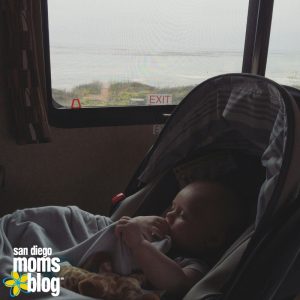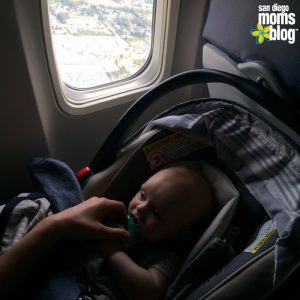 ON THE ROAD
1. Bottle up. If you breastfeed, bring a breast pump and power inverter to be able to pump then bottle feed in the car. This saved us time so when we stopped it wasn't for too long and didn't throw off our mapped out plan for how long to drive each day and where to stay the night.
2. Minimalism. You don't need all the baby gear used at home. For bath time, a towel and travel size baby shampoo are plenty. A baby wrap or carrier will be better for baby to be upright after time in the car seat and pack up much smaller than a stroller. The best place to overindulge is with the road trip snacks. You can never have too many of these. My personal favorites are Trader Joe's dried pineapple rings and honey wheat pretzel sticks.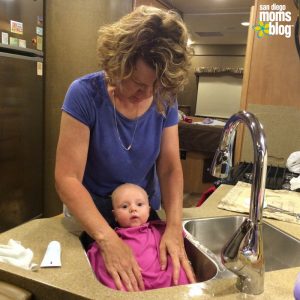 3. Roll with it. The wildfires caused closures to sites we were hoping to see and increased traffic along our route. Life doesn't always go as planned. Instead of stressing enjoy the journey you're on and think of it as a spontaneous adventure when plans get derailed.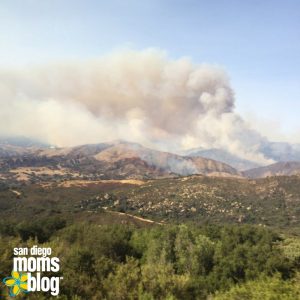 4. Refresh. The reality is you'll need to stop more often to change diapers and keep baby clean. If you don't have a portable changing pad I recommend the Brica goPad since it has a changing pad, pockets for diapers, wipes and bags to store dirty diapers in.
5. Break it up. Don't plan to spend the entire day on the road if you can avoid it. Stop for meal breaks and once you reach the day's destination plan to get some type of exercise and stretching in. It makes the journey much more enjoyable.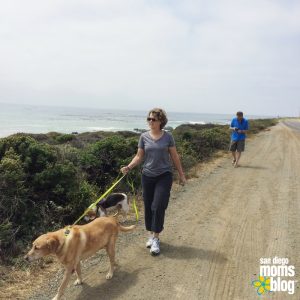 IN THE AIR
1. Unload. Before you buy your ticket check into the airline's baggage policy to see what baby items can fly for free and what the rate for checked bags are. It may be cheaper to pay a little more for a ticket with another carrier if you can unload at the ticketing counter for less. It'll be much easier to not have to carry so much, so strap baby in a carrier for ease getting through the airport and onto the plane. A diaper bag backpack is really convenient to keep your hands free the whole time.
2. Be on the edge. Physically, not mentally. Take an aisle seat in the very back of the plane if possible. This will help you to get to the bathroom easier and stand to rock baby. I've found that most people don't like the back of the plane but it's a great place to be when you need a little extra time getting situated without a line of people trying to get by you and you want to be close to a bathroom. Also, flight attendants are usually more than happy to help when needed so having them close by is a bonus. Some planes only have changing tables in the front bathroom so keep that in mind.
***Ask if your flight is full at the check in counter. If it's not, you may be able to get your car seat in an open seat. Carrying the car seat through the airport makes getting to the gate a little more difficult but you'll be more comfortable on the flight. If you've got a stroller in tow you'll be golden since you can check it at the gate.
3. Be nice. Traveling can really stress some people out. Stay calm, be polite to your fellow travelers and ask a flight attendant for help if you need it. We had attendants take care of getting the car seat strapped in and they brought us extras snacks and drinks. I love my snacks!
4. Dress for success. If you're wearing baby through the airport and on the plane keep your outfit simple with as few layers as possible. Slip ons and sandals are best for getting through security easily. If you're nursing and prefer to be covered I've found loose fitting stretchy tops over a nursing bra are the best. You can slip baby's head under your shirt and unclip without needing to carry a cover or deal with a lot of fabric.
For baby, a romper style outfit with snaps at the diaper area makes changing much easier.
5. Essentials.
If your baby takes a pacifier it will help with getting their ears adjusted to elevation changes. Nursing or a bottle can also do the trick.
I've never been more thankful to have an extra change of clothes than when my son decided to have his first diaper blow out at 40,000 feet in the air. Thank you to every mom who ever suggested keeping a spare outfit in the diaper bag!
A baby wrap for freeing up your hands. My favorite is the Solly Baby Wrap since it's so lightweight and takes up little space when packed. Carriers tend to be a little more bulky.
Don't forget a camera to take photos of the great experiences you'll have together. I used my phone and made a hashtag to catalogue our trip. I plan to print a few chatbooks as a souvenir.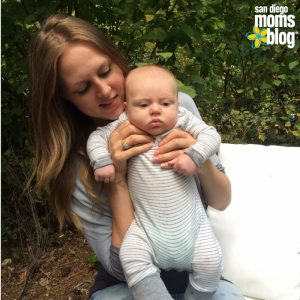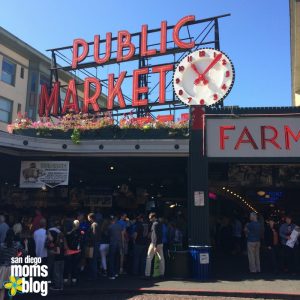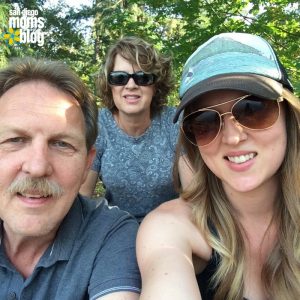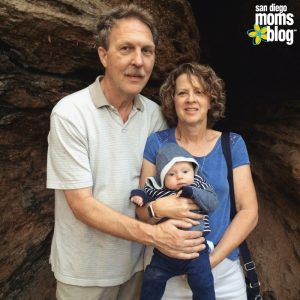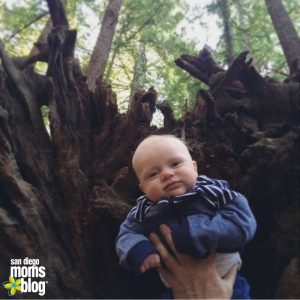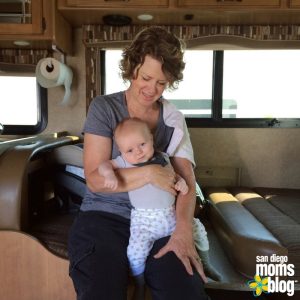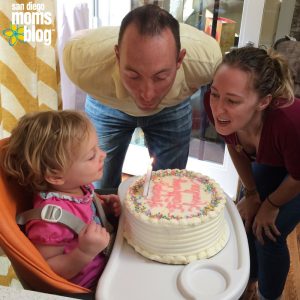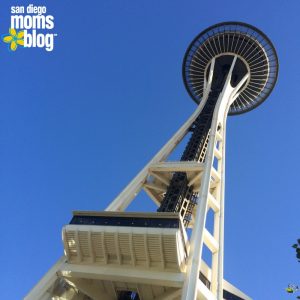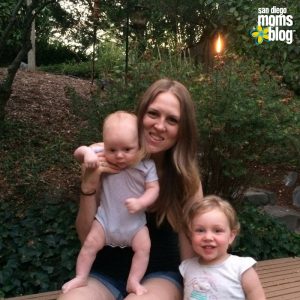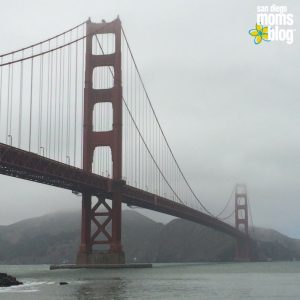 Let us know what you found made your trip more enjoyable!