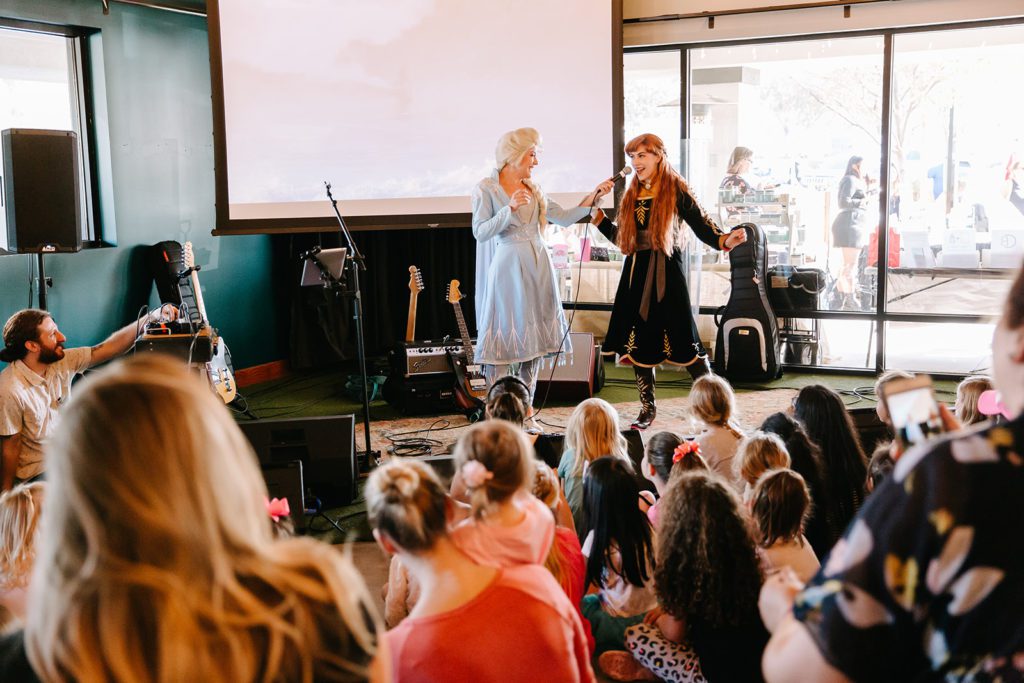 Like Elsa's snowflake flurries, Sip Shop Brunch has come and gone! What a magical event filled with incredible vendors, a gracious host, and unforgettable performances from The Storybook Character Company's Elsa and Anna, who debuted their Frozen II costumes and songs!
Our vendor partners created a sprightly atmosphere which made shopping fun and exciting.
Jessica Vieths with Let's Talks Scents brought her wellness expertise with her cheery display and attitude.
Nicole Douglas with Enjo California introduced her innovative product as a Sip Shop Brunch rookie and she knocked it out of the park! We were so happy to have her.
LaVonnie Moore with SpoonfulOne connected with so many wonderful women to educate on food allergies.
Alexandria Elliott with Scentsy by Alexandria Elliott brought her dreamy display of wax warmers and waxes!
Yvette Gonzales with Kendra Scott graced us with their display of sparkling goodies that are perfect for the upcoming season of love.
Samantha Harris with Content & Connection hosted a photobooth with fun props! If you need social media, she's your girl!
Tracie Rosales with Makeup Artistry by Tracie set up her gorgeous table for makeup touch-ups! If you need a glam squad, look no further. Tracie is your girl!
Lauren Henderson with LH Creative Design, another SSB rookie, graced us with her gorgeous prints and Intentional Living Planner. I personally bought one and LOVE IT! Shop HERE to receive 25% off The Intentional Living Planner.
Renee Marie from Renee's Book Corner is a SSB staple and brought her corner to life with her fun display. My girls love her easy-to-read AND inspiring books!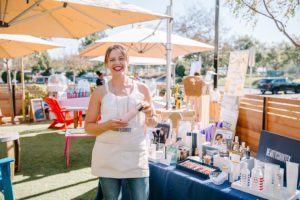 Jen Duronio of Positively Zen, our BeautyCounter maven and another SSB staple, reached local mamas with her clean beauty and confidence!
Naomi of Amy Hsiao of Hsiao Law, PC – Your Personal Lawyer for Life hosted a table to introduce their estate planning services to our mamas.
Gisselle of Snowie Icy Desserts brought her colorful Hawaiian Ice and Cotton Candy and BOY, was that a HIT!
Baja Jerky brought their amazing taste of jerky to Sip Shop. With mouth-watering tastes and fun packaging, it's no doubt this new company will be successful! Shop Baja Jerky and use FLAVOR20 for 20% off your purchase.
Emma with Style On The Go presented trendy, fashionable finds too gorgeous to pass up!
Kimberly with Color Street hosted her first SSB table and brought a gorgeous display! Her nail goodies are always a fave!
A few months into her new business, Natali of Launa Creations blew me away with her creativity and her sweet demeanor! Her custom designs and eye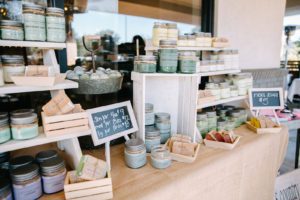 for detail is exactly what makes shops like her so precious!
New SDMB friend Annette of Rodan + Fields with Annette G connected with locals with her highly-effective skincare products and knowledge!
Nica of Nica's Country Candles high-quality and homemade candles were a cherry on the top of our vendor list! Her fun spirit and creative display is one I hope to see in the near future!
I am truly humbled by all these amazing shops! Special thanks to Mark, Jamie, and Kristin from My Yard Live for hosting us, Jennifer and her team from The Storybook Character Company for gracing us with their magic, & Geena Crawford Photography for perfectly capturing the event.