Suddenly, Airbnb's have become one of the best ways to travel in a coronavirus world where everyone wants to avoid crowds (and other family members), stay in nature as much as possible, and get a change of scenery for the holidays.
I'm a continuous traveler with my
family of six
as we work and school remotely. This year, we have traveled widely across many countries, working with
Adventure Clubs
and
Adventure Family Journal
. We've explored Montenegro, Greece, Ireland, Scotland, England, Wales, and we have stayed in over 20 Airbnb's this year. We are very careful about COVID safety and have found ways to travel that keeps both us and those around us as safe as possible.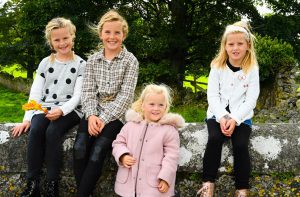 We are currently in London and are heading to Austria for the holidays (whoop, whoop!) Needless to say, we've learned a lot about how to best use the Airbnb market, including getting the best possible bang for our buck. I hope this guide is helpful to you as you plan your holiday travels!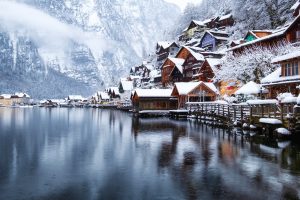 AIRBNB GUIDE
OVERVIEW
Use the app, not the website
Look closely at the photos
Read the descriptions and reviews
Negotiate the price
Opt for self-check-in / check out
Be considerate
Leave positive reviews
USE THE APP, NOT THE WEBSITE
I've found that using the Air B&B website is cumbersome and it takes a long time to navigate. But once I downloaded the app to my phone, I found the whole thing much more user-friendly.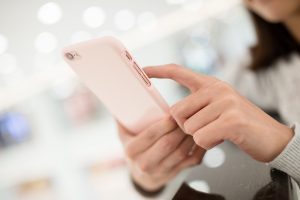 LOOK CLOSELY AT THE PHOTOS
I always start with the photos! Looking carefully at the listings' photos reveal little things that the description often leaves out, such as artwork on the walls that are not child-appropriate, or dangerous areas such as balconies, spiral stairways, or hammocks. When traveling with kids, this stuff matters greatly.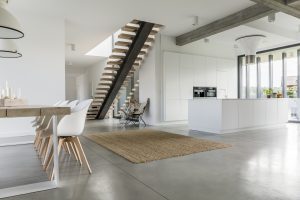 READ THE DESCRIPTION AND REVIEWS
If I like what I see in the photos, I move on to the description. Carefully reading through a description usually tells me things like how far it is to major attractions and reveals things about the place are fine for a young adult, like "an easy 30-minute subway ride into the city," but are not fine for a family with small kids. Also I get a sense of how pedantic or welcoming the hosts are by reading the tone of their description. This can be important if you've got kids who might possibly break something or be a bit too loud.
The reviews also highlight things, such as guests saying the place has noisy neighbors, or the home is actually really run down, or the host is unkind to guests. I always read at least five reviews of a place before booking it, starting with the most recent reviews.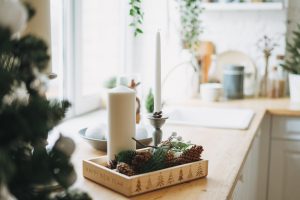 NEGOTIATE THE PRICE
Yes, Airbnb rates are negotiable! In general, I'm able to negotiate between 30 – 50% off the listing price, at least this year, that is. This is how you can do it too:
1. Curate about 10 possible stays in the area where you want to go by favoriting ones you like and adding them to a list and add a label, such as "Chicago."
2. Click on a listing. Go down to the middle where it says "contact host" and send them a private message with an offer of what you can pay, along with a compliment about their place.
3. You can use this same offer and copy/paste it as a private message to each of the ten hosts. Be sure to use their first name so that it's a personal note.
4. Conduct negotiations. Typically out of 10, at least two say yes to my offer, and then I pick the one I like most.
Side-note: Sometimes I offer to promote their place in an upcoming blog or Instagram post, or offer professional photography for their place if it seems like they need it. These in-kind gifts can be valuable in a price negotiation.
"Always negotiate the rate of your Airbnb if you are looking to save money."

OPT FOR SELF CHECK-IN / CHECK OUT
In these times of COVID, I always use the filters when searching for a place to stay and click "self-check-in." This gives me minimum human to human contact, protecting our family and the host. It's also less of a juggling act regarding logistics of meeting up to exchange keys and so forth.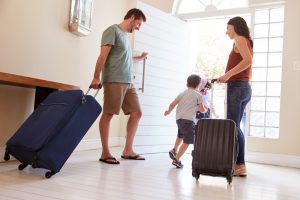 BE CONSIDERATE
Be aware that the hosts are also deeply concerned about the virus, and their cleaners are too. We always wipe everything down well before and after we stay in a place. And we try to leave each as spotless as we can. Usually, we travel with large black trash bags, and when we are about to check out, we strip the bedding on all the beds and put the linens into the trash bags, and place the bag near the washing machine or back on top of the beds. That way the cleaner isn't handling our personal linens too much. It shows respect to all those involved.
I also carry a small pack of blank note cards and envelopes, and I leave a short, hand-written thank you note to the hosts. These small touches always land us a great review on the app. Yes, hosts write about guests too!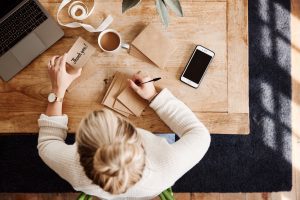 LEAVE POSITIVE REVIEWS
It's a personal preference, but I only want to leave a trail of kindness and a good track record of complimenting and thanking hosts. If I don't like a place, I let the host know privately what needs to be improved, and ask them to consider fixing it. If they agree to fix it, I don't leave a negative public review. They deserve a chance to get it right.
Your reputation on Airbnb follows you, and often during a negotiation, a host will see what I've written about other hosts and give me the deal based on the fact that I'm always kinds and respectful to the hosts.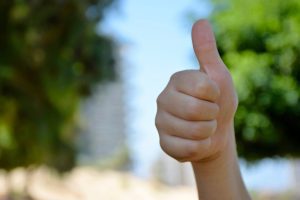 STAY SAFE & HAPPY HOLIDAYS
I hope these tips have been helpful as you plan your travels. If I can offer any form of assistance about traveling or educating kids remotely, please reach out and let me know. Stay safe and have happy holidays!