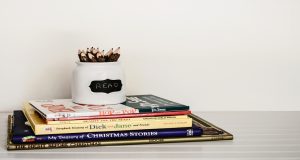 Time to read
As parents, we all want our children to do well in school. We hope they find a subject they'll enjoy. Of course, some subjects come easier than others. Then there is the notorious reading battle when we have to nag, or bribe, our child to complete 20 minutes of reading time.
Often it's a struggle to get your children to read. Especially when other things appear more entertaining like television or video games.
I have two daughters. The 11-year-old is an avid reader, and the 9-year-old is not a fan. I've had to figure out ways to encourage, and not discourage, her reading.
Here are some ways to help your child pick up a book.
Allow your child to choose a book they want to read
I often struggle with this. I have my mindset on what I think they should read instead of allowing them to take the lead. Going to a bookstore and guiding them helps. Agree on a top 5 and have them select the final one. You'll feel good, and they will get excited about picking it out themselves.
Find a reading spot
As adults, it is easy for us to make some coffee or tea then curl up on the couch with a book. Kids often need a special zone. Make a space that is inviting for your child. Place a bean bag or reading chair in the corner of their room. Have a lounge seat or rocker outside and they'll enjoy the fresh air at the same time. Now they have two comfortable areas to choose from.
Stay consistent
When you read one day but not again for two days, it slips away. Use a timer and make a set time each day for reading. Once it becomes a routine then the battling will lessen. Purchase a reading timer as a way for your child to feel in control. They set it, read, and feel accomplished.
Be an example
Children often do what we do and not just what we say. Read along with them. When they pick up a book, pick up your own book. If your kids are open to it, read a bedtime story out loud. They'll get to hear you read and make a memory at the same time. We still love Berenstain Bears in our home!
It's OK to reward
It's nice to be recognized for a job well done. Set up a chart and keep track of minutes spent reading or books finished. Giving a child something to look forward to is always good motivation. Hey, ice cream anyone?!!
There are many helpful reading options. Amazon has book selections by age. Literati is a membership book site and you pay for only what you keep. Your child will love receiving a special box each month in the mail. Epic is an online reading site. You can personalize by their age and reading level.
Build confidence and keep reading.