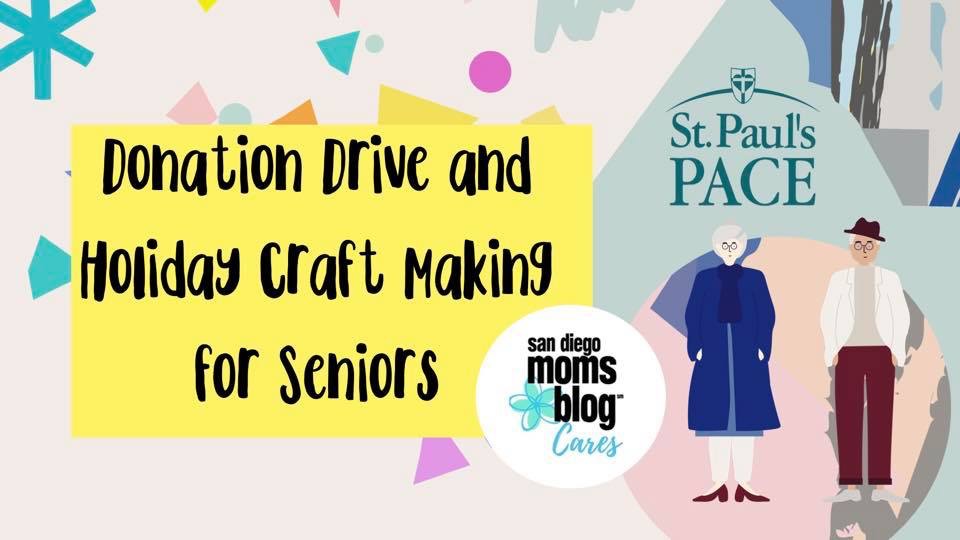 SDMB Cares will be partnering with St Paul's Senior Services for our November 3rd volunteer event from 10am-12pm. We will be at their Chula Vista location, St. Paul's Plaza, in the Activities Room on the 3rd floor.
St. Paul's Program of All-inclusive Care (PACE) provides senior care for adults in San Diego over 55 years of age who are living with chronic illness or disabilities and need coordinated medical care to continue living as independently as possible in their home and community.
We will be hosting a donation drive and making holiday ornaments/crafts for the PACE seniors who live at home. We will also have the opportunity to meet the seniors who live at St. Paul's Plaza and shine some light and joy on their day. Depending on their physically abilities, we will have the kids make the crafts with them, or we can visit and just let them know they are loved.
Please bring as much as you can as far as a donation from the items listed below, plus the $5 ticket per family.
The following items are needed to meet the basic needs of San Diego's most frail, low-income seniors:
Food gift cards (Vons,
Albertsons, anywhere that
sells food)
Canned / non-perishable foods
Cleaning supplies
Laundry detergent
Fabric softener
Dish sponges
Paper towels
Toilet paper
Blankets
Kleenex
Socks
Sweatshirts
Trash bags
Denture cleaner
Eye glass cleaners
Hygiene care items:
– shampoo
– body wash
– deodorant
– toothbrushes
– toothpaste
– hair brush/comb
– razors
– shaving cream