October is National Domestic Violence Awareness Month and we are excited to be partnering with Home Start for the entire month of October. SDMB Cares will be supporting Home Start's Communities in Action Program (CinA), which helps families move toward safety, empowerment, and connection by providing tools and increasing options for self-determination, financial independence, and healthy choices.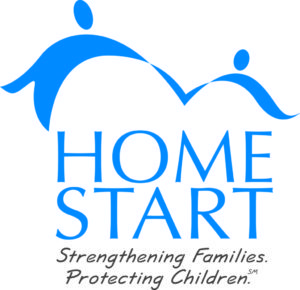 We will be hosting two Hygiene Kit Drives in two different locations on two different dates listed below to support their Communities in Action Program. These events are meant to be focused around the entire family coming together and teaching the value of volunteering and giving back at a young age, and this event is good for kids of all ages.
Hygiene Kit Drive
Saturday, October 6th from 10am-12pm at Home Start Headquarters
(5005 Texas St, Ste 203, San Diego, California 92108)
RSVP HERE
Hygiene Kit Drive
Saturday, October 13th from 9am-11am at Eastlake Church
(2355 Otay Lakes Rd, Chula Vista, California 91915)
RSVP HERE
Please RSVP for ONE parent only ($5), and then we ask that you bring the following travel-sized items.
Please bring at least TWO of each item OR there is an option when you RSVP to donate $20 and we will buy the travel-sized items in bulk. This ticket is only available 3 days prior to the event.
Basic Hygiene Kits
Travel-size shampoo
Travel-size liquid or bar soap
Travel-size deodorant
Travel-size toothpaste
Travel-size toothbrush
Travel-size lotion
At the event we will:
Collect and sort all of the supplies
Pack the hygiene kits
Make cards with positive messages of affirmation and support, perfect for small kids
San Diego Domestic Violence Stats

San Diego County has an estimated population of over three million residents, making it the second most populous county in California and fifth in the nation. The prevalence of domestic violence (DV) in the region is demonstrated by the number of incidents reported to San Diego County law enforcement. In 2017, a total of 17,306 DV incidents were reported to law enforcement, a 4 percent increase from 2016 (16,719)[1]. In a sample study of 100 DV incidents reported to the San Diego Sheriff Department, children were present in 37 percent of the cases[3].
How Home Start Helps

National data confirms Home Start's experience that homelessness and DV are companion problems. Housing instability is four times more likely for women who have experienced DV compared to other women[2]. Of the young women who are homeless or at risk of homelessness and pregnant or parenting, served through Home Start's current housing programs, approximately 100% have a history of experiencing and/or witnessing DV. Many have children, making DV a driving factor of the swelling population of homeless families in our region.
More Ways to Get Involved
We are so excited to be sponsoring the Home Start's Hallo-Wine Fall Festival. Held each October in recognition of National Domestic Violence Awareness Month, the event raises funds to provide critical assistance to vulnerable children and families throughout San Diego County.