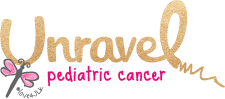 We are so excited to be sponsoring Unravel the Night, San Diego again this year, set for November 17th at 6PM. Through our SDMB Cares efforts in October we raised $1,000 for Unravel Pediatric Cancer in support of National Pediatric Cancer Awareness Month, and we are thrilled to continue our support efforts through their annual event Unravel the Night, San Diego.
Building off the incredibly successful and wildly fun Mama's Night Out events, Unravel The Night San Diego is the first co-ed fundraiser focused on bringing awareness and raising money for Unravel Pediatric Cancer! Get ready for the same great time you've come to expect from the San Diego Unravel team, with free food, drinks, raffle and auction prizes, even some casino-style gaming excitement!
Grab your girlfriends and get a group date night together – come in your "California Cocktail" best – they have the Mamas AND the guys covered at this event, you will all have the most fun you've ever had for a great cause!
$5 OFF CODE for VIP & GA Tickets
SDMBVIP & SDMB



This year we are excited to have Unravel Pediatric Cancer founders Libby and Tony Kranz, along with special guest speaker, Mr. Nick Vitanza, Attending Physician, Cancer and Blood Disorders Center, Seattle Children's and Fred Hutch research lab.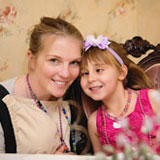 Libby Kranz
Keynote Speaker
Libby serves on the board as one of Unravel's co-founders. She is a teacher turned stay-at-home mom .. who has always enjoyed helping people by sharing her life experiences. Whether it was infertility and miscarriage… adoption or a child with celiac disease, she always found purpose this way. It came naturally to continue that as a mom to a child with cancer and surfacing and raising a family after the loss of that child.
"Jennifer was my daughter… our firstborn. When you parent a living child you do whatever you can to protect them and as a parent to a child in heaven, you do whatever you can to protect their memory. Unravel… specifically my blog allows me to do that. Raising both awareness about the facts of pediatric cancer and money to help the researchers I do for my surviving children. Jonathan, Nicholas, Charlotte and Bridgette… Because I now know it could be them… their best friend or the children I hope they are blessed one day to have. I hope one day that Unravel will not be needed because change will have happened.. but until then.. until there is a cure I will be here."
A portion of the evening's proceeds will also go to Kira Stanley and her family. Kira is a 17-year-old student and surf instructor from Encinitas. Kira was diagnosed with DIPG in November of last year and is currently undergoing treatment. Kira's Facebook page is Kirasupdates.