5 San Diego Locations That Just Reopened
Welcome back, friends! While it's unfortunate that these locations are not operating in complete normalcy, the new normal is shaping up; most locations are offering minimal capacity or private experiences which has been quite delightful in our experience thus far. We highly recommend checking to ensure the location of your choice remains open before making your trip, as conditions are subject to change. Have fun, enjoy, and bring your mask. You are sure to enjoy a day out this Summer unlike any other summer before!
San Diego Zoo / Safari Park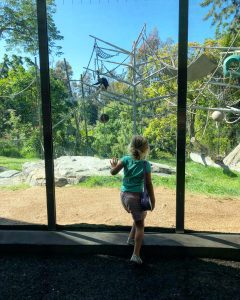 We were thrilled to hear the San Diego Zoo has reopened at 50% capacity. Changes? Walking up to the entrance of the zoo you will find social distancing stickers on the ground to remind you to stand in line 6ft apart from other guests. They will take your temperature upon entering. Also, a mask is required for those aged 2 and above. The Zoo is also selling masks within the park.
Current San Diego Zoo/ Safari Hours: 9 AM – 6 PM / Wknds: 9 AM – 8 PM
Birch Aquarium
Welcome back, Birch Aquarium! Those La Jolla coastline views were certainly missed by all, and we are happy to be able to see them again beginning July 4th; especially due to the newly opened Shark Café. What do you need to know? The meals must be ordered online in advance, and seating is limited to 60 minutes. The good news is that my kids won't sit more than 10 minutes (ish), so we wouldn't be taking up much of their time. Strollers are welcome but cannot be stored anywhere and must be taken with you at all times so perhaps bring a carrier if this is an issue for you. Masks required. Make sure to purchase your tickets ahead of time, online, as you have to reserve a specific time slot. Enjoy your time!
Birch Aquarium Hours: 9 AM – 5 PM Daily + Shark Café Hours: 9:30 AM – 3:30 PM
Old Town Model Railroad Depot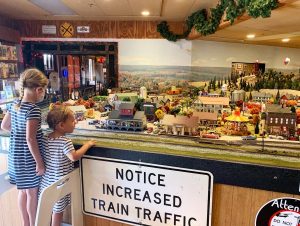 It's been months since the Old Town Model Railroad Depot has opened its doors but as of July 2, they are now open for private experiences, one family at a time. Each family will enjoy a 45-minute time slot and must reserve their experience and time slot ahead of time online. Enjoy 2,000 sq. ft. of space all to yourself as the train conductors give you a private tour of their facility. Enjoy a scavenger hunt with your kids as you find specific animals, cars, and Disney characters within the model towns. Masks required for ages 2+.
Old Town Model Railroad Depot: Thurs-Sun, 11 AM-5 PM
USS Midway Museum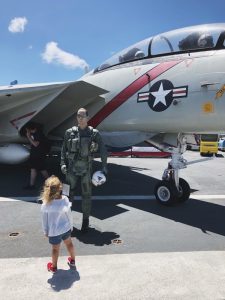 The iconic and historical naval aircraft carrier, the USS Midway, is now reopened to visitors. As with most locations now, you will need to purchase your tickets online and reserve a date. Facial coverings required, and be sure to bring your own headphones or earbuds if you plan on enjoying their audio tour. All purchases are via credit card, and only pre-packaged food is for sale while onboard.  The theatre, simulator, and Virtual Reality experience remain closed at this time. Members do not need to reserve tickets online in advance. Have fun and enjoy the beauty that surrounds you while on San Diego Bay. https://www.midway.org/reopening/
USS Midway Museum Hours: 10 AM- 5 PM daily
Balboa Park Museums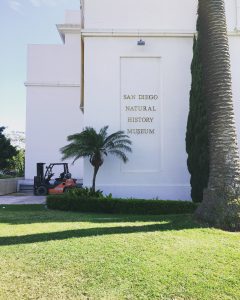 While I have loved walking around the park when the museums were closed (Palm Canyon is a favorite walking spot of ours), we are thrilled that the museums are opening up again, to include: the San Diego Air + Space Museum, the San Diego Automotive Museum, the Fleet Science Center and San Diego Natural History Museum, and the Japanese Friendship Garden. As of July 4, the San Diego Model Railroad Museum, San Diego History Center, and Museum of Photographic Arts will all reopen as well. Welcome back, Balboa Park!
Balboa Park Hours and Updates found here.