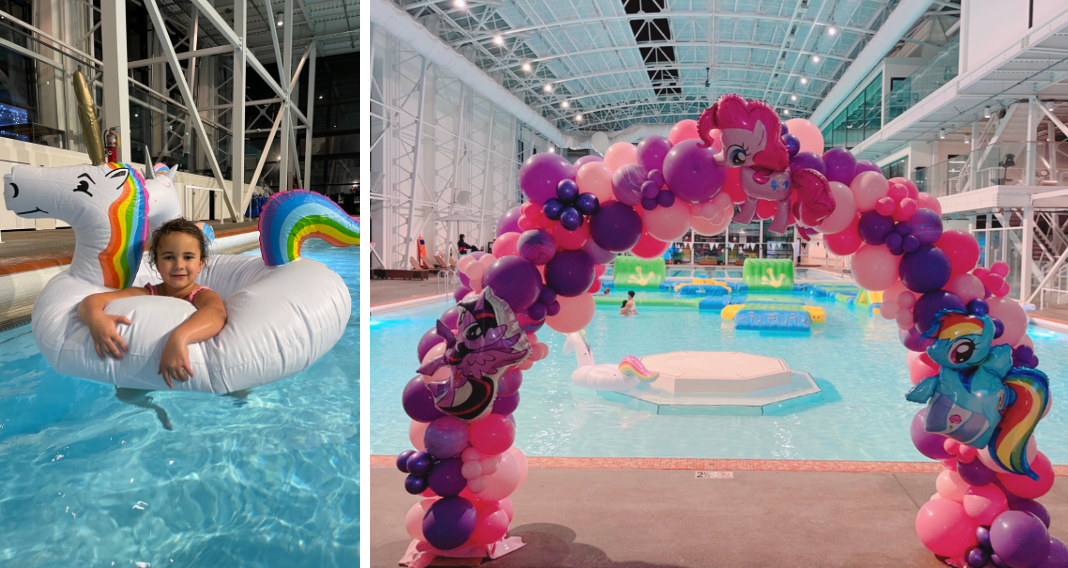 My daughter Kaia just turned five years old. And what better place to host this intimate birthday than what has been our second home during the pandemic; Plunge San Diego.
As an event planner by trade, I must admit I tend to go a bit overboard for her birthdays, but to me, the memories that are created each year are worth every penny!
There are a few key ingredients that make a birthday party great in my opinion.
Location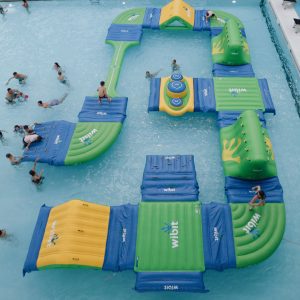 When selecting a location, you need to think about what your kids love. This party isn't for you, after all! This year my daughter lived at The Plunge San Diego. When our community pool was closed due to the pandemic, we were introduced to Plunge and have been a member ever since the day we walked through the doors. The Plunge is located inside of Fit Mission Beach at Belmont Park. There is a giant obstacle course on the pool, which allows for hours of fun when you are there.
Newly renovated, the aesthetics reflect floor-to-ceiling windows and a retractable roof, making it a perfect birthday destination all year long.
Plunge parties start at $149 per 2.5-hour session or $249 per day and include up to 10 guests (guests can be added for an additional cost). They also offer Premium, VIP, and Private packages ($279-$499) for all your party needs! Check out all their party options available!
Decor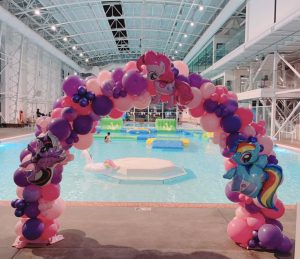 Depending on your location, the amount of decor or entertainment you need can vary. Thankfully this year, since we hosted it at Plunge, not much was needed. The theme was "My Little Pony" and so I enlisted San Diego Moms favorite balloon stylist, Luxan Ballon Bar.
A killer balloon display brings a special life to your party and makes a perfect photo backdrop to capture incredible memories.
The Cake
We have used Babycakes San Diego FIVE YEARS IN A ROW!! Hands down one of my favorite cake shops in San Diego. They offer great service and quality cakes at an affordable price, always bringing to life the vision and theme of our party.
The Invitation
I LOVE E-vite. It is simple, easy to use and most of the templates are free. They also have so many new added features that make it easy to customize the invite and send out thank you notes, get photos from guests and track the RSVPs!
Check out our Birthday Party Guide for more great partners, and happy planning!