Before my oldest started kindergarten, I was on a quest to find the perfect bento-style lunchbox for her. This gave me a flashback to my elementary school days. My mom would pack me a brown bag lunch with food in plastic baggies, all smooshed inside my backpack. I wanted something better for my little loves. Something that used less plastic, easy to use, and pleasing to their eyes to get them to eat their lunch.
Bento-style boxes are amazing! You can use it for any meal, anywhere. They all have compartments to fill with yummy and healthy selections of food. I find myself enjoying packing with these because the bento boxes make the food look more pleasing. Eat with your eyes first right? Having three kids 7 and under, I have my top 4 picks of bento style boxes.
1. Bentgo Kids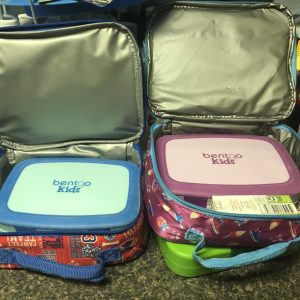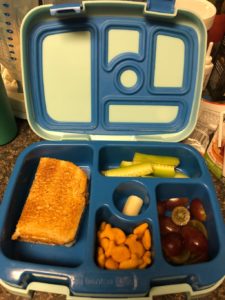 Bentgo Kids is our go-to for lunches for school. They fit perfectly in the rectangular lunch bags with room to spare for a drink. I appreciate the silicone around the edges to absorb the hit when the kids drop the box. The bento box is leakproof, so it's great with yogurts or dips. We've had these boxes for 2 years and counting and they are still in great condition. The lid can be a little tough to close as you need to pull forward as you close to lock in the seal, but my kids practice closing it at home and haven't had a problem.
2. Planetbox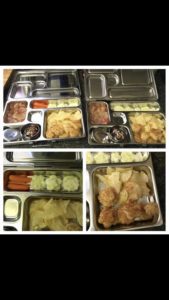 Planetbox can be customized with magnets in the front because it made from stainless steel. These boxes are bigger, so I got the set that came with its own lunch bag. The bento is NOT leakproof, but comes with a dipping bowl and a food bowl with lids. Because it is stainless steel, I love that the box does not stain [ i.e. spaghetti] and no food odors linger. We use these for breakfasts, road trips or for going to the zoo because they are heavier for my little ones to carry around school. Planetbox has different styles to choose from and the website has a lot of accessories. This product is on the pricier side, but has a 5-year warranty and will last for years to come.
3. Yumbox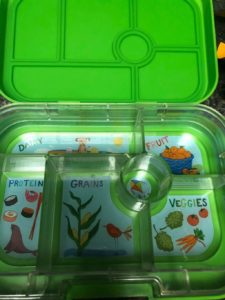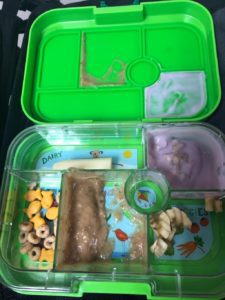 I recently got a Yumbox for my infant because he will be going to school next year. The bento box is so cute because each tray has a theme that you can pick from, and each compartment helps you pack grains, dairy, veggies, and protein. Opening and closing the box is easy and the Yumbox is leakproof. We haven't dropped the box yet so I don't know how durable it is.
Omie Box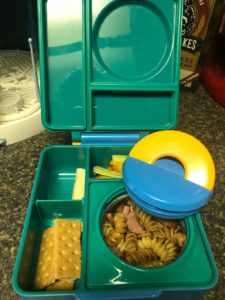 The Omie Box is versatile because you can either use it with the insulated bowl or as a large compartment. This bento box's compartments are deep to hold more food, so its a little thicker than the other boxes. I love the lid for the insulated bowl because it has a flip handle that is easy for little hands to open and close. Foods stay warm longer in the vacuum-insulated bowl. The Omie has a cute handle on the box tote around.
I really love the bento-style boxes because packing food for the kids is more delicious; it ends up looking like a plate from home. I find myself packing more healthy foods for them, and I find that my kids eat more because the bento boxes come home almost completely empty.
If you are deciding on a bento style lunch box for your kids, I hope I was some help. Tell me what you use for your kids that wasn't one of my picks.